NEWS
Croatia arrive in Japan for international futsal friendlies
17 December 2014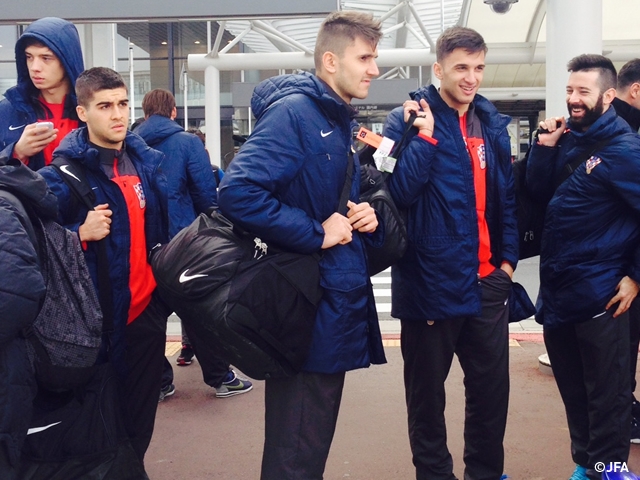 For the international friendlies set on Thursday 18 and Saturday 20 December, Croatia National Futsal Team visited Japan. While the players seemed surprised at the cold weather of Japan, they spent time for resting their body after the arrival.
Comments
Mato STANKOVIĆ, Head Coach
We are honoured to be invited by the Japan Football Association. Japan is the Asian champions and I know they are quite a good team. I know Japan's coach as well. When I was the coach of Libya National Team for three years, we had two matches against Japan, but this is my first time to play against them as the head coach of Croatia National Team. One thing I need to apologise for is that we weren't able to bring a couple players who belong to a club in Italy, Kuwait and other countries due to their club matter. We will try our best with players here and play matches that entertain Japanese fans.
Ivo JUKIĆ, Captain
I'm very happy to come to a great country like Japan. I'm so tired because of the long trip, but we will adopt our condition by the day of the match. I hope we can show a good match in front of lots of fans
Franco JELOVČIĆ
As our coach and captain said, I'm also very happy to come to Japan. It's a great opportunity to play two matches against the Asian champions Japan. We will make them good ones.
Jakov GRCIĆ
I appreciate we were invited to Japan. It's my first time to be here and Japan is a great country. I hope we can have a match against Japan again at our home Croatia.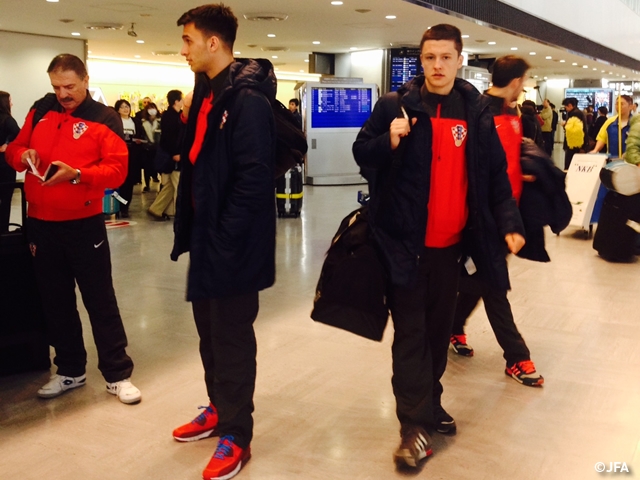 Schedule
Mon. 15 December
AM
Training
Tue. 16 December
PM
Training
Wed. 17 December
PM
Official Training
Thu. 18 December
19:00
International Friendly Match vs Futsal Croatia National Team
(Komazawa Olympic Park Gymnasium)
Fri. 19 December
PM
Official Training
Sat. 20 December
18:30
International Friendly Match vs Futsal Croatia National Team
(Green Arena Kobe)
International Friendly Match
Thu. 18 December (Komazawa Olympic Park Gymnasium)
International Friendly Match vs Futsal Croatia National Team
Kickoff 19:00 (plan)
Sat. 20 December (Green Arena Kobe)
International Friendly Match vs Futsal Croatia National Team
Kickoff 18:30 (plan)