NEWS
ACL 2016: Gamba Osaka face Australian champions at new stadium!
02 March 2016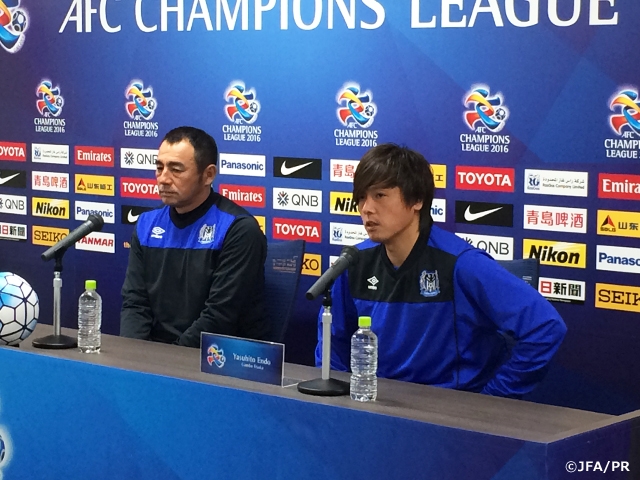 Gamba Osaka were held to a 0-0 draw by Suwon Samsung Bluewings FC (Korea Republic) in their opening match at the AFC Champions League (ACL).
Then, the Osaka side welcome A-League Champions Melbourne Victory (Australia) in their second contest. This is the first-ever ACL match to be held at the newly-built Suita City Football Stadium, which is one of the hottest topic in Japanese football. Despite defender NIWA Daiki sidelined due to injury suffered in the J.League opener, Gamba look for three points as a team contending for the Asian champions.
Coach and Players' Comments
HASEGAWA Kenta, Coach (Gamba Osaka)
It's a very important home match tomorrow. As we drew the opening match on the road, if we get three points at home, it will be a huge step forward to get through the group stage. Melbourne are so organised and great team. Everyone on the team works hard, and my impression on them is they are pretty much organised on both offence and defence. We will also bring out our best at home and try to go out to get three points.
ENDO Yasuhito (Gamba Osaka)
We will go all out to get three points. Now we can play at home so will try to play our game. There is a possibility to move up to top spot with a win, so we can go for it with high motivation. We will try to be aware of their strength. And it's also important not to let them take a set-piece in the vital area, but we want to avoid our play getting shrunk with the fear as well. We will be conscious about that while playing.
Kevin MUSCAT, Coach (Melbourne Victory)
I'm really looking forward to the match tomorrow. It's been two days since we arrived in Osaka, and we have received a great hospitality. (On the existence of any negative feelings on Japanese club) The past is the past. We have now a fresh team and had a good game against Shanghai. I saw the last couple of Gamba matches, and I felt they are trying out a new way of playing. We should take care of upfront players.
Danny VUKOVIC (Melbourne Victory)
I'm glad to be here in Japan. I expect the match will be very tough, but I'm looking forward to it. (Speaking of the different climate) It's about 35 degrees in Australia now, so I feel it's easier to play in 4 or 5 degrees. I think it's part of playing in the ACL. I'm looking forward to tomorrow's match anyway.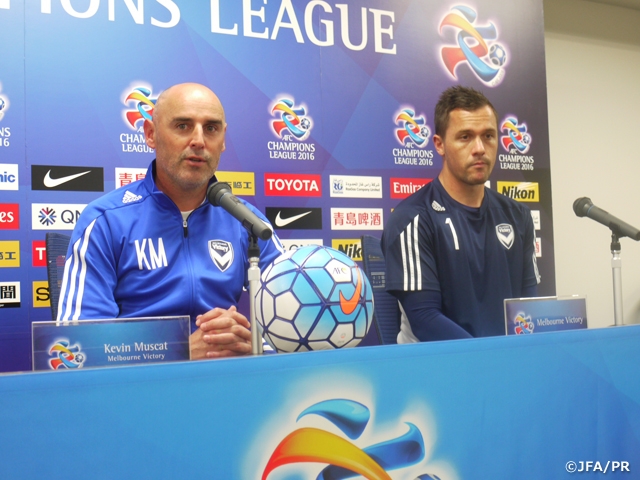 AFC Champions League 2016
27 January 2016 - 26 November 2016
Date
K.O.
Match
Venue
3/2
19:00
Gamba Osaka
vs
Melbourne Victory
(Australia)
Suita City Football Stadium
3/2
19:30
Pohang Steelers
(Korea Republic)
vs
Urawa Reds
Pohang Steelyard