NEWS
AFC Champions League 2016: Urawa Reds face Sydney FC at home
24 February 2016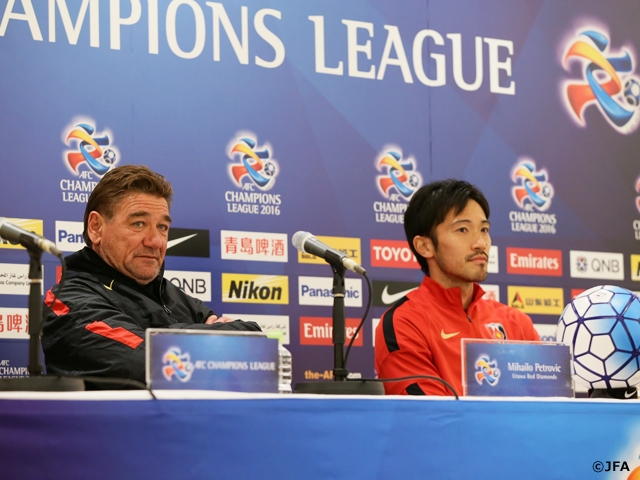 Urawa Reds are playing against Sydney FC soon in the AFC Champions League 2016. This is the first match of Group H. In the official press conference which was held at the venue one day before the match, coaches and players from both teams expressed their passion for the match which will kick off soon.
Coach and Players' Comments
Mihailo PETROVIC, Coach (Urawa Reds)
This is the team's third time to play in ACL in the last 4 years. Particularly last year we went out at the Group stage; we couldn't finish it with a good result. This pushes us to keep higher motivation in this season. We want to make good results unlike last year. 4 teams of our group are strong ones and they all seem to be at the same level. I know that it is not an easy stage at all, but we definitely want to break through by maximising our strengths. The match tomorrow against Sydney FC is our first step.
They have very good players and I know that this is the team with high-quality play. Additionally, they are in the middle of the season hence they have already got a sense of official matches whereas this is the first match of the season for us; it is challenging for us but we will do our best to take control tomorrow. To some degree, Sydney FC has a form of play as a team whereas we have got ready for the new season in the camp and we don't know if this preparation will work well or not until we start the season. In that sense, Sydney might have an advantage, but we shouldn't have any excuses. We want to maximise all of what we have done for this competition tomorrow.
ABE Yuki (Urawa Reds)
I am getting excited to face the first match of ACL; this is earlier than our J. League season. It will be the very important match, so I will do my best to get the best result tomorrow.
Graham ARNOLD, Coach (Sydney FC)
Urawa Reds is a very big team with wonderful supporters. I'm very much looking forward to the match tomorrow. I'm also excited about our team's playing in ACL and I'm looking forward to getting a good result. Regarding MUTO, he is one of the Japanese players with the best potential. I think I was the one who found it when he was playing for Vegalta Sendai. I expect him to do good performances in this competition.
Shane SMELTZ (Sydney FC)
All players are looking forward to the match tomorrow. We kept working hard for tomorrow's match and I'm expecting we can show what we have done in the match.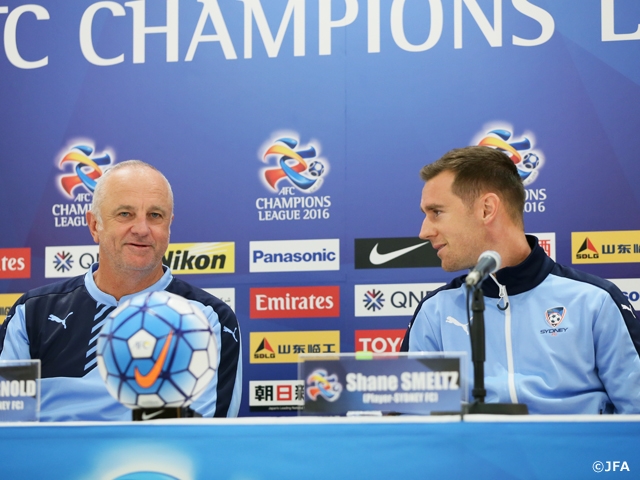 AFC Champions League 2016
27 January 2016 - 26 November 2016