NEWS
Message from Chairman MIYOSHI Yutaka of JFA Legal Committee
21 May 2020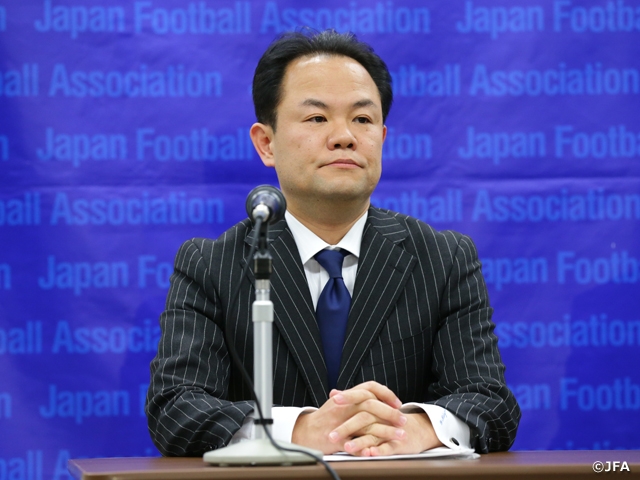 JFA consists a total of 20 committees, each specialising in their own expertise. In concurrence with the reappointment of President TASHIMA Kohzo on 29 March, the head of each committee was named under the new regime. Starting from 11 May, we have been introducing the roles of each committee, along with a message from the chairperson. Today we will introduce the Legal Committee.
The Legal Committee serves to maintain the legal order of the sport, while managing the players' qualifications. For the foreseeable future, the committee will emphasise on strengthening the governance within the football community.
Message from Chairman MIYOSHI Yutaka (reappointed)
My name is Miyoshi Yutaka and I was reappointed as chairman of the legal committee. The legal committee is in charge of creating various terms and regulations of JFA, while managing legal policies, including the governance code. Not limited to football, but the world of sports should be something everyone can look up to, where fairness and dedication are valued the most. However, in reality, verbal and physical abuse of coaches are still a persistent issue, while deplorable events caused by group officers are constantly being reported. Last June, in efforts to reform the organisational management of sports associations, the Japan Sports Agency announced the "Governance Code for National Sport Federation Members," which states the fundamental principle and code to operate a sports organisation. JFA must construct a stricter internal control system, strengthen stakeholder involvement, and comply with the governance code to set an example of good governance to other sport organisations. As a member of the football family, I will give my utmost efforts to construct a better governance and strengthen the legal foundation of JFA.