NEWS
Message from Chairperson YAMAGISHI Sachiko of JFA Respect and Fairplay Committee
15 May 2020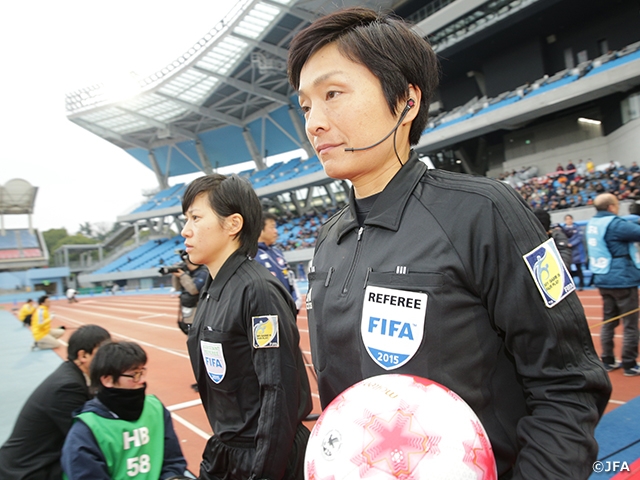 JFA consists a total of 20 committees, each specialising in their own expertise. In concurrence with the reappointment of President TASHIMA Kohzo on 29 March, the head of each committee was named under the new regime. Starting from 11 May, we have been introducing the roles of each committee, along with a message from the chairperson. Today we will introduce the Respect and Fairplay Committee.
Respect and Fairplay Committee is in charge of spreading the notion of "Respect: Looking after others" to everyone involved in football. The committee has conducted many activities to eliminate discrimination and abuse in sports. By holding activities to raise awareness of respect and fairplay and setting up welfare officers and help centres to eliminate abuse, the Respect and Fairplay Committee strives to raise the social value of not only football, but sports in general.
Message from Chairperson YAMAGISHI Sachiko (newly appointed)
I feel great responsibility to be appointed as the chairperson of a committee that has great ties with the fundamental principles and values of JFA. By assuming this position, I was given the opportunity to think about the role of sports and what impact it has on our lives. I will do my best to continue on with our past activities, while improving our cooperation with others to enhance these activities.
Football shares the same issues our society is facing. Our job is to provide safe environments where everybody can enjoy themselves. Through football, we hope to construct a microcosm of society where there are no discrimination and abuse.
In order to improve the environments surrounding football, each one of us involved in football must discipline ourselves. Instead of finding value in just wining matches, we will strive to cultivate a rich sports culture through football and work to construct an improved environment for everybody.