NEWS
Message from Chairman KITAZAWA Tsuyoshi of JFA Futsal Committee
19 May 2020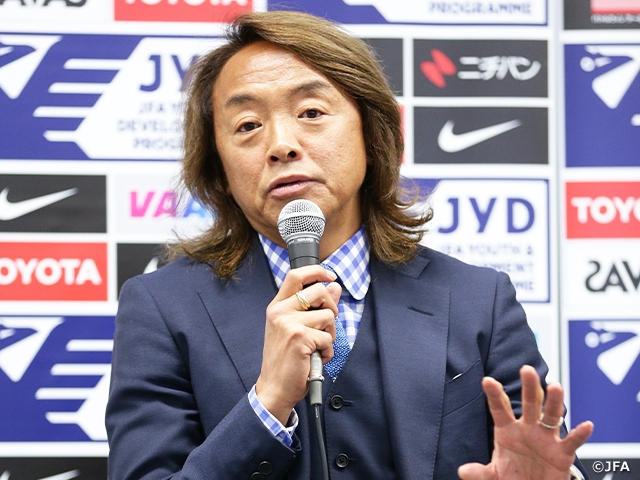 JFA consists a total of 20 committees, each specialising in their own expertise. In concurrence with the reappointment of President TASHIMA Kohzo on 29 March, the head of each committee was named under the new regime. Starting from 11 May, we have been introducing the roles of each committee, along with a message from the chairperson. Today we will introduce the Futsal Committee.
The Futsal Committee is in charge of strengthening each category of Japan Futsal National Team and Japan Beach Soccer National Team. Through player development and promotional activities, the committee strives to develop the overall level of both futsal and beach soccer in Japan. Despite the difference in regulations and environments surrounding each sport, there will be no boundaries created between the sports to cooperate and share each other's knowledges as a member of the same football family.
Message from Chairman KITAZAWA Tsuyoshi (reappointed)
I believe that it is my mission to build on the past achievements and contribute to further develop the sport of futsal and beach soccer.
With the current outbreak of the coronavirus, I feel that people's values are changing. The perceptions on sports are also changing, not limited to professional athletes, but recreational participants are also recognising the significance of what sports brings to our daily lives. We hope to utilise this moment to rethink about how sports or football can contribute to our society and think of ways to enhance our future experiences.
Constructing better football environments (for both men and women) has become a major topic for JFA, and I strongly believe that we must construct better environments for the development categories of both futsal and beach soccer. JFA has made massive structural changes to single-handedly preside over the sport of football in Japan. Despite the differences, we hope to take out all boundaries between football, futsal, and beach soccer to raise the overall level of each sport, so we appreciate your understanding and cooperation.