NEWS
Nadeshiko Japan (Japan Women's National Team) short-listed squad , schedule - training camp in Tokyo (15-19 Jan.)
05 January 2018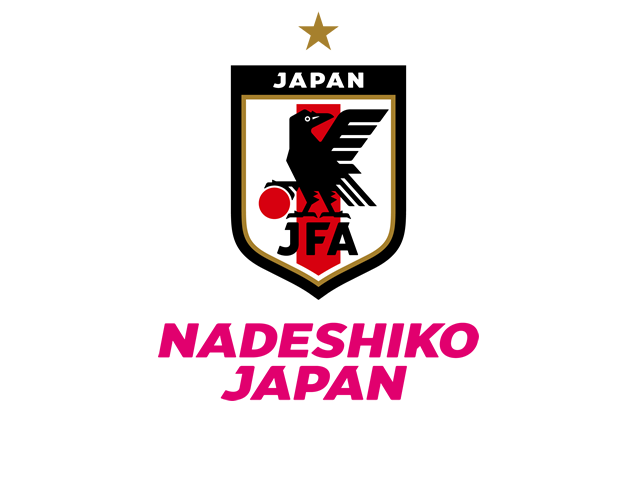 Staff
Coach: TAKAKURA Asako (JFA National Coaching Staff)
Assistant Coach: OBE Yumi (JFA National Coaching Staff)
Assistant Coach: IKEDA Futoshi (JFA National Coaching Staff)
GK Coach: OHASHI Akiyoshi (JFA National Coaching Staff)
Physical Coach: HIROSE Norikazu (JFA National Coaching Staff/Waseda University)
Squad
GK
IKEDA Sakiko (Urawa Red Diamonds Ladies)
YAMASHITA Ayaka (NIPPON TV BELEZA)
MATSUMOTO Mamiko (Urawa Red Diamonds Ladies)
DF
SAMESHIMA Aya (INAC KOBE LEONESSA)
SAKAMOTO Riho (AC NAGANO PARCEIRO LADIES)
TAKAGI Hikari (NOJIMA STELLA KANAGAWA SAGAMIHARA)
OYA Ayumi (Ehime FC Ladies)
MIYAKE Shiori (INAC KOBE LEONESSA)
SHIMIZU Risa (NIPPON TV BELEZA)
MANYA Miho (MYNAVI VEGALTA SENDAI LADIES)
KITAGAWA Hikaru (Urawa Red Diamonds Ladies)
MIYAGAWA Asato (NIPPON TV BELEZA) *
MF
ARIYOSHI Saori (NIPPON TV BELEZA)
NAKAJIMA Emi (INAC KOBE LEONESSA)
NAOMOTO Hikaru (Urawa Red Diamonds Ladies)
SUMIDA Rin (NIPPON TV BELEZA)
HASEGAWA Yui (NIPPON TV BELEZA)
MIYAZAWA Hinata (Seisa Kokusai High School Shonan) *
FW
HAJI Madoka (MYNAVI VEGALTA SENDAI LADIES)
SUGASAWA Yuika (Urawa Red Diamonds Ladies)
IWABUCHI Mana (INAC KOBE LEONESSA)
TANAKA Mina (NIPPON TV BELEZA)
MASUYA Rika (INAC KOBE LEONESSA)
MOMIKI Yuka (NIPPON TV BELEZA)
TANIGUCHI Konomi (Bunnys Kyoto SC) *
UENO Mami (Ehime FC Ladies)
UEKI Riko (NIPPON TV BELEZA) *
*The players (short-listed) with an asterisk indicate players for first international cap.
Non-Participation Player (1/14)
HAJI Madoka
FW Club: MYNAVI VEGALTA SENDAI LADIES Sidelined due to injury
IWABUCHI Mana
FW Club: INAC KOBE LEONESSA Sidelined due to injury
Sidelined Player (1/16)
IKEDA Sakiko
GK Club: Urawa Red Diamonds Ladies Sidelined due to the Unwell Physical Condition
TAKAKURA Asako, Coach's Comment
Following on from last year, we will continue to focus on strength training during our training camp. This is necessary to achieve our short term goal, which is to win the Asia Cup in April, and to qualify for the World cup. It will also help us build a strong foundation, preventing injuries and allow us to compete against stronger opponents throughout the year. As you can see we have invited more players than usual, 27 players to be exact. I want our players to compete among each other, no matter how old or how experienced they are. I hope to see strong intentions from our players, that each players believes that they are the one who would lead the team.
Schedule
| | | |
| --- | --- | --- |
| Mon. 15 January | 15:30 | Training (Ajinomoto Field Nishigaoka) *Open to the public |
| Tue. 16 January | AM/PM | Training *Closed-door |
| Wed. 17 January | AM/PM | Training *Closed-door |
| Thu. 18 January | AM/PM | Training *Closed-door |
| Fri. 19 January | AM | Training *Closed-door |
*The schedule is subject to change due to the team condition, the weather, etc.