NEWS
Myanmar's U-19 squad train at J-GREEN Sakai from 11 to 21 October
06 November 2017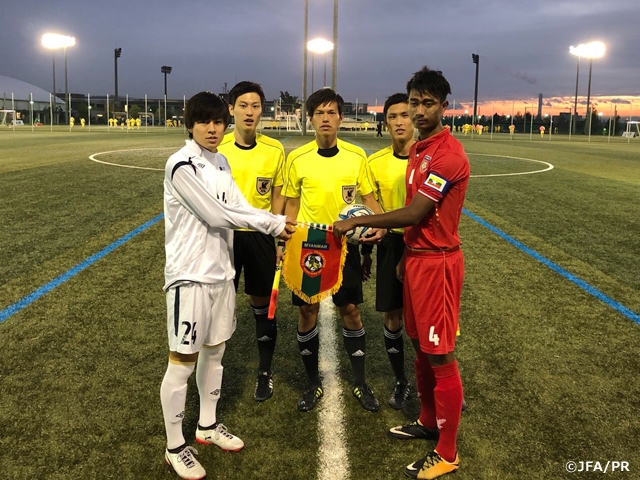 From Wednesday 11 October to Saturday 21, Myanmar National U-19 Team had their training camp at J-GREEN Sakai in Osaka. The camp was focused to prepare the team for the AFC U-19 Championship qualifiers start on Tuesday 24 October. Also, they had three training matches against Japanese teams.
Training Match Results
15 October (Sun.) vs Hannan University soccer club ● 0-5 (0-3)
18 October (Wed.) vs Gamba Osaka Youth ● 0-2 (0-0)
20 October (Fri.) vs Hannan University soccer club ● 0-5 (0-2)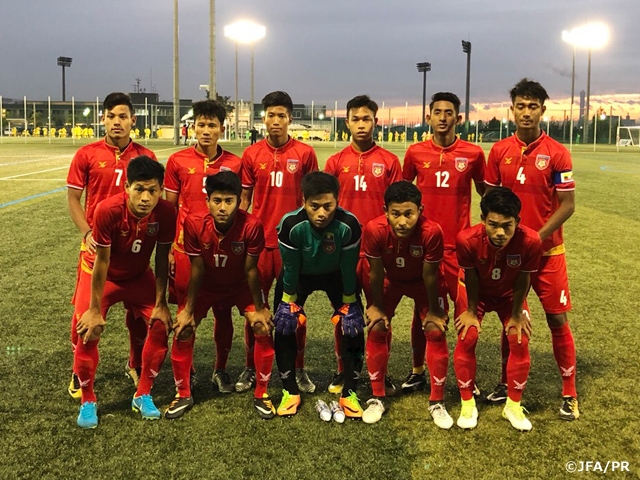 Coach's and Players' Comments
TIN MYINT AUNG, Coach
Everything from the training facility and accommodation of J-GREEN SAKAI and preparation of them was wonderful. Our training camp in Japan became very productive for us. The objective of this camp was to improve our team for the AFC U-19 Championship qualifiers and to gain new experiences. The level of Japanese football is very high and there were many things for us to learn. We got to find out our weaknesses. It is very good that our players had this experience before playing against good teams at the AFC U-19 Championship qualifiers. Most of the players on our national team are young, so I believe playing against Japanese teams has been very inspirational and given them a great experience. Concentration and confidence are more important than anything else in football. The fact that we learned how Japanese players play and function collectively gives us new confidence. I want our players to maintain to play well throughout the tough battles starting on Tuesday 24 October.
SOE MOE KYAW, Captain
I am very pleased that I got this opportunity to come Osaka for the training camp as a member of our Myanmar National team. Japan has many good teams and we learned from the losses in the training matches. We will play against China, one of the elite countries in Asia, at the AFC U-19 Championship qualifiers. But before that, we had a chance to play against Japanese teams, which is seemingly better than China, and this experience turned out to be very beneficial for us. We will take an advantage of this experience at our next tournament and I personally want to strength the unity of our team as a captain.
LWIN MOE AUNG, Player
Throughout the training camp in Japan, we were able to focus on our training more because of the better environment in Japan. Also, there was no pressure from our home supporters. We will not be afraid to play against Japan or China. By coming to Japan and playing against superior teams, we learned how we should control matches against such superior opponents. At the AFC U-19 Championship qualifiers starting from Tuesday 24 October, we want to take advantage of this valuable experience of playing against high quality Japanese players.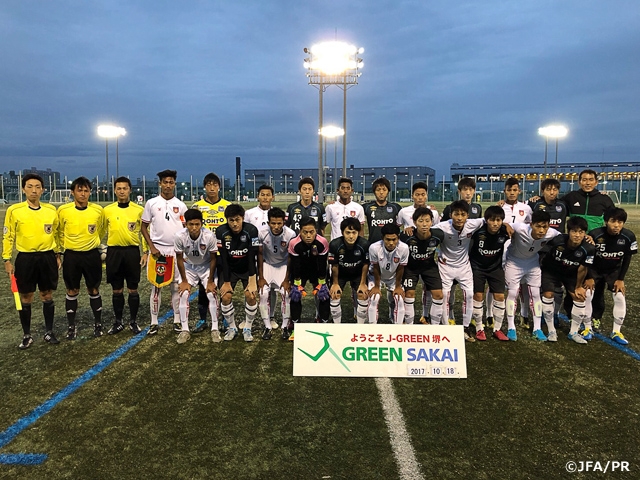 Receiving teams of the AFC Member Associations for training camps in Japan
Upon receiving a request for a training camp in Japan, Japan Football Association will make all the arrangements including training matches to support the strengthening of the national teams of the Member Associations.
More Information