NEWS
ACL 2016 finally gets underway as Sanfrecce Hiroshima host Shandong Luneng!
23 February 2016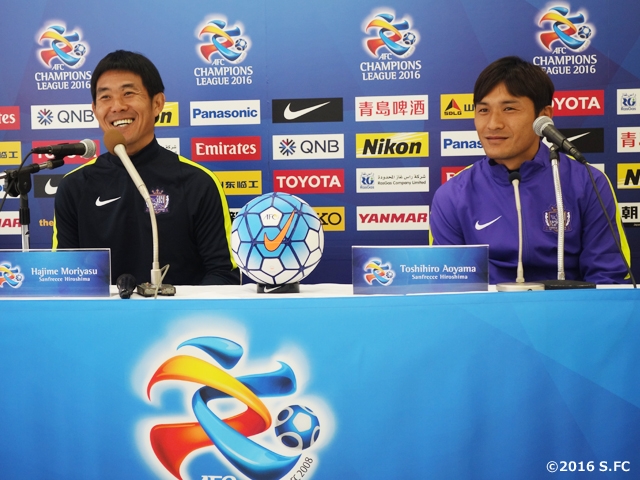 The AFC Champions League (ACL) 2016 will finally get underway as Sanfrecce Hiroshima, who begin the opener of the group stage at home, face qualifying round's playoff winner Shandong Luneng (China).
At the official press conference taking place at the stadium day before the contest, coaches and players from both teams expressed their aspirations for the following day.
Coach and Players' Comments
MORIYASU Hajime, Coach (Sanfrecce Hiroshima)
Sanfrecce Hiroshima are a team who play to their collective strengths. Our best players battle with a spirit of "for the team." We've got to unite our individual strengths so that we can bring out the collective strengths and turn in great results. My impression on Shandong Luneng is physically-strong foreign players decide matches in many cases. But first we will play the important ACL opener with solidarity as a team.
AOYAMA Toshihiro (Sanfrecce Hiroshima)
I'm happy to be back here to the ACL campaign. The team have been deeper than our last ACL appearance back in 2014. In the Asian competition, I think we will have tougher situations like acute counterattacks. We keep the ball and don't want to play spinelessly. Tomorrow we will prove ourselves who are at a higher level than before.
Sidney ESPIRITO, Assistant Coach (Shandong Luneng)
I'm looking forward to playing against brilliant team Sanfrecce Hiroshima. I'm wary of quick attacks by two strikers, but I hope we can play a game that spectators can enjoy. To win through the group stage, we will win the upcoming match at hand and pile up points.
Wang DALEI (Shandong Luneng)
Sanfrecce Hiroshima are very solid with fast pace. Every player moves so quick especially on a counterattack and it's a very respectable team for me as a defender, but we definitely want to win tomorrow.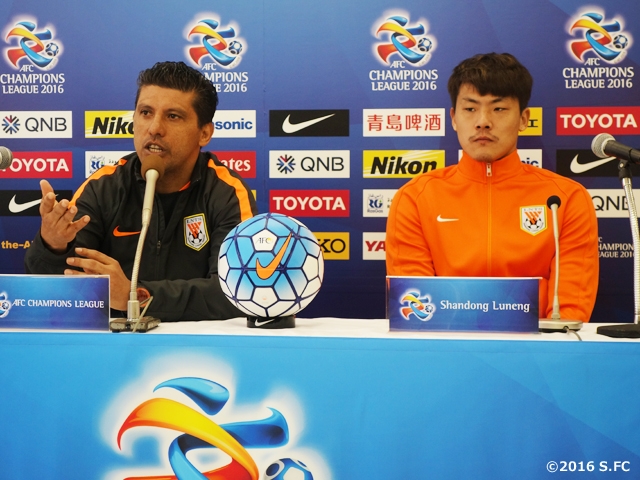 AFC Champions League 2016
27 January 2016 - 26 November 2016