NEWS
Stay tuned for the Premier League's first ever "Yokohama Derby"- Prince Takamado Trophy JFA U-18 Football Premier League 2020 Kanto
01 October 2020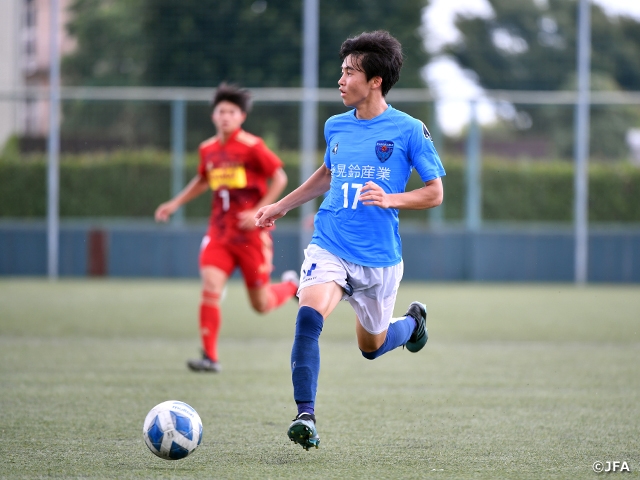 The fourth sec. of the Prince Takamado Trophy JFA U-18 Football Premier League 2020 Kanto will take place on Saturday 3 and Sunday 4 October.
FC Tokyo U-18 (Tokyo) will welcome Ryutsu Keizai University Kashiwa High School (Chiba) to their home. After ending their winning streak last week, FC Tokyo has dropped to second place. The team must pick up their pace in offence, as they have scored only three goals in three matches. Ryutsu Keizai on the other hand, has had their matches postponed due to the effects of COVID-19 (no one on the team has been infected), making this match against FC Tokyo that much meaningful for them.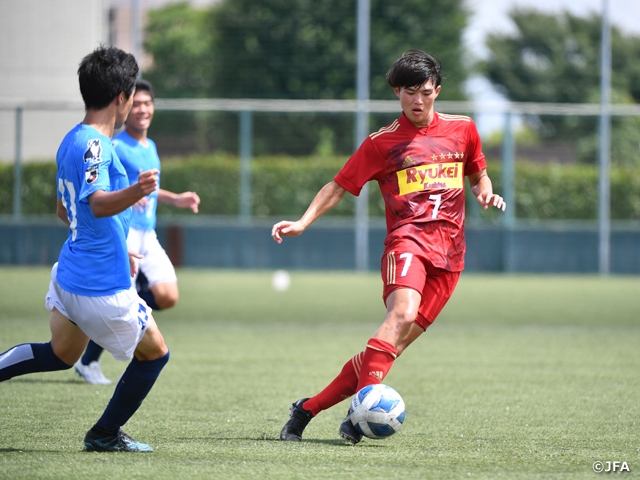 This week features the "Yokohama Derby" between Yokohama FC Youth (Kanagawa) and Yokohama F. Marinos Youth (Kanagawa). Despite their first ever appearance at the Premier League, Yokohama FC is currently sitting in first place with an undefeated record. Coach HAYAKAWA Tomonobu downplayed the situation by stating, "We are the challengers," the players have played together since the junior youth category, and the team has shown great teamwork to lead the league. Their offence has scored three goals apiece in the recent two matches, and they will seek to continue with their winning ways. After returning to the Premier League since the 2017 season, Yokohama FM has started off the season with a win, a draw, and a loss. Like their top team, the team has an offence-minded squad, so there could be big fireworks at the Yokohama Derby.
After seeing their match getting postponed last week, Omiya Ardija U18 (Saitama) will square off against Funabashi Municipal High School (Chiba). Omiya is yet to win a match this season and showed signs of struggle against FC Tokyo in game week two, as they were kept scoreless with only four shots taken. In order to find their winning ways, the team must first pick up their pace in offence to create chances. The same thing can be said for Funabashi Municipal, as they are also winless this season. With the team showcasing great defensive efforts, quick transitions and set-pieces will play a key role in their game. This match will be a crucial match for the seventh and eighth place teams, as they seek for their chance to make their way up the latter.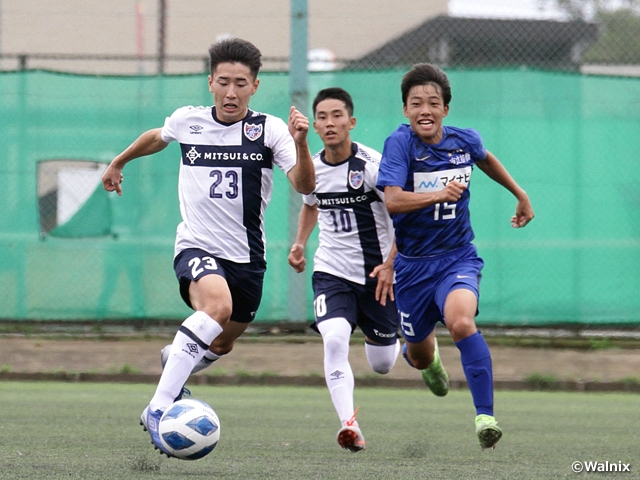 Sixth place Urawa Red Diamonds Youth (Saitama) and fifth place Kashiwa Reysol U-18 (Chiba) will face each other in game week four. Both teams have been leaky in defence, as Urawa and Kashiwa have conceded seven and six goals respectively in the first three matches. Making defensive adjustments will be key for them, as they seek to contend for the league title.

Prince Takamado Trophy JFA U-18 Football Premier League 2020 Kanto
League duration: Sat. 5 September - Sun. 6 December 2020

For more information
Prince Takamado Trophy JFA U-18 Football Premier League official Twitter account (external link)