NEWS
The 1st term of Futsal A-Licence Coaching Course 2019 held at Suzuka City, Mie
10 May 2019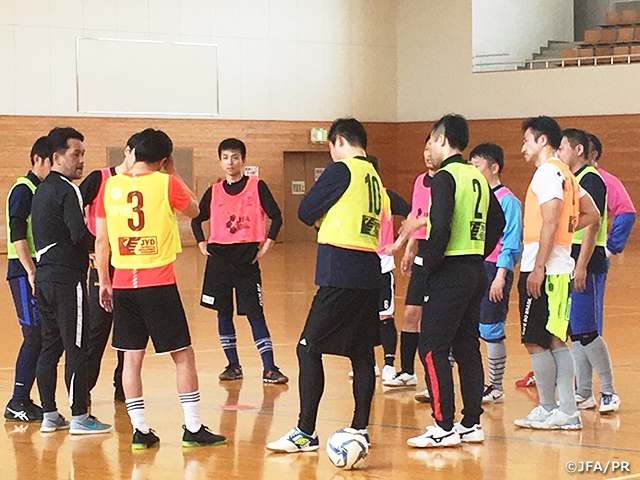 The first term of the Futsal A-Licence Coaching Course 2019 was held for five days from Monday 22 to Friday 26 April at Suzuka Sports Garden in Suzuka City, Mie. With the course being held for the third year, futsal coaches from various leagues, clubs, and national teams were seen participating the course.
JFA Cheif Instructor MAEKAWA Yoshinobu led the introduction by explaining the criteria of the course and the traits of an ideal coach the participants should strive for. The participants then took lectures on logical-communication skills and physical theories, followed by lectures and practical training sessions on set-plays, transition, and special situations.
The second term of the course will take place in July, followed by the final term held in December.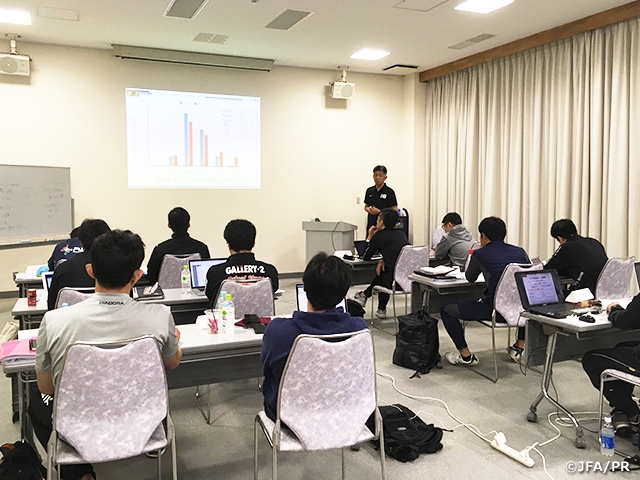 Instructor's Comment
MAEKAWA Yoshinobu, JFA Chief Futsal Instructor
At the first term, Instructor AKUTSU Takashi and I led the participants through the course. Currently, we have three licences for futsal coaches, from C to A-Licence. During the first term of the A-Licence Coaching Course, the participants will go over the guidelines to design their own play system. On top of the knowledge they've acquired through the B-Licence Course, the participants are required to take lectures and practical training sessions to learn topics like, pressure avoidance, set-plays, transitions, and special situations. After learning each of the topics, the participants are asked to come up with ideas to integrate what they've learned into their game strategy. The participants included national coaching staffs, staffs for both men's and women's league throughout the nation, as well as high school and youth team coaches. We hope that the participants will take their leadership back to their local communities and become positive influencers. In order to make that happen, they must organise their knowledge to have a deeper understanding of the sport and become an independent coach that can build their own play model. The first term of this course provides the steppingstone to develop such coach. With so many new topics to learn, this must have been an intense five days for the participants, but I was moved by the enthusiasm and willingness shown to acquire new knowledge and build their confidence. I feel like we were able to spend a very productive time. I am certain that the participants will return with an improved version of themselves in the next term and I am looking forward to seeing them in July. Lastly, I would like to thank the Sportsman House Suzuka and Suzuka Sports Garden for allowing us to hold this course at their venue.