NEWS
U-17 Japan National Team squad, schedule - Chile tour (2/17-26)【SPORT FOR TOMORROW South America - Japan U-17 Football Exchange Programme】
12 February 2019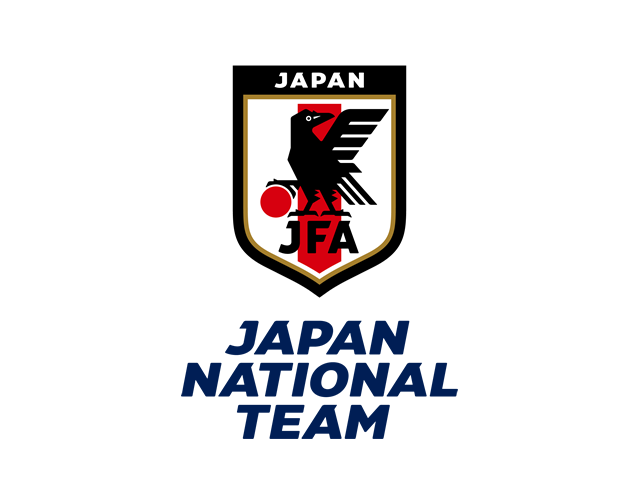 Staff
Coach: MORIYAMA Yoshiro (JFA National Coaching Staff)
Assistant Coach: HIROYAMA Nozomi (JFA National Coaching Staff)
Assistant Coach: HAMASAKI Yoshimi (JFA National Coaching Staff)
GK Coach: TAKAKUWA Daijiro (JFA National Coaching Staff)
Conditioning Coach: CHUMAN Kentaro (JFA National Coaching Staff/Jubilo Iwata)
Squad
GK
12 SUZUKI Zion (Urawa Reds Youth)
1 NOZAWA Taishi Brandon (FC Tokyo U-18)
DF
6 HATA Taiga (Ichiritsu Funabashi High School)
5 SHIMOKAWA Taiyo (Cerezo Osaka U-18)
15 SUMI Seiga (Nagoya Grampus U-18)
2 SUMI Kohshiro (FC Tokyo U-18)
3 SUZUKI Kaito (Jubilo Iwata U-18)
4 YAMADA Nao (Urawa Reds Youth)
MF
13 ARITA Keito (Kawasaki Frontale U-18)
16 TANAKA Katsuyuki (Teikyo Nagaoka High School)
7 FUJIWARA Yudai (Aomori Yamada High School)
8 NARUOKA Hikaru (Shimizu S-Pulse Youth)
17 TANAKA Satoshi (Shonan Bellmare U-18)
9 NAKANO Keita (Kyoto Sanga F.C. U-18)
14 MITO Shunsuke (JFA Academy Fukushima U18)
FW
18 WAKATSUKI Yamato (Kiryu Daiichi High School)
11 TSUKUI Takumi (Yokohama F・Marinos Youth)
10 TOYAMA Shoji (Gamba Osaka Youth)
Players Change (2/15)
SUMI Kohshiro
Club: FC Tokyo U-18 Sidelined due to injury

NAKANO Shinya
DF Club: Sagan Tosu U-15 DOB: 17 August 2003 167cm/49kg
Schedule
Mon. 18 February
PM
Training
Tue. 19 February
AM/PM
Training
SFT South America - Japan Football Exchange Programme
Wed. 20 February
10:00
Training Match vs U-19 CSD Colo-Colo
18:00
Match observation
【U-17 Chile National Team vs U-17 Paraguay National Team】
(Estadio Munichipal de San Bernardo)
Thu. 21 February
AM
Training
AM
Football Exchange Meeting (Japanese School of Santiago)
Fri. 22 February
10:00
1st Match vs U-17 Paraguay National Team
(Estadio Munichipal de San Bernardo)
Sat. 23 February
18:00
2nd Match vs U-17 Chile National Team
(Estadio Munichipal de San Bernardo)
*Local Time
*The schedule is subject to change due to the team condition, the weather, etc.
About "SPORT FOR TOMORROW"
"SPORT FOR TOMORROW" is an international sport contribution initiative led by the Japanese government, which was announced by Prime Minister ABE Shinzo during the IOC Congress in order to promote the bidding activities for the 2020 Olympics and Paralympics in Tokyo. It is aimed to spread the value of 'SPORT' to more than 10 million people across all generations in over 100 nations, especially in developing countries, from the year 2014 leading up to the 2020 Olympics in Tokyo.