NEWS
Top two teams of the EAST clash as Kashiwa and Aomori Yamada face each other in the 14th Sec. of the Prince Takamado Trophy JFA U-18 Football Premier League
19 September 2019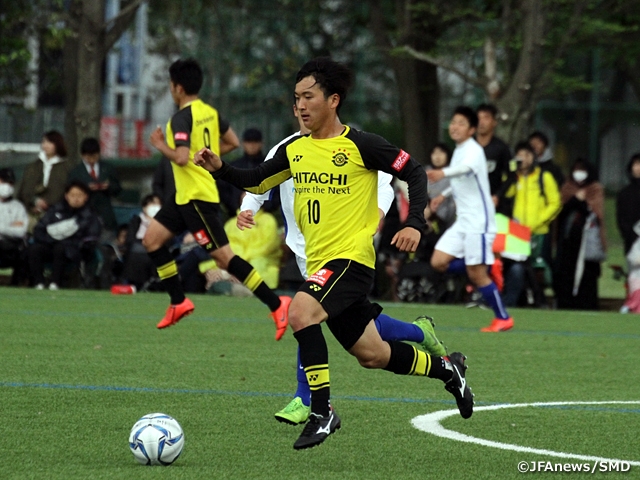 The 14th Sec. of the Prince Takamado Trophy JFA U-18 Football Premier League 2019 will take place on Saturday 21 and Sunday 22 September.
EAST
After suffering back-to-back losses, Funabashi Municipal High School (Chiba) will welcome Shoshi High School (Fukushima) to their home. The Funabashi side has scored only one goal in the second half of the season, and their key to success will lie on their offence led by NOZAKI Hikaru (#6). With their win from last week, Jubilo Iwata U-18 (Shizuoka) escaped the relegation zone and currently sits at seventh place. Their forward MIKI Naoto (#18) will seek to score in three consecutive matches when they face Urawa Red Diamonds Youth (Saitama) this week.
Eighth place Omiya Ardija U18 (Saitama) will square off against fifth place Ryutsu Keizai University Kashiwa High School (Chiba). Omiya's HAYASHI Yutaro (#7) and SERA Shunta (#8) will lead their offence in search for their first win since game week seven. Following last week's come from behind loss, Kashima Antlers Youth (Ibaraki) will seek to bounce back with their solid defence when they face Shimizu S-Pulse Youth (Shizuoka).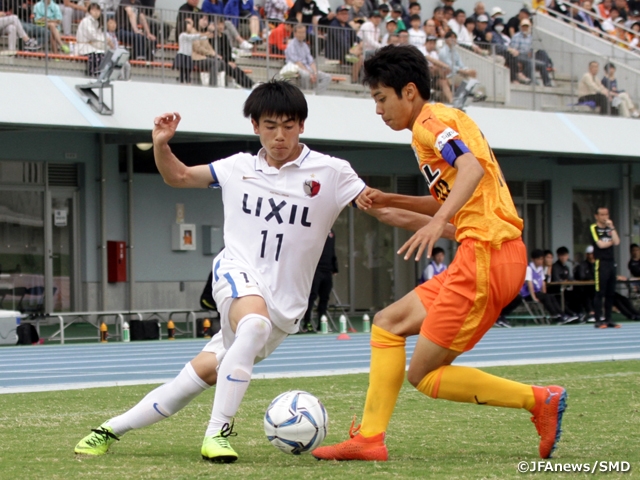 The pick-up match of the EAST features a fixture between second place Kashiwa Reysol U-18 (Chiba) and first place Aomori Yamada High School (Aomori). Despite their struggles in the second half of the season, Kashiwa managed to register a 4-1 victory last week with the help of OKUDA Hiryu's (#9) brace. They will seek to carry the momentum against an Aomori Yamada side who has been winless in the past three game weeks. After conceding the game winner in additional time of the second half last week, Urawa must tighten up their defence in order to win this pivotal match. This fixture will serve as a crucial match for both teams in their search for the league title.
WEST
Ninth place Avispa Fukuoka U-18 (Fukuoka) will welcome eighth place Cerezo Osaka U-18 (Osaka) at home, as they seek for their first win since game week nine. Both teams will be desperately needing the points to avoid relegation. Fifth place Sanfrecce Hiroshima F.C Youth (Hiroshima) ended their three-game losing skid last week and seeks to start a winning streak when they welcome Higashi Fukuoka High School (Fukuoka) at home.
The fixture between Gamba Osaka Youth (Osaka) and Vissel Kobe U-18 (Hyogo) will feature a matchup between two aces. While Gamba's OTANI Yuto (#18) has marked a goal in back-to-back matches, Vissel's ODA Yutaro (#9) has been involved in two goals last week. The performance of the two aces may determine the outcome of this match. Nagoya Grampus U-18 (Aichi) is in the midst of their six-game winning streak, as they welcome Ozu High School (Kumamoto) at home. After suffering a loss to the Kumamoto side in their first encounter, Nagoya will seek to win this match through their tight defence led by USHIZAWA Takeshi (#3).
The pick-up match at the WEST features a fixture between third place Kyoto Sanga F.C. U-18 (Kyoto) and 10th place Ehime FC U-18 (Ehime). Kyoto conceded six goals to Nagoya last week to end their six-game undefeated streak. Defenders INOUE Koki (#5) and KIMURA Yuto (#4) will lead the way to start another streak for the Kyoto side. Ehime on the other hand, has registered the fewest goals thus far, and their key to success will lie on the performance of their offence led by SAKAI Hinata (#8).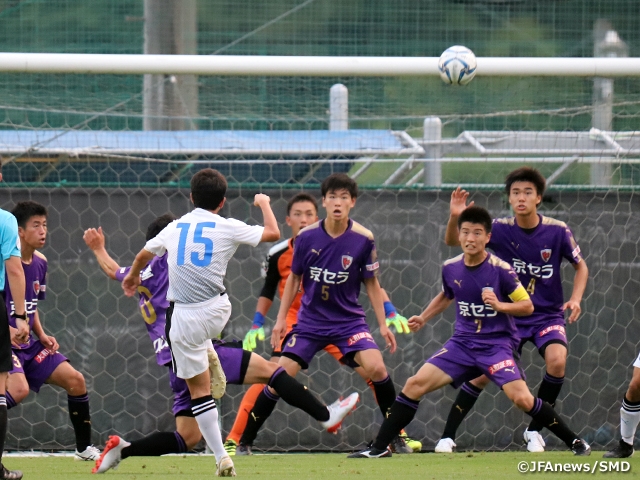 Highlights of EAST 13th Sec.
Highlights of WEST 13th Sec.
Prince Takamado Trophy JFA U-18 Football Premier League 2019
League Duration: Sat. 6 April - Sun. 8 December 2019