NEWS
Third round to take place on 12 & 13 December - Empress's Cup JFA 42nd Japan Women's Football Championship
10 December 2020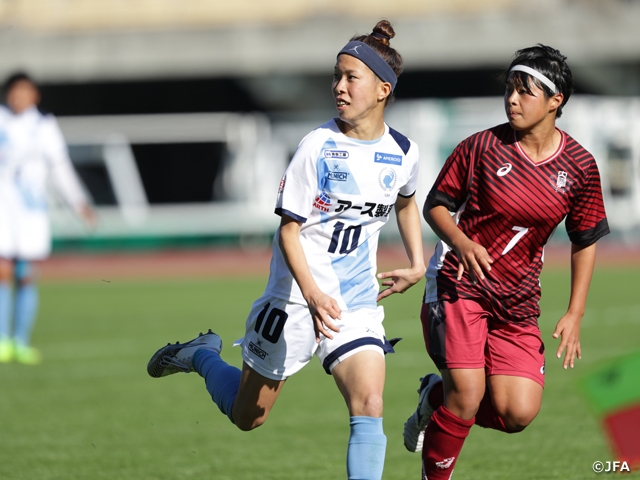 The third round of the Empress's Cup JFA 42nd Japan Women's Football Championship will take place on Saturday 12 and Sunday 13 December. For the first time since the tournament was changed to a 48 team competition in 2015, all 16 seeded teams have won their second round fixture, which means that all fixtures from here on will be played between Nadeshiko League sides.
Starting from the third round, there will be fixtures between first division teams of the Nadeshiko League. At Axis Bird Stadium, JEF United Ichihara Chiba Ladies (Nadeshiko1/Chiba) will clash against Iga FC Kunoichi Mie (Nadeshiko1/Mie). Iga FC is coming off an 11-0 victory at the second round, but JEF United has the edge in their head-to-head record, as the Chiba side has won both matches against Iga FC this season. OTAKI Ami, who has scored four goals in those two matches, will certainly play a key role in their third matchup of the season.
After facing each other at the third round in last year's Empress's Cup, Ehime FC Ladies (Nadeshiko1/Ehime) and Nojima Stella Kanagawa Sagamihara (Nadeshiko1/Kanagawa) are once again facing each other at the third round. Last year Nojima Stella won the match 3-0, but Ehime's OYA Ayumi is eyeing to reverse the result this year, "Last year, we were playing in the second division, so we were the challenger. However, we are now playing in the first division, so we will enter the match with a totally different mindset." Nojima Stella holds a record of one win and one draw against Ehime this season. After scoring goals in all three encounters, MINAMINO Arisa has made a habit of scoring against Ehime, and she will be a player to keep an eye on for this match.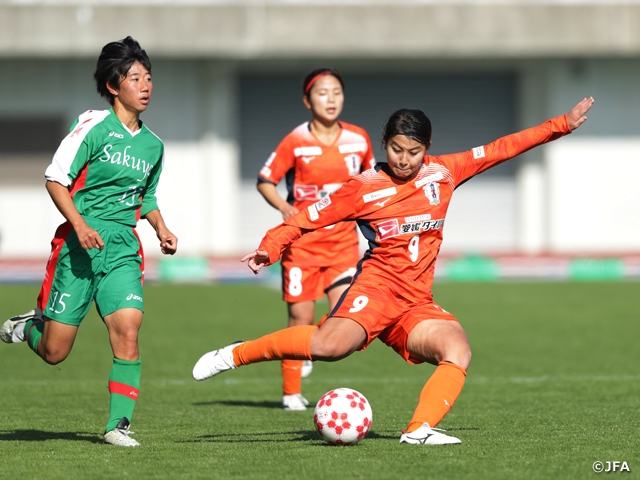 Following their overtime victory against Waseda University, AS Harima Albion (Nadeshiko2/Hyogo) will square off against the defending champion, Nippon TV Tokyo Verdy Beleza (Nadeshiko1/Tokyo). For CHIBA Sonoko this was a fixture she desperately wanted, as she mentioned, "They are an opponent I wanted to face again before I retire as a player." It will be interesting to see how AS Harima will cope against mighty Beleza.
Cerezo Osaka Sakai Ladies (Nadeshiko1/Osaka) finished in fourth place in their first season back to the first division of the Nadeshiko League. Their captain HAYASHI Honoka recapped their season, "It was not a bad result, but we could have finished higher. We will try to showcase everything we have worked over the season to win each match at the Empress's Cup and strive to win the title." They will face Chifure AS Elfen Saitama (Nadeshiko2/Saitama), who was the only second division side reaching the semi-finals last year.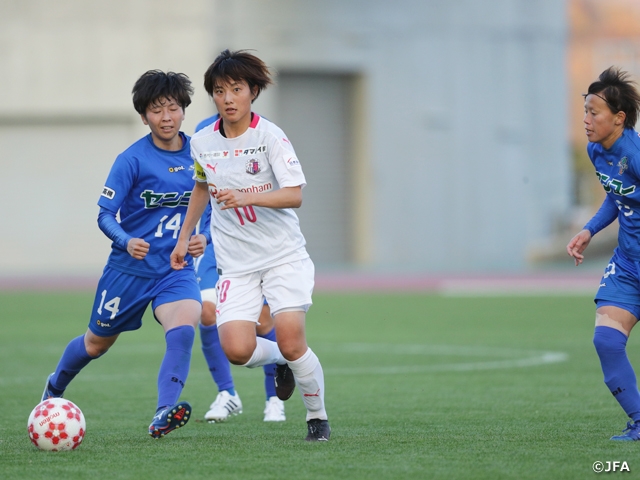 Matches will be played at Kanseki Stadium Tochigi on both Saturday and Sunday, while Axis Bird Stadium and Miki Sogo Bosai Park Athletic Field will only host matches on Saturday. Stay tuned to find out who will advance to the quarterfinals.
Empress's Cup JFA 42nd Japan Women's Football Championship
Tournament Duration: Sat. 28 November - Tue. 29 December 2020
【1st Round】Sat. 28 / Sun. 29 November
【2nd Round】Sat. 5 / Sun. 6 December
【3rd Round】Sat. 12 / Sun. 13 December
【Quarterfinals】Sat. 19 / Sun. 20 December
【Semi-Finals】Thu. 24 December
【Final】Tue. 29 December