NEWS
Message from Chairman TOKUDA Yasushi of JFA Facilities Committee
18 May 2020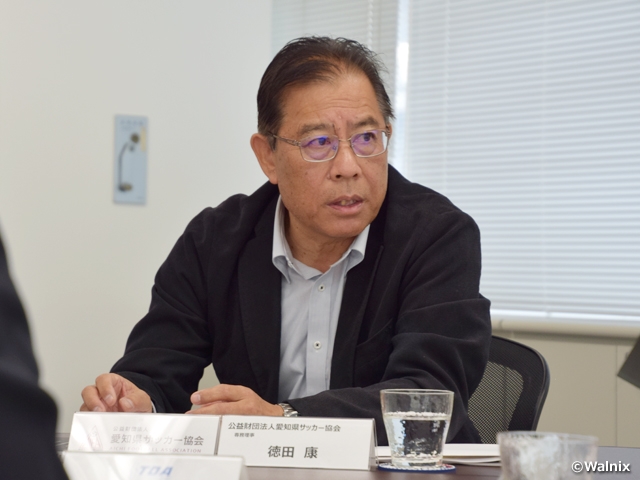 JFA consists a total of 20 committees, each specialising in their own expertise. In concurrence with the reappointment of President TASHIMA Kohzo on 29 March, the head of each committee was named under the new regime. Starting from 11 May, we have been introducing the roles of each committee, along with a message from the chairperson. Today we will introduce the Facilities Committee.
The Facilities Committee serves to enhance environments surrounding facilities utilised by members of the football family by collecting and analysing data from football facilities throughout the nation, as well as providing guidance for the usage of these facilities. In the foreseeable future, the committee will emphasise to increase the number of football fields, prepare facilities that can be utilised year-round, and provide seedling pots to spread grass fields in schools and kindergartens throughout the nation.
Message from Facilities Committee Chairman TOKUDA Yasushi (newly appointed)
It is stated in the JFA Vision, "By bringing the football experience closer, we bring sport itself closer to all; from this affinity, we will create an environment rich in enjoyment and happiness." In order to realise such "environment," facilities will play a key role and they are an indispensable factor for the development of football. We need to make grass fields available not only to the top tier teams and players, but to everyone involved in football. We also must recognise that these facilities are not only for the players, but for the viewers and supporters as well, and we must be able to provide a fun and comfortable environment for those who are not specifically interested in football or sports. At this moment, we do not have sufficient number of grass fields nor football facilities. In order to meet the growing demands, we must overcome many obstacles, both financially and managerially. However, I believe that our vision can be realise with strong desire and dedication of many people. "Dreams make you stronger." It is a strong message that keeps us motivated. I hope to create a better football environment with everybody involved.