NEWS
Message from Chairman IKEDA Hiroshi of JFA Medical Committee
13 May 2020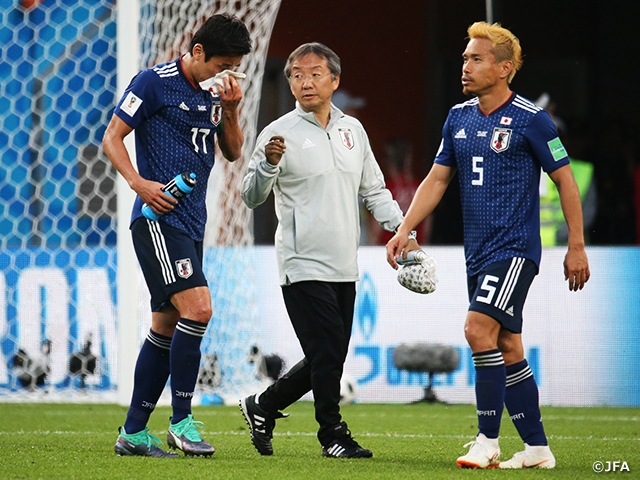 JFA consists a total of 20 committees, each specialising in their own expertise. In concurrence with the reappointment of President TASHIMA Kohzo on 29 March, the head of each committee was named under the new regime. Starting from 11 May, we have been introducing the roles of each committee, along with a message from the chairperson. Today we will introduce the Medical Committee.
The Medical Committee is in charge of the players' health, measures to prevent injuries, and matters related to first aid and anti-doping. For the coming years, the committee will be focusing on educating coaches, referees, and parents on emergency medical care.
Message from Chairman IKEDA Hiroshi (reappointed)
I was first appointed as the chairman of the Medical Committee in 2014, so I will be entering my fourth term. During my time as chairman, we have prioritised the safety and health of our football family, as we established guidelines against heatstroke and launched the Sports Paramedic Training Course, but as I am writing this message, my head is occupied with the issues surrounding the novel coronavirus.
This may turn into a long fight, but there are no obstacles we cannot overcome. However, just like football, a detailed strategy is essential to fight this war against the virus. It goes without saying that we all wash our hands, gargle, and follow proper coughing etiquette (wearing a mask), but we must also avoid the three conditions that facilitate the transmission of the virus (closed spaces, crowds, and close contact). And perhaps the most important strategy among all, is to "Stay Home."
In football, we can still look forward for another match even after losing one. However, in this battle against the virus, our "lives" are at stake. I have faith in our football family that we can come together as one and all "Stay Home," in order to save precious lives.