NEWS
Message from Technical Director SORIMACHI Yasuharu of JFA Technical Committee
11 May 2020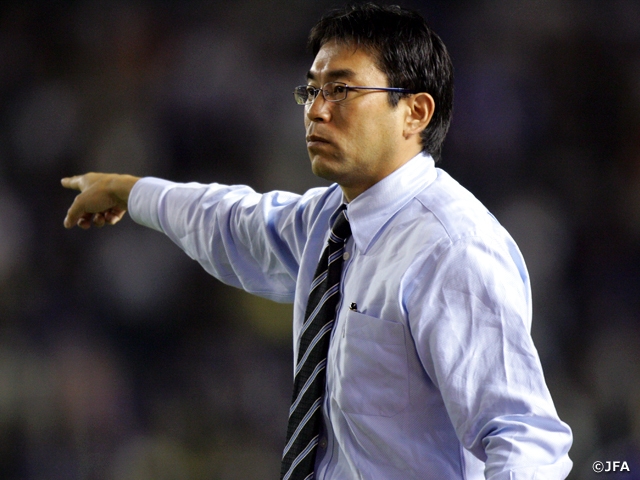 JFA consists a total of 20 committees, each specialising in their own expertise. In concurrence with the reappointment of President TASHIMA Kohzo on 29 March, the head of each committee was named under the new regime. Starting from today, we will share the roles of each committee, along with a message from the chairperson. To start with, we will introduce the Technical Committee.
The Technical Committee is in charge to strengthen the Japan National Team, develop youth players, and train coaches. They are also in charge to promote grassroots activities.
Message from Technical Director SORIMACHI Yasuharu (newly appointed)
My name is Sorimachi Yasuharu, and I was newly appointed as the Technical Director. With President Tashima appointing me to a key role for Japanese football, I feel both honoured and responsible for the great task lying ahead of me.
As the Technical Director, I will push forward with JFA's "Trinitarian Strengthening Plan" (strengthening the national team, youth development, and coaches training), while clarifying the guidelines to further promote football in Japan. In order to raise the level of the national teams, including the development categories, it is essential to organise the yearly schedule while facilitating optimal environments for the players. We will utilise the newly opened Prince Takamado Memorial JFA YUME Field to the fullest and continue to provide full support to raise the level of Japanese football.
We are currently in a period where we must stay at home to prevent the spread of the coronavirus. However, once we overcome this pandemic, we will give our utmost efforts and commitment towards bringing strong and entertaining football to our football family, so we thank you ahead of time for your guidance and encouragement.