NEWS
Japan's first ever Women's Professional Football League, [WE League] to kick off in autumn 2021
04 June 2020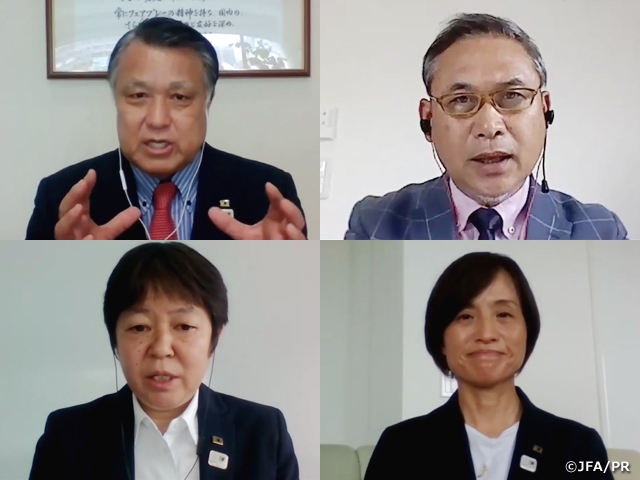 Japan Football Association (JFA) revealed on 3 June 2020 that Japan's first ever women's professional football league will be named the "WE League – Women Empowerment League" and will officially kick off in autumn 2021. Additionally, the official logo, the league philosophy, vision, and the competition format were also shared to the football family.
With the announcement being made during a time of great stress and uncertainty caused by the coronavirus pandemic, TASHIMA Kohzo, President of JFA stated, "After long discussions, we have reached the conclusion that this is the right timing to move forward." President Tashima also shared his aspiration to take advantage of this social change, as he explained that the new league will not only strengthen Nadeshiko Japan (Japan Women's National Team), but induce more female social participation, promote gender equality, and provide a new platform for sports business.
Mr. SASAKI Norio, who served as general manager for the foundation of the new women's league, held a panel that read "WE League" and mentioned, "WE League stands for Women Empowerment League. 'Each individual to live in a world full of dreams and diversity to enhance and brighten the society through women's football and sports' is the philosophy behind the WE League structure. The WE League will offer 'Professional Female Footballer' as a new profession in Japanese society, and the league was founded with hopes to allow everyone involved in this league to become the hero/heroine of our society." It was also announced that more than 50% of the club's executives and staffs must be female in order for the club to join the league, demonstrating the league's strong intention to create a league where women can truly shine.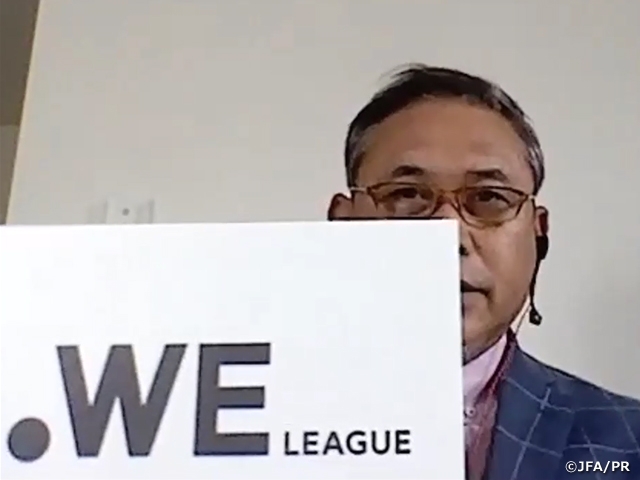 The inaugural season of the WE League will start in autumn of 2021 and end around May 2022, where six to ten teams will compete in a round robin home and away league format. The Nadeshiko League, which has led the women's football scene for over 30 years, will continue to run as an amateur league even after the start of the WE League. The league and clubs are expected to require several years to build their foundation, thus there will be no relegations, while there will be newly promoted clubs to allow the league to expand during the first few years.
The host nation for the FIFA Women's World Cup 2023™ will be determined this month on the 25th. If Japan is selected as the host for the Women's World Cup, and with the Tokyo Olympics scheduled to take place next summer, the launch of the WE League will take place in between two major international sports events, providing more opportunities for women's football to flourish in Japan.
Every girl can now dream of becoming a professional female footballer. The WE League will strive to provide a dream stage where all women can excel and be radiant.