NEWS
Mr. Sekizuka and Mr. Kimura attends workshop for Technical Directors held by FIFA
28 April 2019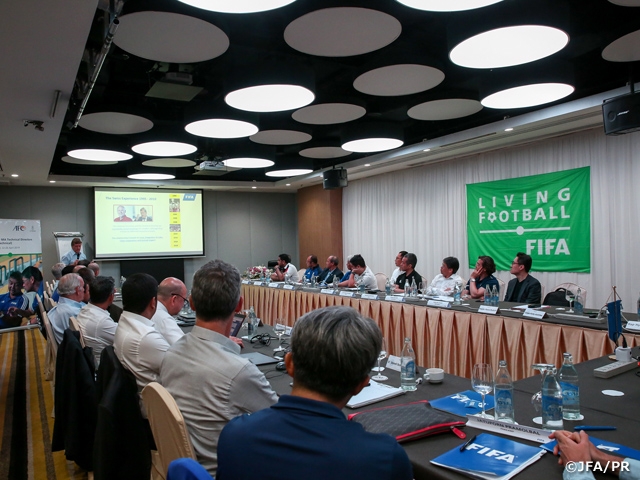 From Monday 22 to Friday 26 April, the FIFA Course for MA Technical Directors was held in Bangkok, Thailand.
The course was targeted for the Asian region where Technical Directors from 11 countries gathered. From Japan, Technical Director SEKIZUKA Takashi and Technical Committee member KIMURA Yasuhiko attended the course.
This course has been held by FIFA at each continent starting from 2015, where workshops are held for the Technical Directors from each football association. The Chief Instructor is served by the FIFA Consultant, Mr. Hans Rudolf HASLER, who has contributed for the development of football in Switzerland for long years as the Sports Director of Swiss Football Association.
The key themes of the course included, (1) Football philosophy, strategies, and long-term planning, (2) Discovering talents and developing elite youths, (3) Coach training programmes and developing instructors. During the course, the participants gave presentations on their country's approach and the tasks they are facing. The participants were also given the opportunity to conduct group works and discussions to share their knowledge and experience with others.
On Wednesday 24, a course for the General Secretaries was held, as General Secretary SUHARA Kiyotaka attended the course from Japan. During the course, the roles and obligations of the Technical Directors and General Secretaries became a topic, while the relationship between both internal and external stakeholders was also discussed. General Secretary Suhara gave a presentation that pointed out the importance for the Technical Directors and General Secretaries to share information and long-term plans to support each other.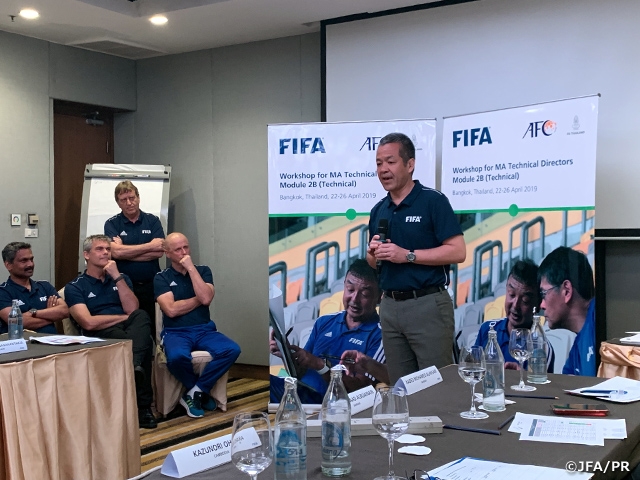 Technical Director SEKIZUKA Takashi's Comment
Following last year, this was my second time attending the FIFA Course for Technical Directors. This course has given me the opportunity to reconfirm the importance for each country's Technical Directors to share the long-term vision and plans in order to develop football all around the world. A workshop between the General Secretaries and Technical Directors was held for the first time, and it really showcased the direction in which FIFA is striving to proceed. The workshops were all very productive and gave me many helpful insights. We hope to utilise this learning experience and implement them to the activities in our country.