NEWS
Japan women's futsal national team to play first international friendly in country; men's squad to entre second game against Croatia
20 December 2014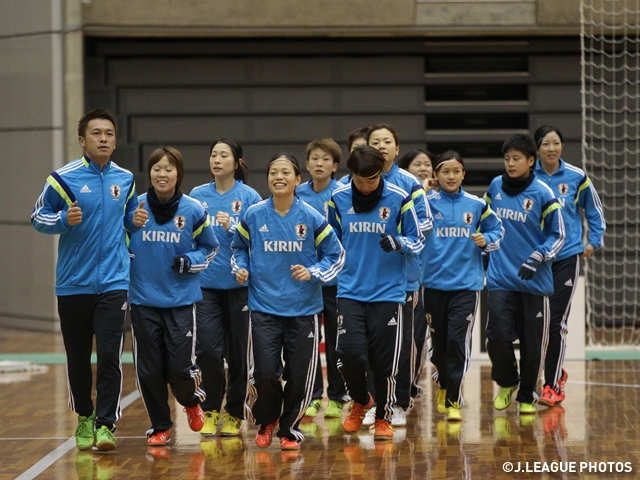 The Japan women's national futsal team will play in front of their home crowd for the first time ever, in an international friendly against Chinese Taipei at Hyogo Prefecture's Green Arena Kobe on 20 December. "We want to show a good game,'' Japan head coach ARIHARA Masaaki said.
The Japan team was formed back in 2007 and Arihara has been at the helm since 2010. "We'd never imagined that a day that we'd be at a stage like this would come,'' he said in an emotional tone.
Arihara would visit local leagues and training centres to get information on players before he named his squad. He's tried to develop the team with once-a-year activities. Last year, they completed a third-straight championship in the 4th Asia Indoor Games. They've also competed in the world women's futsal tournament every year.
Japan competed in the 5th edition of the tourney held in Costa Rica this year. They faced three of the world's top four nations, Portugal, Russia and Brazil, in the same group. Japan fell short to Portugal and Brazil, but posted a win over Russia (3-2), which was the first time for Japan to cap a victory over a top-four country of the world.
"Given the limited preparation period, we'd tried to win against the world' stop four nation, working on adjusting our own style. We were able to have what we've done since 2010,'' Arihara said. It gave a boost to Japan as they will compete in the AFC futsal championship next April.
The Japan team returned home on 17 December from the international tourney and had a whole day off on the following day. They resumed their workout on the 19th and practiced at the match venue in Kobe both in the morning and the afternoon to tune up for the Chinese Taipei game.
The two sides will square off against each other for the first time. Chimes Taipei have not competed in tourneys such as the Asia indoors and Japan will have to play with them with little information on them.
"In Chinese Taipei, things like salon football are popular and they are superior in their physicality. They won't be easy opponents and it will be a difficult game," Arihara said.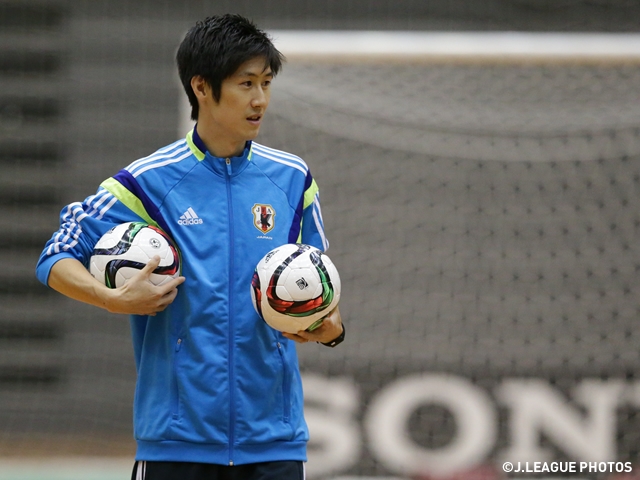 Japan captain KOIDE Natsumi said, ''we will have to judge how the opponents play earlier in the game, so how we enter it is going to be important. There were thing that we could equally do against the world, so if we can do that we should be able to win it.''
Since they'll play their first international match in the country, Koide added that she feels some pressure as well, yet continued, ''because the support from the fans will give us power, we want to channel the pressure into the power and make it a game that we can enjoy with some smiles."
The women's match will kick off at 3 p.m. And the the second game of the Japan-Croatia friendly series will begin at 6:30 p.m. at the same venue.
The Japan men's national team worked on recovery menus in the morning of the 19th in Tokyo, where they played their first game against Croatia (1-1), and then moved to Kobe afterward. They had a little walk in Kobe.
"We played bravely to look for the win until the very end in the first game. Tomorrow's game will be our final national team game of the year. I believe that the opponents will have better conditions than in the first game and will come more aggressively, but it's our precious domestic game. We surely want to wrap it up in a good fashion,'' Japan coach Miguel Rodrigo said.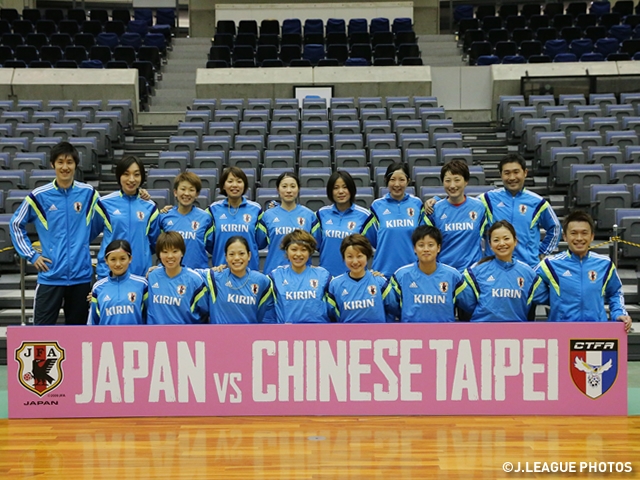 Comments
ARIHARA Masaaki, Head Coach (Japan Women's Futsal National Team)
I told my players but it's something that they can feel proud of and not a stage anyone can be at. Since it will be the first game at home for them, they probably feel some nervousness and pressure, but we hope to overcome those and show a good game feeling some joy. We have some fatigue as we have had series of games outside of Japan and the long trips from those, but we want to be cautious about how to entre the game and control it in the first half to get the momentum. We want to make it a contest that people would want to play for the national team.
KOIDE Natsumi (VEEX TOKYO Ladies)
This is my first time to play in a national team game inside the country. I feel pleased and feel some pressure as well. But I think that we can channel the support of the fans into power. Support will give us some boost when we need some push. Since we don't have much information on the opponents, including what kind of players they've got and what kind of a game they play, we want to have some idea on those early in the game. We haven't been able to beat a top-four team in the world previously, but we beat Russia in the previous tournament. I think that what the team's done is working. We've gotten to know that there are things we can equally do against those top teams in the world, so if we can do those, we can win, and we would like to play a game enjoying it with some smiles.
Miguel Rodrigo, Head Coach (Futsal Japan NationalTeam)
In the first game, we allowed the opponents to tie it with their power plays after we took a lead first, but we paid back with our own power plays and were able to bravely look for the win until the very end. I believe that the opponents will have better conditions than in the first game and will come more aggressively. For us, we want to retain our courage to have better possession, keep our attacking attitudes using the pitch widely and keep doing the aggressive pressing plays defensively. Tomorrow's game is going to be the final game of the year for the national team. It'll be a precious domestic game for us, so we would like to wrap it up in a good fashion by any means.
Mato STANKOVIĆ, Head Coach (Croatia Futsal National Team)
In the first game, Japan were a better team. We allowed the opponents to dominate the ball but managed to make it a draw in the end. For tomorrow's second game, we know the opponents with each other, so it's going to be a difficult game for sure. We showed good plays in the first game, but two of our core members have gotten injured and we are not sure if they could play tomorrow. We hope to dominate the ball as much as possible with the best possible members available. We've got jet lags and we have some fatigue as we took a long move from Tokyo on a train, so we decided to not go about our training, but we think that will help us prepare better for tomorrow's match.
International Friendly Match
Sat. 20 December 2014 Green Arena Kobe/Hyogo
Japan Women's Futsal National Team vs Chinese Taipei Women's Futsal National Team
Kickoff 15:00(plan)
More information
Sat. 20 December (Green Arena Kobe)
International Friendly Match vs Futsal Croatia National Team
Kickoff 18:30 (plan)