NEWS
As league play enters its final stages, which team will make a leap towards the title? - Prince Takamado Trophy JFA U-18 Football Premier League 2021
19 November 2021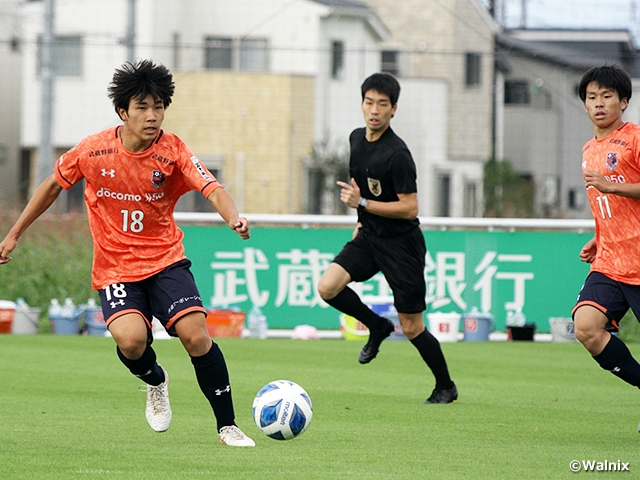 The 16th sec. of the Prince Takamado Trophy JFA U-18 Football Premier League 2021 is scheduled to take place on Saturday 20 and Sunday 21 November.
EAST
This week, league leaders Aomori Yamada High School (Aomori) will clash with second place Shimizu S-Pulse Youth (Shizuoka). Although Shimizu has played two more matches, two teams are tied with 31 points. As in the first leg, when Aomori Yamada won 3-1, it will be interesting to see if Aomori Yamada can grab points and move one step closer to the title, or if Shimizu can show their mettle and stop Aomori Yamada's dominance.
Seventh place Omiya Ardija U18 (Saitama) have lost two matches in a row after conceding multiple goals in both matches. This week they will welcome Yokohama FC Youth (Kanagawa) to their home and their key to victory will be whether the defenders, including OZAWA Haruki (#15), can hold off YAMAZAKI Taishin (#10), who is third in the scoring ranking.
Two prefectural rivals will square off this weekend, as Ryutsu Keizai University Kashiwa High School (Chiba) are scheduled to face Funabashi Municipal High School (Chiba). The two sides have just faced each other in the prefectural qualifier of the All Japan High School Soccer Tournament a week ago. After drawing in the first leg of the Premier League, Ryutsu Keizai Kashiwa claimed the ticket to the All Japan High School Soccer Tournament, incentivising Funabashi Municipal to win the next match.
Yokohama F.Marinos Youth (Kanagawa) will be facing Urawa Red Diamonds Youth (Saitama) this week. Yokohama FM have conceded two or more goals in each of the matches they have lost this season, conceding before halftime on each occasion. Following their 4-1 victory over FC Tokyo U-18 (Tokyo) on Wednesday 17, the team will seek to showcase their patience until the end to claim another victory.
Kashiwa Reysol U-18 (Chiba) continued their good form with YAMAMOTO Ota (#18) scoring three consecutive goals. In their previous match against Omiya, three other players also found the net, in a 5-0 win. If they can continue this trend against FC Tokyo, they will be close to their first back to back victories this season.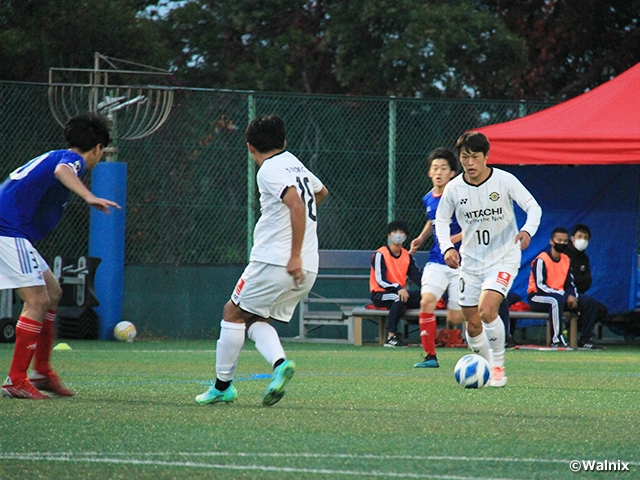 WEST
Ninth place Kyoto Sanga FC U-18 (Kyoto) have been struggling to win a match since October. In their previous match against Sanfrecce Hiroshima F.C Youth (Hiroshima), they created very few chances to take shots and lost 0-2. With the team facing Cerezo Osaka U-18 (Osaka), who is in seventh place, they will be looking to put on an attacking display to grab three points.
Like Kyoto, Vissel Kobe U-18 (Hyogo) have also been tested with their patience as the team is on a four-match losing streak. They will face Nagoya Grampus U-18 (Aichi), who they have beaten in early October after conceding a two goal lead. We'll see if they can fight to the end and get out of their predicament.
Jubilo Iwata U-18 (Shizuoka) will face Higashi Fukuoka High School (Fukuoka). In their previous match, Iwata gave up a late equaliser to miss out on their opportunity to earn three points, so their key to success will be whether they can keep their focus until the very end. They will need to keep a close eye on Higashi-Fukuoka in particular, as OBUCHI Raiju (#29) played a key role as a substitute in the prefectural qualifier of the All Japan High School Soccer Tournament.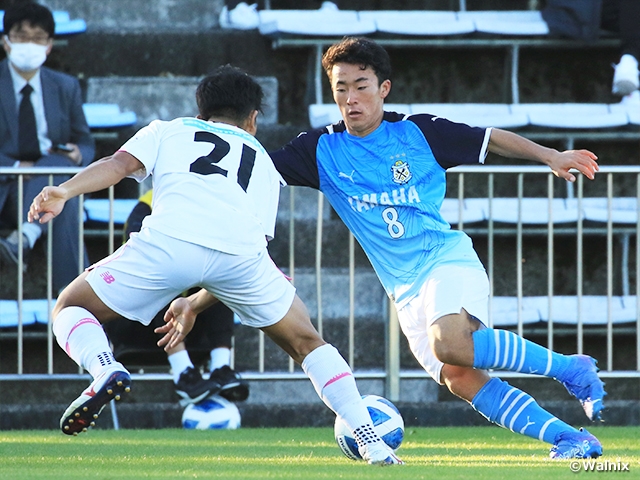 Despite being undefeated until the summer, Hiroshima has had a record of four wins, one draw, and three losses since the league resumed in October. The team has especially struggled in the recent matches, including last week's 1-6 loss to Gamba Osaka Youth (Osaka). With the team scheduled to face Sagan Tosu U-18 (Saga) this week, their offence will need to find their groove to get the team back on their winning ways.
The match between fourth place G.Osaka and third place Ozu High School (Kumamoto) will have plenty of title implications. Both teams have more matches left to play than the other teams, making them viable contenders for the title race. It will be interesting to see which team will come up top to put pressure on the league leaders.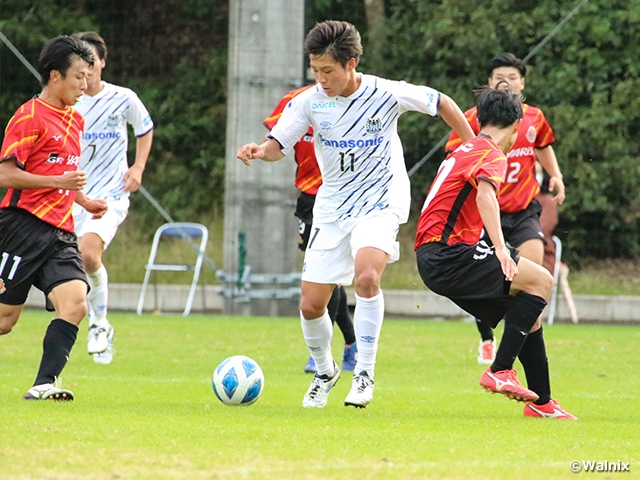 Prince Takamado Trophy JFA U-18 Football Premier League 2021
League Duration: Sat. 3 April - Sun. 5 December 2021