NEWS
The 21st All Japan Futsal Championship to start on 4 March
03 March 2016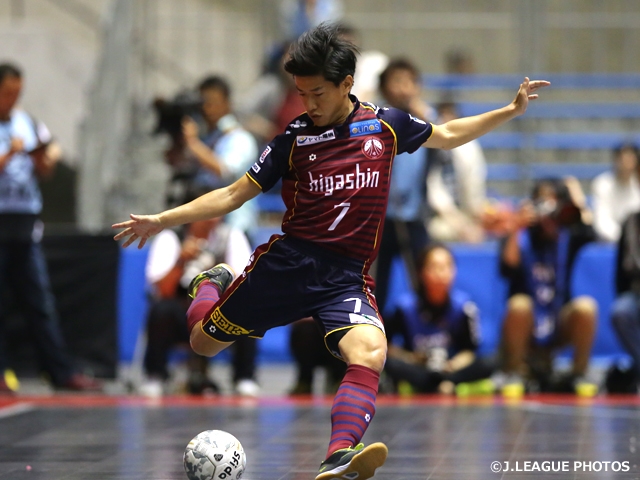 The 21st All Japan Futsal Championship, which decides the strongest futsal team in Japan, is to be held on Friday 4 March. 12 teams from the F League and the 14 teams, who got through the regional tournaments, will play against each other. The new champions will be decided through league matches in the first round, followed by a knockout stage in the final round.
The three days until Sunday 6 March will see the first round at three different sites, Hyogo, Osaka, and Shizuoka. Both F League teams and regional teams will be divided into six groups of four teams, and only the top team of each group will book a place in the final round.
Both Group A and Group C consist of one F League team and three regional teams. Fugador Sumida (F League) will play in group A with two F Challenge League club teams, Tokushima Rapaz (Shikoku) and Kashiwa Tor' 82 (Kanto 2). If Kashiwa beat or draw with Sumida in the first game, there may be an upset in the group, including from the newcomer Espolecarna MFC (Kyushu 2). It depends whether Sumida can show their overwhelming strength as an F league team.
Fuchu Athletic F.C. (F League) is in Group C with SWH Futsal Club (Kansai 1), who have been participating in three consecutive championships. SWH Futsal Club won a sweeping victory 5-0 over Voscuore Sendai in 2014. As they also played close matches against Shonan Bellmare and Pescadola Machida in the previous championship, the expectations for this team stays high.
We must keep our eyes on the groups with two F League teams. Agleymina Hamamatsu (F League) and Espolada Hokkaido (F League) will play in Group B. As there are also regional strong teams, Mikihouse Futsal Club (Kansai 2) and Corona FC/Gonda (Kanto 1), some exciting games will be expected.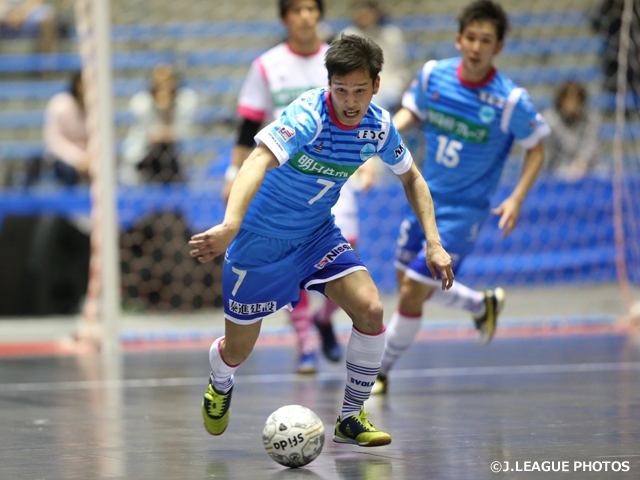 Close exciting matches may be seen in Group D with Shriker Osaka (F League) and Shonan Bellmare (F League). Since Ligare Tokyo (Kanto 3) finished in second place in the F Regional Champions League in February, in which the best regional team was decided, the F League teams will struggle against them. SAGA Yuta, who used to play in the F League, now coaches and plays for the D.C Asahikawa FC (Hokkaido). Each match cannot be missed.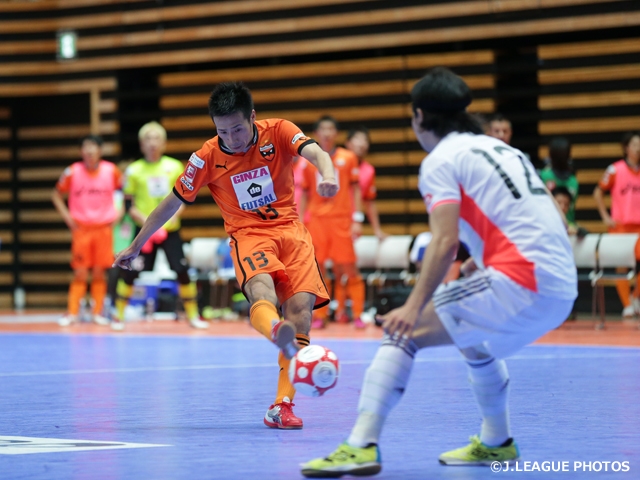 One of the possible highlights of this championship is a "giant slaying" – a regional team beating an F League team. Miguel RODRIGO, the coach of the Japan Futsal National Team, revealed the secret for causing an upset: "It's necessary not to respect the opponent too much. It's vital to play for a victory, and not to play so as not to lose." Which teams will get through to the final round? Please come and enjoy the high-calibre games of Japanese futsal.
The 21st All Japan Futsal Championship
1st Round Fri. 4 March – Sun. 6 March 2016
Shizuoka/ECOPA Arena, Osaka/Fumin Kyosai Super Arena, Hyogo/Green Arena KOBE
(*1st Round, all matches no ticket required)
Final Round Fri. 11 March – Sun. 13 March 2016
Tokyo/National Yoyogi Stadium First Gymnasium
(Final Round, ticket information /Japanese version only)