NEWS
JENESYS 2018 Japan-Mekong U-17 Football Exchange Tournament international interaction on and off the pitch
11 October 2018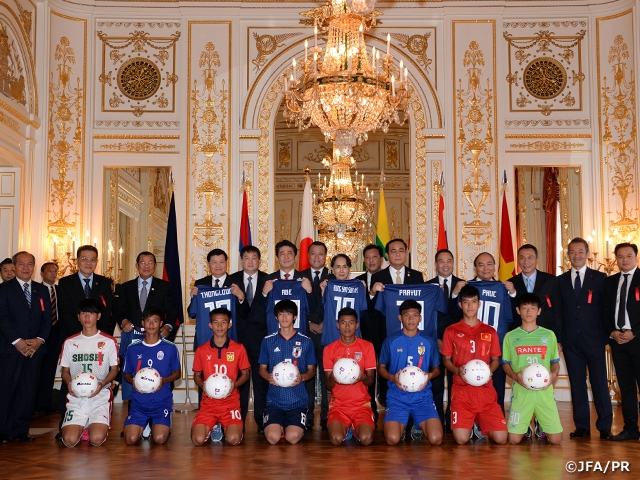 On Monday 8 October, the JENESYS 2018 Japan-Mekong U-17 Football Exchange Tournament held at J-VILLAGE, Fukushima which ran from Friday 5 October, came to an end. The final day featured play-offs which saw teams showcasing their strong will to win the match, as matches went into overtime and penalty shootouts. The participating players were given the opportunity to gain various experiences through the tournament and programme, as many have mentioned that they were able to interact with players from different countries and seemed to have spent a very productive time.
Following the conclusion of the tournament, the players travelled to Tokyo and prepared themselves ahead of their courtesy visit to the State Guest House, Akasaka Palace and the JFA Museum scheduled on the following day. During the courtesy visit to the State Guest House, Akasaka Palace, leaders of Japan and the five participating Mekong countries, the Presidents of the participating Football Associations and Federations, along with the team captains who participated in the tournament, exchanged jerseys and footballs as tokens of cultural exchange.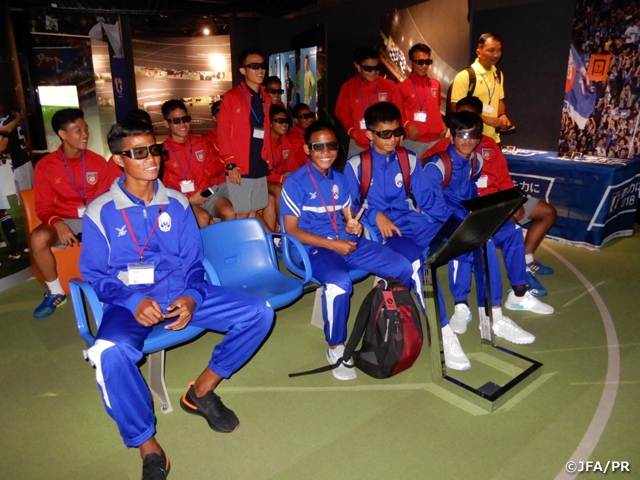 Staffs and Players' Comments
Si Thu Win, Team Manager (U-17 Myanmar National Team)
Through the JENESYS 2018 programme, we were able to conduct various cultural exchange and gain social experience. I hope that there will be more of these exchange programmes between Japan and the five Mekong countries in the future. Our team was able to face strong teams such as the U-17 Japan National Team, U-17 Vietnam National Team, U-17 Cambodia National Team and U-17 Shonan Bellmare. These matches gave us such wonderful learning experience. We hope to conduct a project like the JENESYS Programme in Myanmar as well. By inviting high schools and football academies, we hope to provide more platforms for the players to interact and give those talented players more opportunities to get scouted.
Phan Tuan Tai, (U-17 Vietnam National Team)
The U-17 Japan National Team was very strong. We played the match with a strong intention to win, but unfortunately, we lost. However, the match has nurtured us an even stronger will to win our next match. By observing many different types of playing styles as well as defensive and offensive techniques, it gave us an opportunity to grow as players. We will learn from this experience and work towards our next match.
Thongsanith Phoutthalak, (U-17 Laos National Team)
This was my first time participating in a tournament with so many different teams from different countries, so I was very nervous, but I was able to gain so many new experiences and learn many things. The pitch condition and the facilities were great, and we were able to play under a wonderful environment.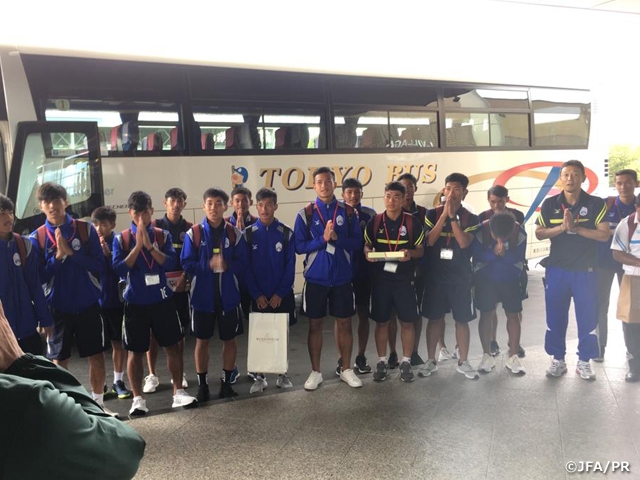 JENESYS 2018 Japan-Mekong U-17 Football Exchange Tournament
Tournament Dates: Fri. 5 - Mon. 8 October
Tournament Information