NEWS
Bosnia and Herzegovina, Bulgaria, Denmark to participate in KIRIN CUP SOCCER 2016
25 January 2016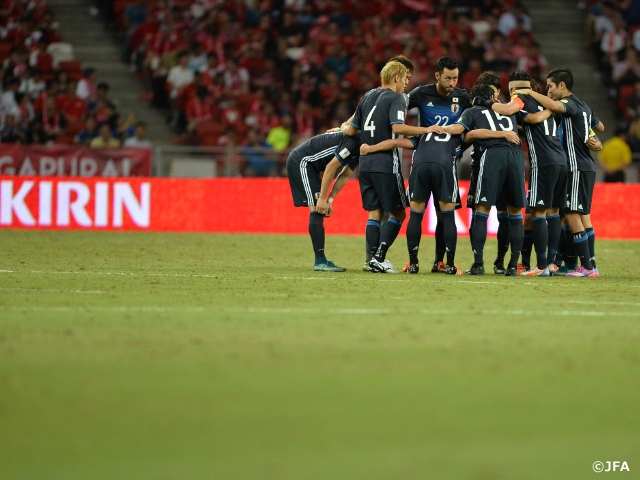 The JFA announce that three European nations – Bosnia and Herzegovina, Bulgaria and Denmark - will participate in the Kirin Cup 2016 to be held on Friday 3 and Tuesday 7 June.
Information on the match schedule and ticket sales will be announced later once determined.
Coach Comment
Vahid HALILHODZIC, Coach of SAMURAI BLUE (Japan National Team)
Various types of quality teams gather at this upcoming Kirin Cup. Bosnia and Herzegovina have got individual quality and play at a high level as a team. They are unfortunately not able to play the EURO 2016 but got high skills and are a quality team.
Denmark are one of the top teams in Scandinavia. With being physically strong and highly skilled in long balls and aerial battles, they have got high quality on set-pieces and in the penalty box. They haven't played the recent EUROs and World Cups but are highly capable as a team.
Bulgaria are a mixed type of Balkans. They have got individual quality and merge technical skills and physical strength. They are growing these days and their domestic clubs take part in Europe's key tournaments. They have got talented players and are a quality team. Welcoming a team with a high level of technical skills, a team with physical strength and a team combining both abilities, and including us Japan, the tournament will be very high-level with those four teams. The Kirin Cup resumes after many years. I think people can expect great performances on the pitch that can match well with the brand of this tournament.
KIRIN CUP SOCCER 2016
Match Day
Fri. 3 June Aichi/TOYOTA Stadium
Tue. 7 June Osaka/Suita City Football Stadium
Participant
SAMURAI BLUE (Japan National Team)
Bosnia and Herzegovina, Bulgaria, Denmark