NEWS
Referees in charge of the KIRIN CHALLENGE CUP 2019 match between SAMURAI BLUE and Paraguay holds training session at the match venue
05 September 2019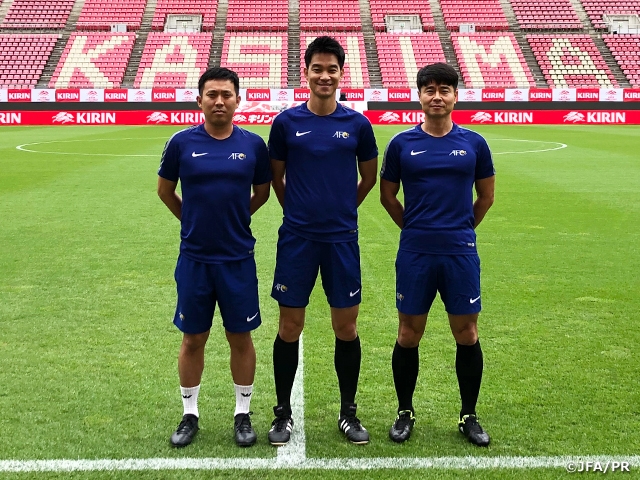 One day before the KIRIN CHALLENGE CUP 2019 match between the SAMURAI BLUE (Japan National Team) and the Paraguay National Team, the referees in charge of the match held a practice session at the match venue, Kashima Soccer Stadium, on Wednesday 4 September.
Referees in charge
Referee: KIM Jonghyeok (Korea Republic)
Assistant referee 1: SONG Bongkeun (Korea Republic)
Assistant referee 2: KANG Dongho (Korea Republic)
Fourth official: TOJO Minoru (Japan)
Referee Crew's Comment
We are grateful to be appointed for the KIRIN CHALLENGE CUP. This is a match between two wonderful teams, and it will be an important test match for Japan ahead of the World Cup qualifiers. We would like to prepare ourselves well ahead of the match.

SAMURAI BLUE (Japan National Team) vs Paraguay National Team
Date: Thu. 5 September 2019 19:20
Venue: Kashima Soccer Stadium, Ibaraki