NEWS
Obtaining correct knowledge to protect the children and yourself - Elimination of Violence in Football Vol.102
18 June 2021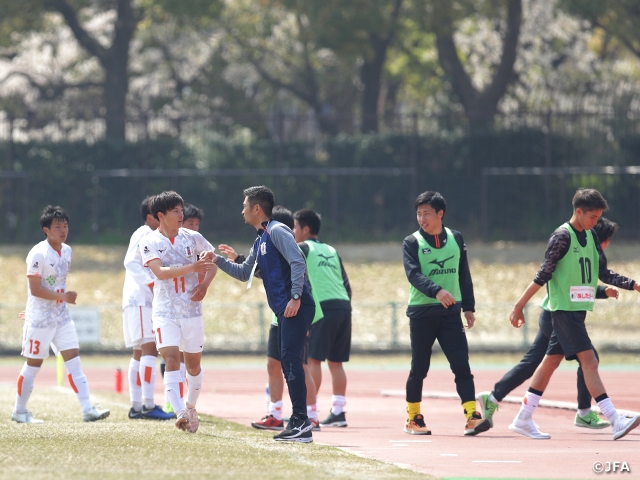 On 16 May 2019, JFA announced "The Declaration – Ensure Safety of Football Family" with the aim of creating a healthy football environment free of violence, abuse, and harassment. Sports is not just an activity to strengthen one's body, but a great tool to cultivate rich humanity and sociality while also having fun. However, cases of corporal punishment, physical and verbal abuse, and harassment are recurring issues in sports, not only depriving children of the enjoyment of sports and opportunities for healthy physical and mental growth, but it also can tarnish their future potential.
In 2020, 99 cases were reported through the JFA's elimination of violence hotline (as of 10 November 2020). Among the reported cases, the most frequently consulted topic was regarding verbal abuse and intimidation, which accounted for 50% of the whole, while physical abuse accounted for 18%. When looking at the age group, reports from the U-12 category was overwhelmingly high with 49%, followed by the U-18 category at 15%, and U-15 category at 13%. It is clear that the reports are mostly coming from children under the age of 18. It breaks my heart to think that children who should be just having fun playing football are suffering from physical and verbal abuse, and intimidating actions taken by adults. On the other hand, we are able to take measures against these issues, thanks to the children who gathered the courage to raise their voice. In a perfect world, we wouldn't be needing these types of hotlines, but at the moment, it is serving as a precious platform for people to share their worries.
Our goal is to eradicate all types of abuses and achieve zero tolerance. We need to create an environment where everyone can enjoy playing football safely with peace of mind. Many coaches are working their heart out each day to provide guidance and a platform where the children can enjoy playing football. It is just unfortunate that their tireless efforts are being tarnished by the few who are causing these issues.
Some of the things that weren't considered as an issue a while ago, may no longer be tolerated. Some maybe unaware of the issue, including his/her surroundings. Some maybe hesitant to point out the issue, while some may not think it is a big deal even when being pointed out. As a result, it becomes a major issue in our society. There are also cases where the person thinks he/she is doing a favour for the players but ends up in a negative result due to their difference in perception.
In order to avoid "The Emperor's New Clothes" situation, we must listen to the voices of other people, pay attention to the social events and trends. It doesn't mean that we need to believe everything that is said around us, but it is important that we pay attention and make effort to obtain correct knowledge. By doing so, not only will you protect the children, but also protect yourself as a result.
FIFA and AFC have taken various measures to protect the children in the recent years. JFA is also working in accordance with the guidelines provided by FIFA. We have the obligation to protect children under the age of 18 and those who are in vulnerable positions. By doing so we are also protecting the adults who are dealing with children in good faith.
Punishing someone for their wrongdoing may not always be the solution. Relationships between players and coaches can cause a player to lose interest in football, while negative behaviours can cause a coach to lose their job. Before it's too late, let's make effort to acquire correct knowledge, cherish our daily conversations, and try to construct a positive relationship on the football field.
【Reporter】YAMAGISHI Sachiko (Chair of JFA Respect/Fair play Committee)
*This article was originally posted on Japan Football Association "Technical News," March 2021 edition.