NEWS
It is cool to get right back on your feet - Always have respect Vol.72
28 May 2019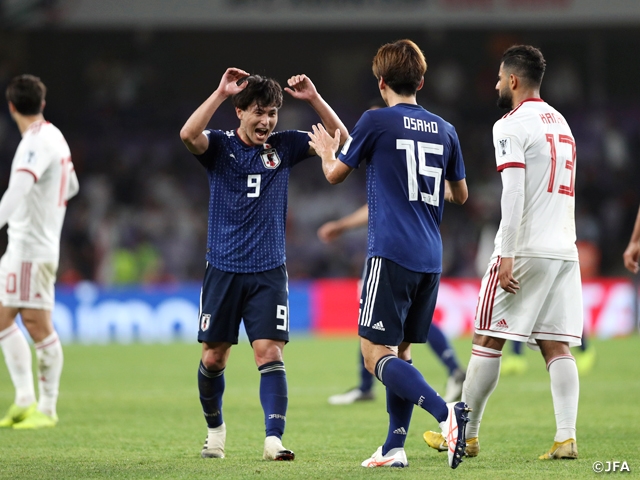 In football, you will never see a same match. Even if you watch the game for decades, there is something new in every match. During January's AFC Asian Cup, there was a truly fascinating scene. A scene so unique, even after watching football for over a half a century, nothing came close to it. The scene occurred in the 11th minute of the second half, during the semi-final match between the Japan National Team and Iran National Team.
Japanese forward MINAMINO Takumi responded to a through ball delivered by his fellow forward, OSAKO Yuya, to break into the penalty area. Iranian defender Mohammad Hossein KANAANIZADEGAN made a tackle that left Minamino down on the ground in the box.
Seeing fallen Minamino, Kanaanizadegan threw his hands up in the air and appealed towards the referee, "I didn't commit a foul!" Other two Iranian defenders who were chasing Minamino also stopped their plays and crowded the referee to make their case, "It was a simulation! That's a yellow card!!" At the moment, Australian referee, Christopher BEATH was surrounded by five Iranian players. However, referee Beath had his eyes pointed towards a totally different direction.
After falling on the pitch, Minamino didn't appeal for a foul, but instead, swiftly got up on his feet to chase the ball that was rolling towards the corner.
When the five Iranian players noticed, Minamino was already at the ball, making a turn to deliver a cross. It was Osako who connected with the cross that was delivered right on cue to strike a header into the net, giving Japan the opening goal.
One of the most hideous scenes in modern football is considered to be the acts of "simulation," where players pretend to be fouled to gain an advantage, either by inducing a penalty kick or a booking to their opponents. In such occasion, players will exaggerate their pain and stay on the ground to sell their act. These scenes are commonly seen in any given match.
A "skilfull" simulation may earn a penalty kick that could lead the team to victory. By exaggerating the pain, the player might make the referee second guess their decisions. Some players might think that they are doing a favour for the team by staying down on the ground to waste time. These acts exist because many players think that they are gaining an edge, and that is why we see these plays over and over in every match.
However, it should be acknowledged that these acts lack "respect" to the game of football, and it is a "suicidal act" for the sport. These acts also damage the brand of football. There's no doubt that the fans are rooting for the team's victory, but more than that, they are hoping to see wonderful pass-works, techniques, and brilliant creativity on the pitch. The acts of simulation and time wasting is a betrayal to those fans' hopes.
Sadly enough, there are plenty of players who are seeking for their opportunity to simulate a foul or waste time by exaggerating their pain to gain a short-term profit. It became a norm in modern football and that is why the Iranian players assumed that Minamino was simulating a foul to gain a penalty kick when he fell with a light contact, thus stopping their plays to appeal to the referee.
Despite the assumptions made by the Iranian players, Minamino was only thinking of chasing the ball. He wouldn't have gotten up that fast if he was thinking of ways to take advantage of that situation. He was totally committed to the play and as a result, he chased the ball with no hesitation.
It is ideal if the player has the strengths to withstand any physical contact. However, the gesture to get right back on their feet to continue their play is truly "cool." A player with such attitude will certainly thrive as a football player. A team that promotes such plays will also see their style of football evolve over time.
It was very satisfying to see Minamino's attitude that showed "respect towards football" led to the opening goal and I am truly proud of his act.
Written by OSUMI Yoshiyuki (Football Journalist)
*This article was originally posted on the Japan Football Association Newsletter, "JFAnews," April 2019 edition.
Japan Football Association Newsletter "JFAnews"
The Japan Football Association Newsletter "JFAnews" contains all the information on the Japan National Team, and all the events hosted by the JFA. Tournament results and team information throughout the nation are also available. The official monthly magazine is a must read for coaches, referees, and all members of the football family.
For information on the newest edition (Japanese website)