NEWS
The JFA International Refereeing Course 2018 held for the seventh time attracting 38 participants from 17 countries
02 October 2018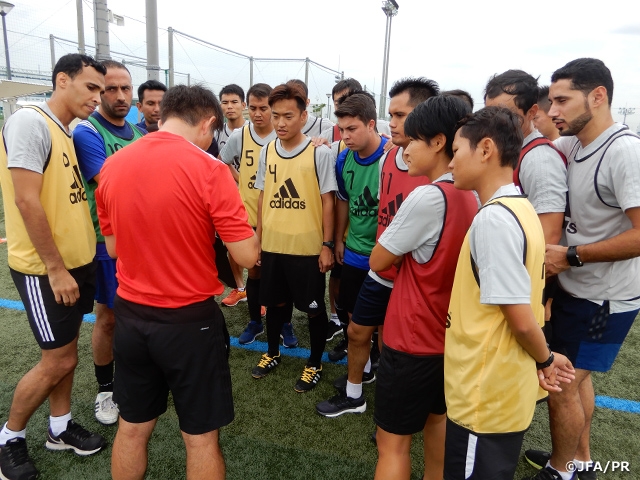 The Japan Football Association (JFA) held "The 7th JFA International Refereeing Course 2018" from Friday 21 to Tuesday 25 September at J-GREEN Sakai, Osaka. This course was targeted for referee instructors and young referees of the member countries and regions of the Asian Football Confederation (AFC).
JFA has been hosting the course since 2008 to improve the quality of referee instructors and referees across Asia. This year's event represents the first course in three years, seventh overall and it attracted 38 participants from 17 countries.
In the course-work, many opportunities to conduct practical activities followed by review sessions were provided, as the participants devoted their time to go through group works and discussions to implement these practical knowledges into their daily routine.
With the support of the Japan Foundation Asia Center, this project was launched as part of the cultural exchange programmes targeting the ASEAN countries. The Japan Foundation Asia Center has made efforts to provide platforms for cultural exchange between Japan and the Asian countries where their vision is expressed as: "WA Project" Toward Interactive Asia through "Fusion and Harmony."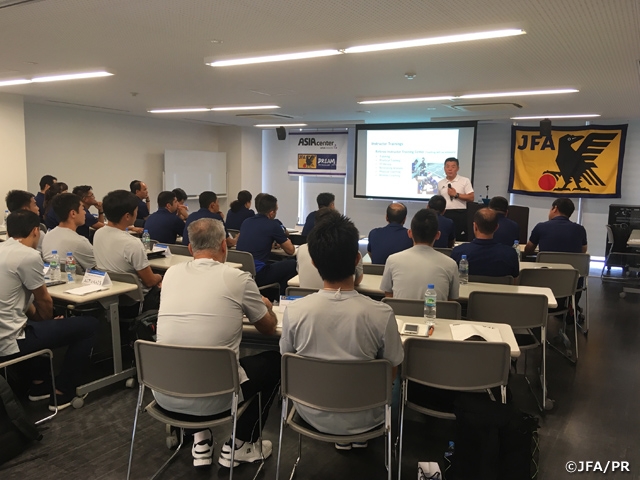 Instructor's Comment
ISHIYAMA Noboru, JFA Referee Instructor
The aim of this course is to share the instructional guide to develop referees and training methods that has been newly implemented by the JFA. Through this experience we hope to contribute to heighten the overall quality of the referees and the general level of football in the Asian region. The course was designed to allow the referee instructors to master the concepts of "Referee Coaching," while providing the opportunity for the participants to experience sessions that focused on "Tutoring," and "Practical Training." Many participants struggled to find out ways to implement the new instructional methods, but their earnest attitude to learn has given us instructors a sense of urgency that we must also match the level of intensity upon conducting the course. There are many types of coaching, but referee coaching takes an approach with a great level of emphasis on listening. Since referees must make decisions on their own on the pitch, they need the environment where they can reflect upon themselves and work practically with a clear sense of goal. A referee coach must provide the referees with such environment and their role is different from other types of instructors whose primary focus is on just "teaching." Not only is it important to share their own knowledge and experience, they must be able to ask adequate questions and support the referees to make forward progress towards their goals. In a sense, we must guide the referees to have their own options to lead themselves towards the answer they are looking for. There was the challenge to overcome different cultures, but through this course, we have managed to have all of our participants to understand the essence and effectiveness of the new instructional methods. This is our seventh time conducting the International Refereeing Course, and we have seen a great amount of improvements from our participants in terms of their ability to communicate in English. We have seen a growing number of participants who are serious to learn from these courses and it means that the level of expectation has risen over the years. I believe that JFA must continue to put in the efforts to help contribute to the overall growth of the referees in Asia.
Participants' Comments
TANAKA Yoshiko, Class 2 Referee Instructor
It was very inspiring to see the participants from more than fifteen Asian countries, discussing very deeply and passionately about how to develop referees through various approaches, coaching techniques, and theories. I had to face with the fact that it was difficult for me to express myself and discuss with others in English, however I am sure that this is a big turning-point for my future. The ultimate goal for this course is to develop referees that can excel at the world stage, so I will continue to instruct the future referees with a great amount of passion.
SENDACHI Keigo, Class 1 Referee
The fact that these referees from 17 different countries has managed to communicate through a common language was wonderful. But at the same time, I felt the difficulties to express my character in English. I hope to feed off of this experience and help create an exciting match for the spectators. I will continue to give my very best in each and every match. I am looking forward to seeing the instructors and referees I've met during this course in the next stage.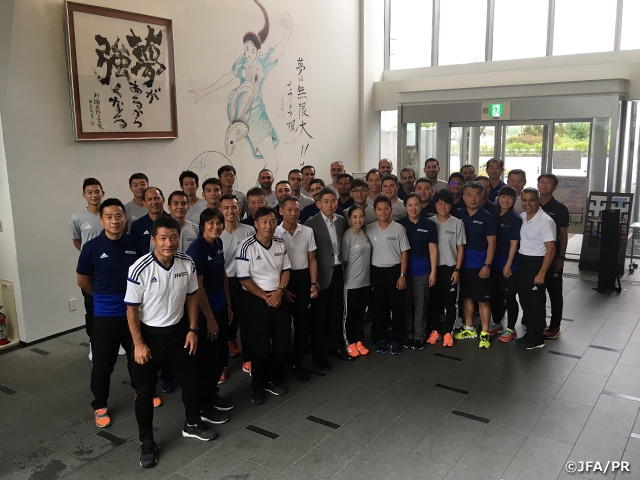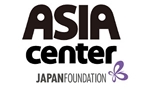 Related News