NEWS
Ex-International Referee NAGI Toshiyuki assumes Referee Director in Indonesia
13 February 2018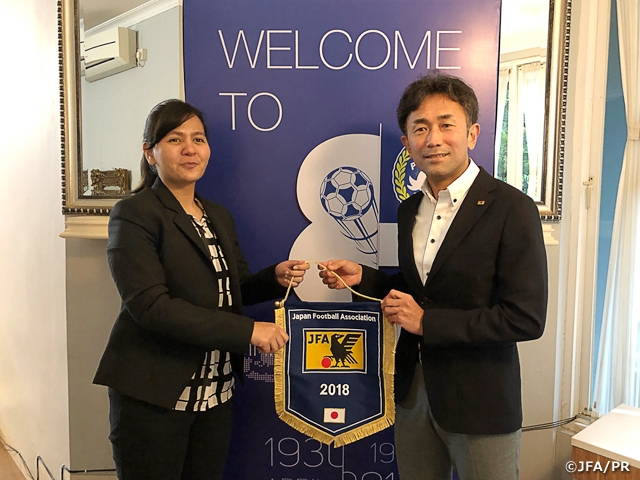 The Japan Football Association (JFA) has been dispatching coaches/instructors to other Asian countries with an objective to develop the game in the continent. We introduce Mr. NAGI Toshiyuki, who has recently moved to Indonesia to serve as Referee Director of Football. Association of Indonesia (PSSI). Mr. NAGI was considered one of the top Assistant Referees from Japan with his vast experience at many of world-class competitions including the 2014 FIFA World Cup.
Comment
NAGI Toshiyuki, Referee Director
I have started working for PSSI as Referee Director from February. PSSI and JFA have signed a partnership agreement last December to foster friendly relationship and develop the game in both countries. My task is to improve referring skills and develop referees in Indonesia.
Population of Indonesia has grown over 230 million which is fourth in the world. Football is the most popular sport in the country and attracts many attention. They have restructured their professional league and there will be more and more demand and enthusiasm to be filled in this country, and I must to meet their expectations. The country expands over 5,000 kilometers across and has more than 13,000 islands, so the areas to cover are vast. With the support of PSSI and my fellow officials, I will do my best to contribute to the development of Indonesian football.
It would be wonderful if Japanese football fans to pay more attention to Indonesian football. Lastly, I would like to express my sincere appreciation to the PSSI and JFA for this wonderful and challenging opportunity.