NEWS
JFA Kokoro Project concludes activities for 2020
31 March 2021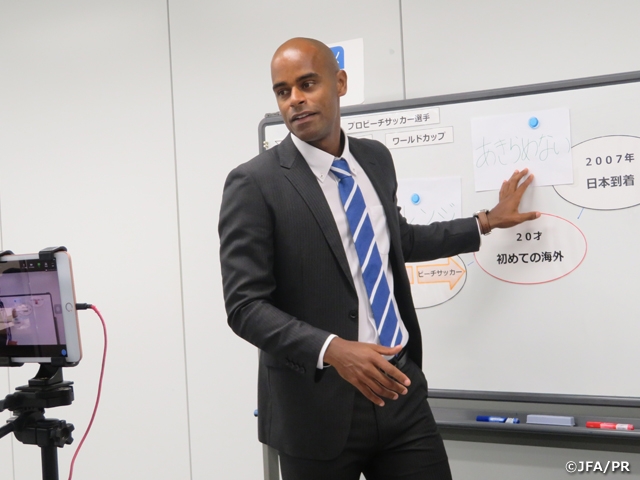 With the "Dream Class" held on Wednesday 17 March 2021, the JFA Kokoro Project has concluded all activities for 2020.
From April to June 2020, all scheduled classes have been postponed or cancelled to prevent the spread of COVID-19. In efforts to deliver their message during the pandemic, 26 "Teachers of dreams" took part in creating videos titled "Yumesen-Message" in May. (currently finished) By following the guidelines for preventing the spread of COVID-19, a total of 21 "Dream Classes" were held in July, where "Teachers of dreams" actually visited schools. However, in consideration of the children's safety, the classes were eventually held remotely, as the project shifted newly adapted the "Dream Class Online."
While many school events were being cancelled, the online version of the "Dream Class" were held a total of 965 times between October and March, conveying the importance to have a dream and making persistent efforts to achieve their dreams.
This new format of "Dream Class Online" will continue to be held in 2021, as the new quarter starts in April.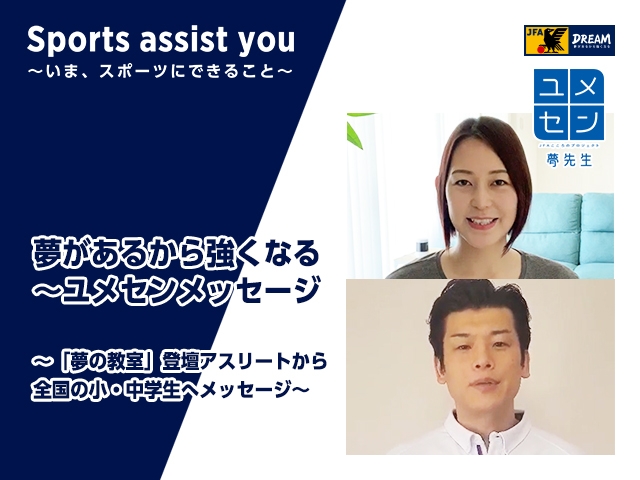 Comment
Dream Class Staff
2022 will mark the 15th year of this project, which was born out of the desire to "tell as many children as possible about the wonders of having a dream." In the wake of the corona pandemic, many schools were shutdown in 2020, making this a very difficult year for everyone. But with the understanding and cooperation of many people, we were able to start the "Dream Class Online" in October. In response to this change, "Teachers of dreams" have also rebuilt their lectures to better fit the online format. In addition, we were able to receive unchanged support from the sponsoring companies and organisations during this social situation. I would like to share my gratitude to everyone involved in this project. We will continue to improve the project so that the "enthusiasm" of all the people involved in this project can reach as many children's hearts as possible.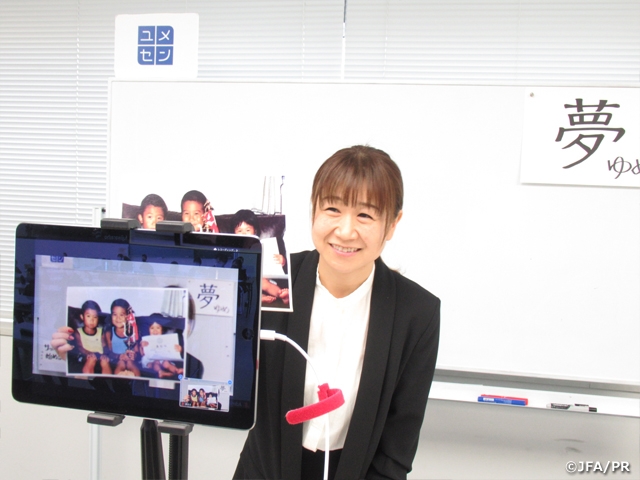 JFA Kokoro Project
Former and current athletes from various sports are dispatched to schools as the "Teacher of dreams" to give lectures on the importance of having a dream and making the efforts to make that dream come true. By playing games and sharing personal experiences, the "Teacher of dreams" also teach the importance to help out friends and peers.