NEWS
Prince Takamado Trophy JFA U-18 Football Premier League 2020 Kanto kicks-off
04 September 2020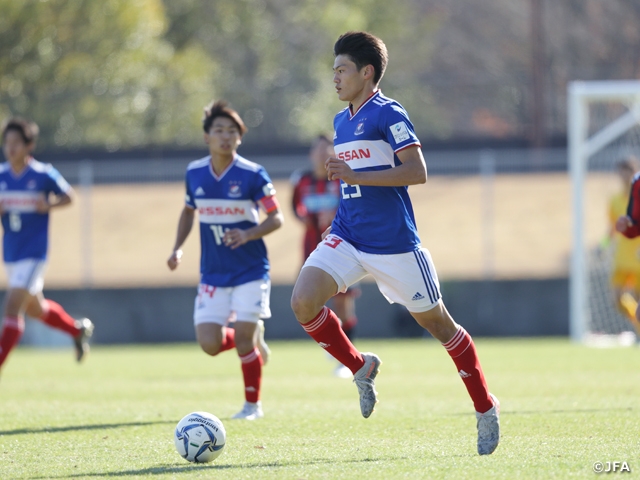 With the spread of COVID-19, this year's Prince Takamado Trophy JFA U-18 Football Premier League has been segmented into regional leagues.
Teams of the Premier League have joined the regional Prince Leagues to form joint leagues called the Super Prince League, with the exception of the Kanto region where eight Premier League teams have newly formed the "Prince Takamado Trophy JFA U-18 Football Premier League 2020 Kanto," which will kick off on Saturday 5 and Sunday 6 September.
After finishing in second place at the Premier League EAST last season, Kashiwa Reysol U-18 (Chiba) has lost many of their core players, but still consists key players like SASAKI Masato (#1), who played in last year's FIFA U-17 World Cup, and TAMURA Soki (#10). Ahead of the new season, Reysol's coach YAMANAKA Shin showed his confidence about his new team, "We may not have the same kind of fire-power from last season, we have a team full of clever and skilful players." Last year's third place finisher, Urawa Red Diamonds Youth (Urawa) will be led by coach IKEDA Nobuyasu, who has taken over the helm during last season, and it will be interesting to see how they will enter the new season.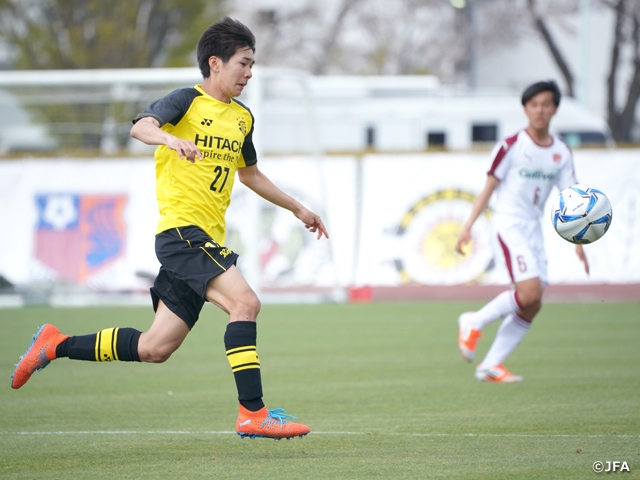 Last season, the Premier League saw a close battle among the fourth and seventh place teams, as Shimizu S-Pulse Youth (Shizuoka), Funabashi Municipal High School (Chiba), Omiya Ardija U18 (Saitama), and Ryutsu Keizai University Kashiwa High School (Chiba) were within just four points. The competition is expected to heat up even more this year, as three new teams; FC Tokyo U-18 (Tokyo), Yokohama F. Marinos Youth (Kanagawa), and Yokohama FC Youth (Kanagawa), will join the mix to make the competition even more intense.
No teams will be relegated based on this year's end-results, which allows teams to take more risks and give opportunities to less experienced players, making it much more exciting for the viewers.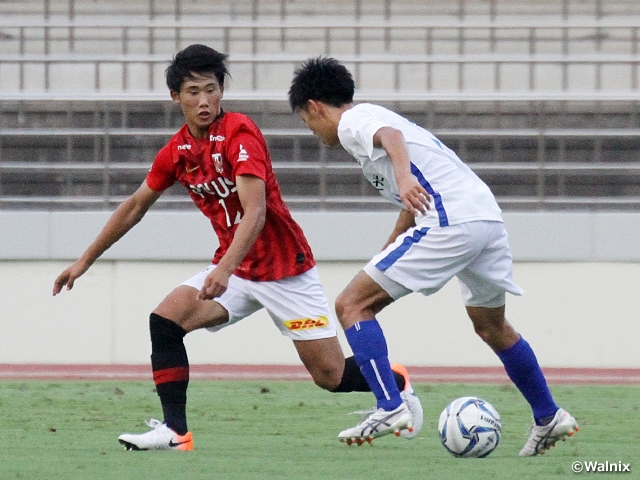 The Super Prince League has kicked off a week earlier in some regions, as Aomori Yamada High School (Aomori) defeated Blaublitz Akita U-18 (Akita) 13-1 in the Tohoku region. The Premier League side will face Seiko Gakuin High School (Fukushima) this week, as they seek to open the season with two straight victories.
In the Kansai region, two Premier sides, Kyoto Sanga F.C. U-18 (Kyoto) and Vissel Kobe U-18 (Hyogo) lost to Riseisha High School (Osaka) and Osaka Toin Senior High School (Osaka) respectively, showcasing the depth of the league. Following their 7-1 victory in the season opener, Cerezo Osaka U-18 (Osaka) will face Riseisha High School this week.
The league actions at the Tokai, Chugoku, and Kyushu regions will kick-off on Saturday 5 September.
With seven teams competing in each group at the Tokai region, Nagoya Grampus U-18 (Aichi) and Shimizu S-Pulse Youth (Shizuoka) will have a bye week, while Jubilo Iwata U-18 (Shizuoka) is scheduled to face Chukyo University Senior High School (Aichi).
In the Chugoku region, Sanfrecce Hiroshima F.C Youth (Hiroshima) will face Tamanokonan High School (Okayama), while Ozu High School (Kumamoto) is scheduled to face Roasso Kumamoto Youth (Kumamoto) at the Kyushu region. The match between Higashi Fukuoka High School (Fukuoka) and Sagan Tosu U-18 (Saga) has been postponed due to the effects of COVID-19.