NEWS
Brincar FC defends title at JFA 24th U-15 Japan Futsal Championship
15 January 2019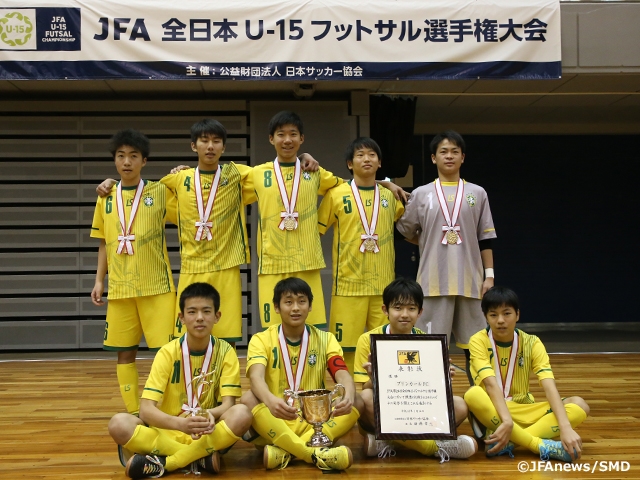 On Monday 14 January, the final match day of the JFA 24th U-15 Japan Futsal Championship took place and Brincar FC (Tokai1/Aichi) won the championship for the second straight year.
The first semi-final fixture held on pitch A was between Assist Junior Youth (Hokushinetsu2/Fukui) and Brincar FC. It was Assist Junior Youth's TOGAWA Tokio who scored the first goal in the second minute, but Brincar responded by scoring four goals in the first half. While Togawa showcased an incredible effort by scoring five goals for the Fukui side, Brincar went onto a goal spree to add seven more goals to win the match 11-5.
In the other semi-final match, F-Three Junior Youth (Hokushinetsu1/Niigata) squared off against Kochi Junior High School (Shikoku/Kochi). In the match between the two sides who were making their first ever semi-final appearance, it was Kochi Junior High who kept a one goal lead until the closing minutes of the match. However, with two minutes left on the clock, F-Three Junior Youth levelled the match with KOBAYASHI Fu scoring the equaliser to send the match into overtime. The deciding goal came in the first half of the extra time, as TANAKA Masahisa captured the net to send Kochi Junior High into the final.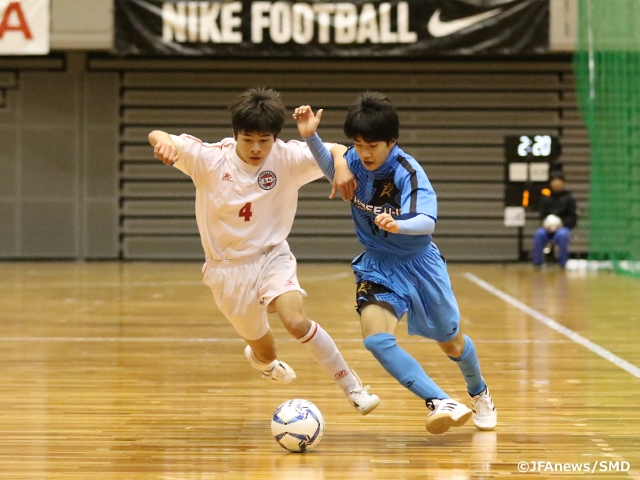 The final turned into a seesaw game, as the two sides exchanged goals from the early minutes. It was Brincar FC who took the initiative as TSUBOTANI Shu captured the opening goal in the seventh minute. However, Kochi Junior High didn't miss out on the opportunity to capitalise on Brincar's mistake, as Tanaka scored the equaliser in the eighth minute. With momentum on their side, the Kochi side took the lead just a minute later when TAI Rikito scored from a fast break. After both sides added a goal apiece before halftime, Brincar showed their dominance in the second half. It was Tsubotani who scored two goals to put the defending champions ahead, followed by OKUNO Shintaro's two goals to give Brincar a three-goal lead. Although Kochi Junior High managed to score a goal back, their efforts ended there, as Brincar FC won the match with a final score of 6-4 to take down the title two years in a row.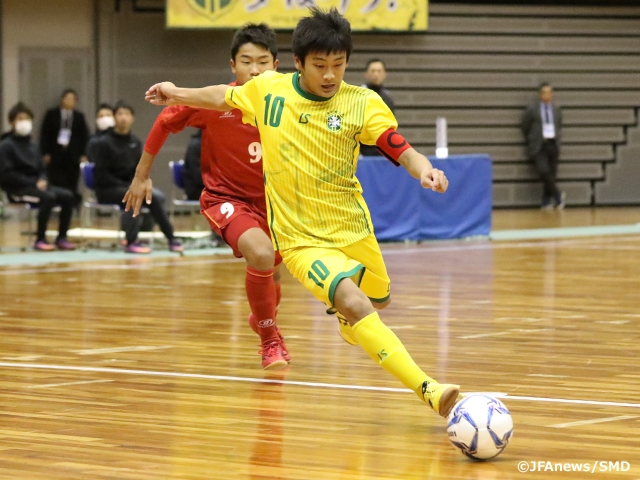 Coaches and Players' Comments
FURUI Shunpei, Coach (Brincar FC)
Our opponent in the final, Kochi Junior High School, was a very good team, and it was hard to play against them. We struggled to play our game, but we stayed patient and waited for our opportunity to score. Throughout this tournament, I am amazed by how much our players have improved. I am also thankful for their great performances. The third graders have won the Vermont Cup at the primary school level, and now they have won back to back titles at the U-15 Japan Futsal Championship. They have brought so much to our club and I hope that they will continue to strive higher to achieve their goal in their next step.
OKUNO Shintaro (Brincar FC)
There were lots of expectations for us to win back-to-back titles, so I am happy that we have managed to achieve that. After being named as the team captain this year, I was a little nervous about the role, but with so many talented players on our team, it made my job so much easier. It worried me a bit when we conceded the lead at the final, but we kept on telling each other to play as we usually do, and it allowed us to keep our composure to win the match. It felt good to score. Once I enter high school, I will join the Shimizu S-Pulse Youth, where I will give my best so that I can reach a higher level.
TAKAHASHI Toya (Kochi Junior High School)
I am the team captain of this team, but I suffered a broken bone during the Shikoku qualifiers, and I wasn't able to play in this tournament. I could only have my teammates play in behalf of me, but they have really made me happy by finishing as the runners-up at this tournament. We looked nervous in our early matches, but as we played more matches, we got used to the atmosphere and managed to showcase our style. They looked very dependable, but to be honest, it made me want to play with them on the court. Most of our team will advance to Kochi High School, so we hope to win the national title there.
ASAKAWA Takayuki, Coach (Assist Junior Youth)
With this being our first appearance at this tournament, we entered the final round with the intention to take one match at a time. It was my fault that we gave up a six-goal lead at our last match. The players gave their very best. Once we made the adjustment in the second half, we managed to close down the gap to just one goal, but the next goal we conceded proved to be a huge goal. That goal forced us to place more emphasis on offence and made our team stretched out. With Fukui Maruoka Ruck winning the women's title, and us finishing in third-place, I hope we can give energy to the Fukui Futsal community.

JFA 24th U-15 Japan Futsal Championship
Tournament Dates: Sat. 12 - Mon. 14 January 2019
Tournament Venue: Mie Prefectural Sun Arena