NEWS
Statement from SAMURAI BLUE's New Coach NISHINO Akira
09 April 2018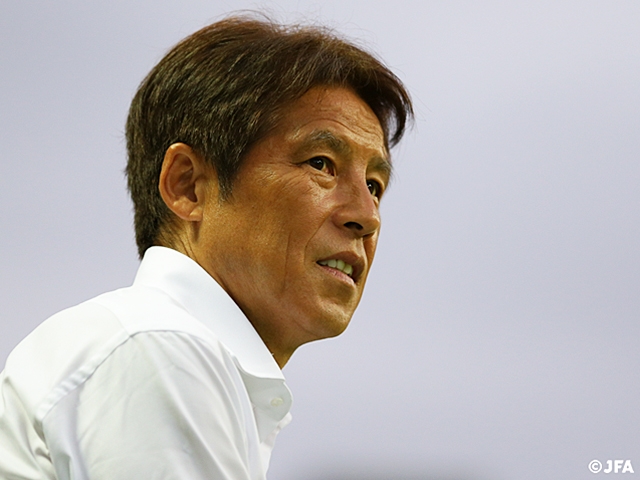 The statement from the new coach of SAMURAI BLUE (Japan National Team), NISHINO Akira are as follow.
Comments of NISHINO Akira
The original task assigned to me as the Technical Director was to support the national team coach, and I feel deeply responsible for the current situation.
It is a very difficult task to undertake the position of the coach at this timing, but I have felt the need to set the priority of the team above myself to break through the current situation. I will give the utmost effort ahead of the World Cup to assemble all the power within the Japanese football community.