NEWS
Hong Kong National Team arrive in Japan ahead of AFC U23 Asian Cup Uzbekistan 2022™ Qualifiers
21 October 2021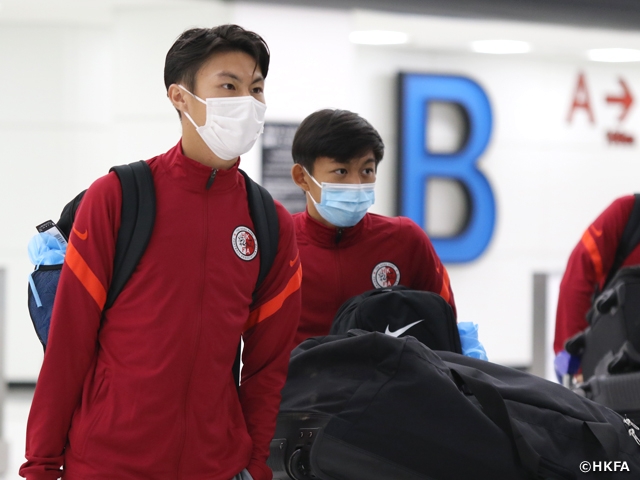 The Hong Kong National Team, who will play against the Cambodia National Team on Saturday 23 October and Japan National Team on Thursday 28 October in the AFC U23 Asian Cup Uzbekistan 2022™ Qualifiers, arrived in Japan on Wednesday 20. The players and staff members entered the country after confirming negative for antigen tests conducted at the airport. The team will train in Fukushima to prepare for their matches scheduled to be held at J-Village Stadium.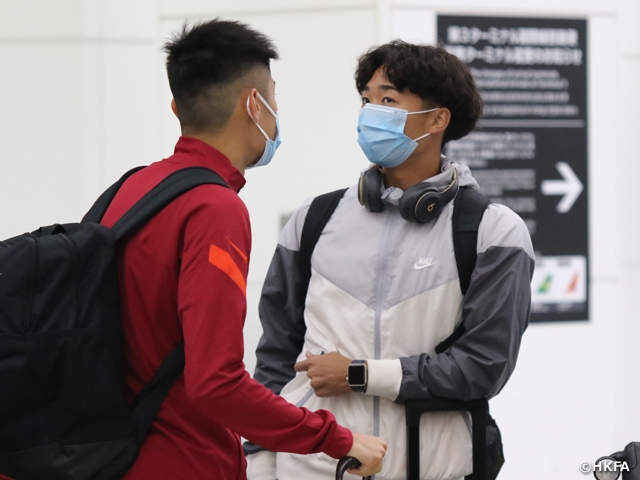 Coach and Player's Comments
CHEUNG Kin-fung, Head coach
We have had several training camps in Hong Kong over the past few months, trying to get the team ready for the upcoming qualifiers. I think the players are ready for the task on hand. Over the next few days, we will focus more on tactics and also on how to specifically prepare for the two opponents (Cambodia and Japan) that we will be facing.
TSE Ka-wing, Goalkeeper
The team arrived Narita, Tokyo last night from Hong Kong and by the time we reached J-Village, Fukushima, it was already well past midnight. We had to wake up early to do our testing so naturally, we are a little bit fatigue from all the travelling. However, we have a very knowledgeable coaching staff and our fitness coach is working diligently to try to get our bodies recovered in time, so that we can be best prepared for the challenges ahead. Temperature in Japan is obviously cooler than in Hong Kong but we will try our best, get adapted and put in our best effort in every game that we play in.
AFC U23 Asian Cup Uzbekistan 2022™ Qualifiers
Dates: Sat. 23 - Sun. 31 October 2021
Venue: J-Village Stadium (Fukushima)