NEWS
Nadeshiko Japan welcomes TAKARADA Saori after UEKI Riko leaves France due to injury ahead of the FIFA Women's World Cup France 2019
01 June 2019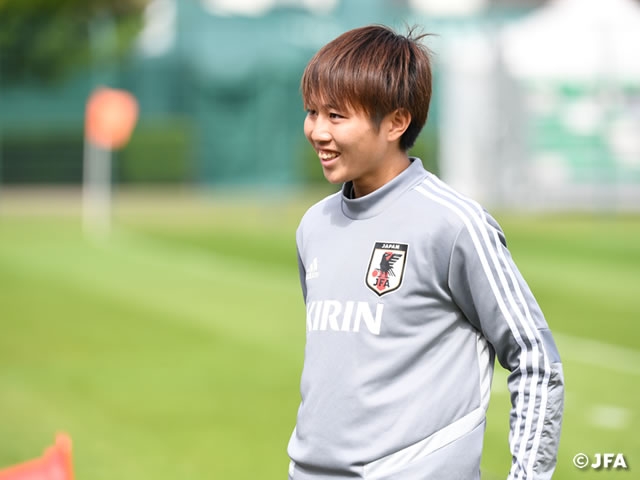 With their final training match ahead of the FIFA Women's World Cup France 2019 scheduled on Sunday 2 June against the Spain Women's National Team, the Nadeshiko Japan (Japan Women's National Team) resumed their trainings at Le Touquet, a town in northern France.
10 days after the team was first gathered on Wednesday 22 May, the team announced that UEKI Riko will leave the team due to injury. Coach TAKAKURA Asako explained regarding the decision, "We have been monitoring her condition from the training camp in Japan, but her injury requires more time to recover." Before leaving France, Ueki left a message, "It's very disappointing, but I will feed off this experience and work hard to return to this team." After losing one of their team members, Coach Takakura mentioned, "Riko (Ueki) will always be a part of this team. Other teams will be playing with 23 players, but we will be fighting with 24."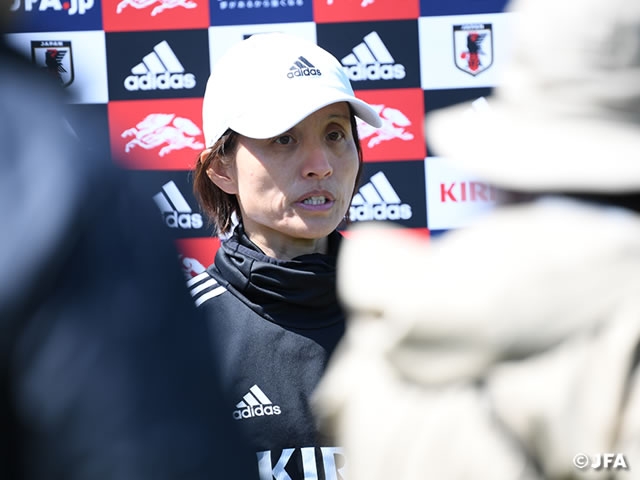 To replace Ueki, TAKARADA Saori was called-up to the team. Along with Ueki, Takarada was a member of the U-20 Japan Women's National Team, who won last year's U-20 Women's World Cup. She was named as the runner-up for the tournament MVP after ranking third in the goal ranking of the tournament. With her achievement at the U-20 World Cup and her performance at this season's Nadeshiko League Division 2, Takarada was named as the training partner during the preparation camp.
Once arriving to France, Takarada looked nervous when joining the team. She will join the team training session on Saturday 1 June, before taking part in the friendly match against Spain.
The Nadeshiko Japan will play an international friendly match against the Spain Women's National Team on Sunday 2 June, followed by their first group stage match of the FIFA Women's World Cup France 2019 against Argentina on Monday 10.
Players' Comments
GK #18 YAMASHITA Ayaka (Nippon TV Beleza)
If I were in Ueki's shoes, I would be very disappointed to leave the team, especially knowing how much the World Cup meant for her. At the 2012 Olympics, we saw ANDO Kozue leaving the team, but the team really fought in behalf of her and made it all the way to the final. It really showed that Japan has a strong bond within the team.
DF #12 MINAMI Moeka (Urawa Red Diamonds Ladies)
I've fought with Riko at the U-20 Women's World Cup, so just thinking of what she's going through right now makes me very sad, but at the same time I am more motivated to play hard in behalf of her. I didn't know what to tell her, but she told me that she will work hard to make it back to the team, so I just told her that we will fight for her. I have played with Takarada, too, and I know she will fight hard in behalf of Riko. Takarada is a forward that can score goals and I am sure she can adapt to the team right away.
FW #9 ENDO Jun (Nippon TV Beleza)
I am saddened by the news that Riko is leaving the team, but now I must motivate myself even more to work harder. I didn't know what to tell her, but when I saw Riko, my commitment towards the tournament grew stronger. I have spent a lot of time with Takarada, and I know that she is capable of scoring goals. She is a very dependable teammate and a scary player for the opponents.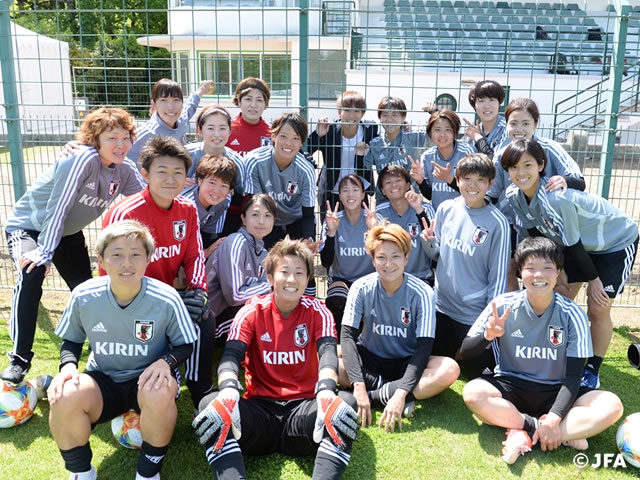 Schedule
Nadeshiko Japan (Japan Women's National Team) Squad, Schedule
FIFA Women's World Cup France 2019
Tournament Dates: Fri. 7 June - Sun. 7 July 2019
Group Stage:
Tue. 11 June 2019 01:00 (Japan time)
vs Argentina Women's National Team
Fri. 14 June 2019 22:00 (Japan time)
vs Scotland Women's National Team
Thu. 20 June 2019 04:00 (Japan time)
vs England Women's National Team