NEWS
Details of the FIFA eNations Cup 2020 JFA Qualifier announced
23 January 2020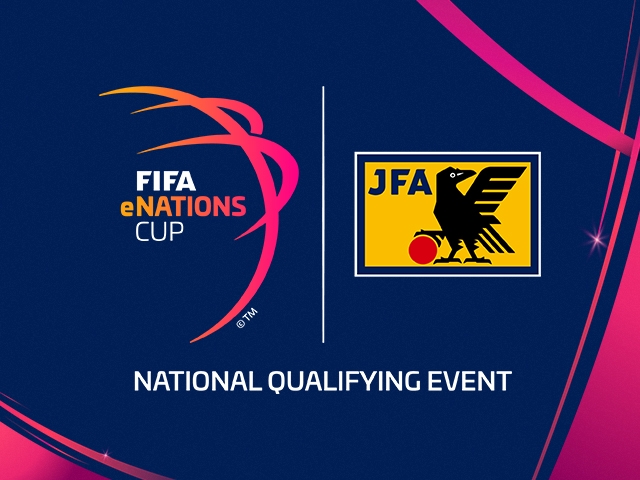 Ahead of this May's "FIFA eNations Cup 2020," where 24 countries will compete for the world title, the Japan Football Association (JFA) announced the details of the Japanese qualifier.
FIFA eNations Cup 2020 JFA Qualifier
Host
JFA
Date
Sunday 8 March 2020
Venue
e-sports SQUARE AKIHABARA (Chiyoda, Tokyo)
Game title to be used
FIFA 20
Competition Format
PlayStation®4 Division/Xbox One Division: 1 vs 1
Participating Players
8 players to be announced in late February
*The inaugural FIFA eNations Cup was held last year where 20 countries competed for the title. Japan will make its first appearance this year.
JFA has created an official eFootball Twitter account
We will send out variety of information related to eFootball, including updates of the eFootball Japan National Team.
@jfa_esoccer