NEWS
Who will prevail in the battle for the top positions in the early round? - Prince Takamado Trophy JFA U-18 Football Premier League 2022
20 May 2022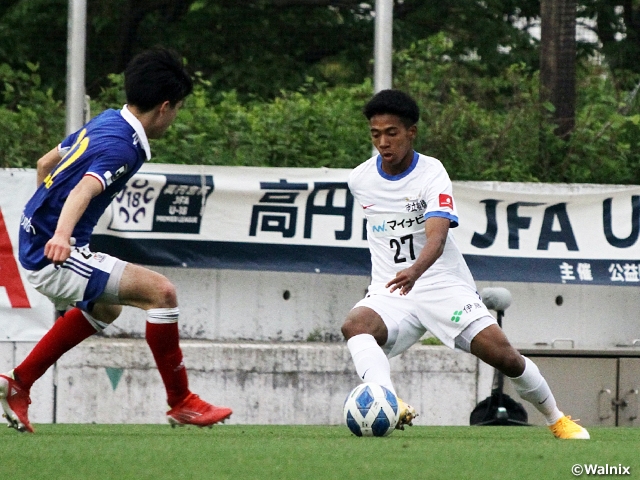 The eighth sec. of the Prince Takamado Trophy JFA U-18 Football Premier League 2022 will take place on Saturday 21 and Sunday 22 May.
EAST
In the EAST, Kawasaki Frontale U-18 (Kanagawa), who are at the top of the table, continue to gain momentum. Last week, their match against Maebashi Ikuei High School (Gunma) was closely contended, but GOKITA Kishin (#9) scored the winner in the 69th minute to extend their winning streak to four and to remain undefeated. This week they will face Funabashi Municipal High School (Chiba), who will be playing their first match since the sixth sec. in which they suffered a 0-7 loss against Yokohama F.Marinos Youth (Kanagawa). With their seventh sec. being postponed, we will see how Funabashi Municipal have recouped over the last two weeks.
Yokohama FM moved up to second place after winning last week's top-of-the-table clash with FC Tokyo U-18 (Tokyo). Their offensive power is particularly noteworthy, as they lead the league with 26 goals so far, which is seven more than the next best team, FC Tokyo. They will welcome sixth place Omiya Ardija U18 (Saitama) to their home field this week. The Omiya side has struggled early the season, as they dropped three out of the four fixtures, but managed to bounce back in their most recent three, as they won two and drawn one. They will be aiming to take a point away from Yokohama FM, who are in good form, to move up the table.
FC Tokyo, who have dropped to third place, will play away to Kashiwa Reysol U-18 (Chiba). In their previous match against Yokohama FM, they lost for the first time in five matches after conceding four goals. Their key to victory will depend on whether they can stabilise their defence. Kashiwa, on the other hand, have had three of their matches postponed and continue to have a difficult campaign, winning one and losing three of their four matches. With this being their first league match in two weeks, the players must be fired up as they face another J-Club youth team.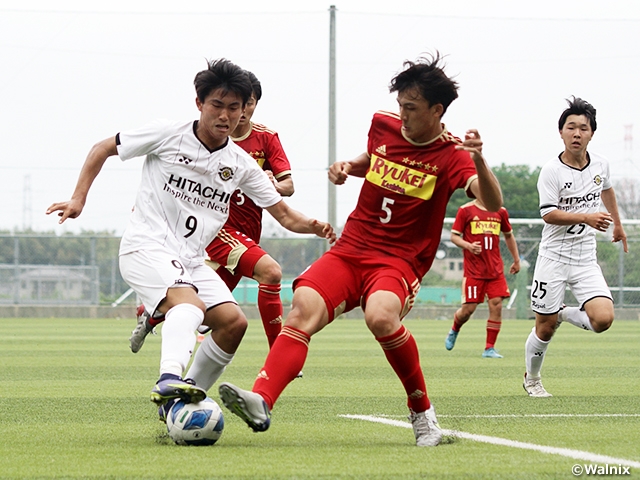 Other matches are scheduled between Yokohama FC Youth (Kanagawa) and Maebashi Ikuei, Kiryu Daiichi High School (Gunma) and Aomori Yamada High School (Aomori), Ryutsu Keizai University Kashiwa High School (Chiba) and JFA Academy Fukushima U-18 (Shizuoka).
WEST
Shizuoka Gakuen High School (Shizuoka) have regained the top spot in the WEST, albeit provisionally. Last week, they defeated Cerezo Osaka U-18 (Osaka) 3-1 to win their second straight match. In both matches they scored three goals, showing that their attackers are in good form. This week, they will face another high school side, Higashi Fukuoka High School (Fukuoka), who are in ninth place. Higashi Fukuoka also picked up a win against Riseisha High School (Osaka) last week, which was their first win since the season opener, and will be looking to get back-to-back wins from a fellow high school team.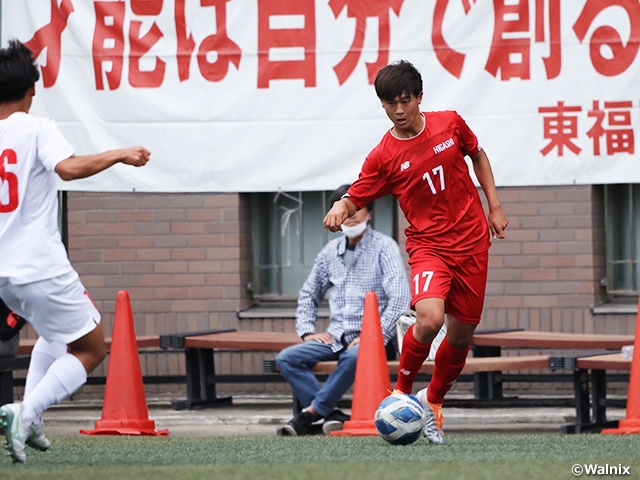 Sagan Tosu U-18 (Saga), who dropped to second place after their previous match was postponed, will face Gamba Osaka Youth (Osaka). With a defence that boasts a league-low three conceded goals, they will be looking to get back into their winning ways to regain the top spot. In contrast, the Osaka side has lost all three of their matches. They will be looking to build on their aggressive team style and find a way to take a point from the in-form Tosu side to move up the table.
The defending WEST champions, Sanfrecce Hiroshima FC Youth (Hiroshima), have been struggling mightily, sitting in 11th place with one draw and five defeats from six matches. Although they have scored one goal in every match, they have lacked consistency in defence and have not won a single game. This week, they will face Nagoya Grampus U-18 (Aichi), who are in fifth place with nine points despite having played only four matches. Nagoya has had two consecutive postponements, and this is their first league match in a while. They are still within striking distance of the title and will be fighting for a win against Hiroshima. It will be interesting to see whether Hiroshima can get their first win of the season, or if Nagoya can take home three points to propel their bid for the title, in this match between two of the J-youth powerhouses.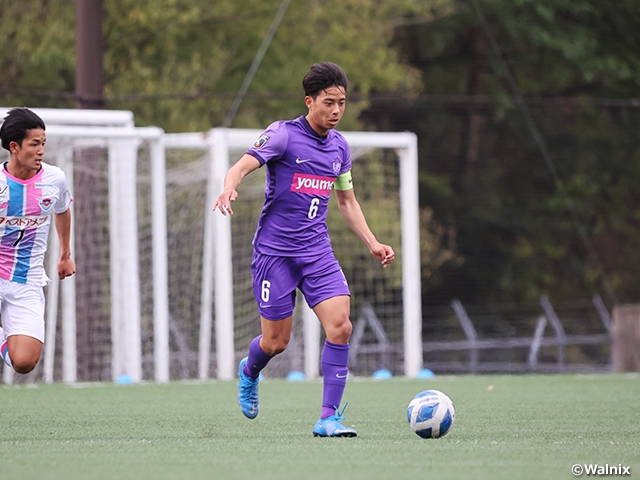 Other matches are scheduled between Riseisha and Jubilo Iwata U-18 (Shizuoka), Vissel Kobe U-18 (Hyogo) and Shimizu S-Pulse Youth (Shizuoka), while the match between Ozu High School (Kumamoto) and C. Osaka has been postponed.
%E2%9A%BD️ 今週末開催 %E2%9A%BD️#高円宮U18 プレミアリーグ 2022%F0%9F%8F%86

%F0%9F%93%BA放送・配信対象試合%F0%9F%93%B1

%E2%98%91 @jsports_soccer#柏 vs #FC東京 #川崎F vs #市立船橋

%E2%98%91 @sportsbull_jp#桐生第一 vs #青森山田

詳細はこちらから%F0%9F%94%97https://t.co/oAPnT9juTR#高校サッカー pic.twitter.com/r3KeHQbSvF

— 高円宮杯 JFA U-18サッカープレミアリーグ (@jfa_u18) May 20, 2022
Prince Takamado Trophy JFA U-18 Football Premier League 2022
League Duration: Sat. 2 April - Sun. 4 December 2022