NEWS
JFA 26th Japan Futsal Championship to kick-off on Friday 19 February to determine the #1 Futsal Club in Japan
18 February 2021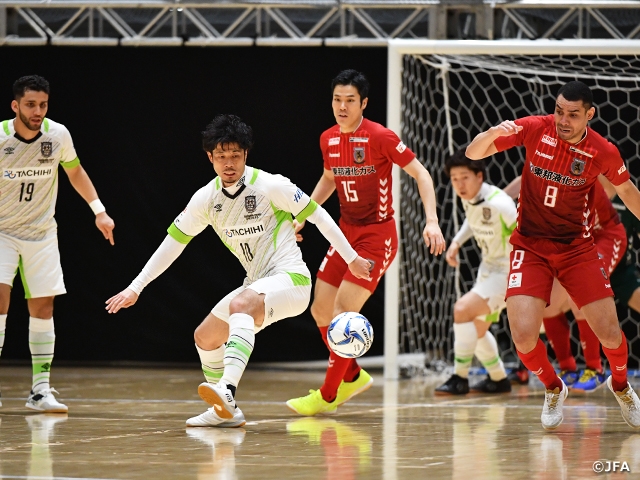 The JFA 26th Japan Futsal Championship will kick-off on Friday 19 February. Many regional tournaments were cancelled this year due to the effects of COVID-19, but the national competition will take place this year, as 18 clubs from the F.League and 14 clubs representing nine regional FAs will compete for the national title. The tournament will be played in a knockout format to determine the number one futsal team in Japan.
After seeing last year's championship being cancelled due to the effect of COVID-19, the 26th edition of the Japan Futsal Championship will take place at three venues, first three rounds at Mie, fourth and quarterfinals at Mie and Tokyo, and the semi-finals and final at Shizuoka.
Six clubs from the second division of the F.League and the 14 regional representatives will compete in the first three rounds. Among the 20 cubs, Toruela Kashiwa (F2/Chiba) is a club to keep an eye on, after winning the second division of the F.League in dominating fashion. Led by coach OKAYAMA Kosuke, who won the 21st championship with Pescadola Machida, the Kashiwa side consists former members of the Japan Futsal National Team, such as SHIRAKATA Hidekazu and NAKAMURA Yusuke, loaded with great talents. In the first round, Kashiwa will face Nagoya Oceans Satellite (Tokai1/Aichi), a subordinate team of F.League's undisputed champion Nagoya Oceans (F1/Aichi). The Aichi side consists many young talents who has the potential to become the next super star of the F.League.
Ritsumeikan University intramural club All.1 (Kansai2/Shiga) is the only collegiate club participating in this year's championship. They will face Nagaoka Billboard FC (Hokushinetsu/Niigata), who has been showing great success at the academy level.
First division clubs of the F.League will enter the tournament from the fourth round. The defending champion and this season's league and league cup champion, Nagoya Oceans, will seek for their second triple crown in three years. Shonan Bellmare (F1/Kanagawa) had great success against Nagoya this season, as they won and drew their two matches at the league. Fugador Sumida (F1/Tokyo) will try to send off their coach on a high note, as coach SUGA Takehiro is set to leave the club after the season. Tachikawa-Fuchu Athletic FC (F1/Tokyo) is also highly motivated, as their veteran players and former members of the Japan Futsal National Team, WATANABE Tomoaki and TANAKA Toshinori will be retiring after this season. Each club has their own reason to win this championship, and to finish off the season on a high note.
Intriguing fixtures and high-level competitions await at the JFA 26th Japan Futsal Championship. Please stay tuned for the heated action on the futsal courts.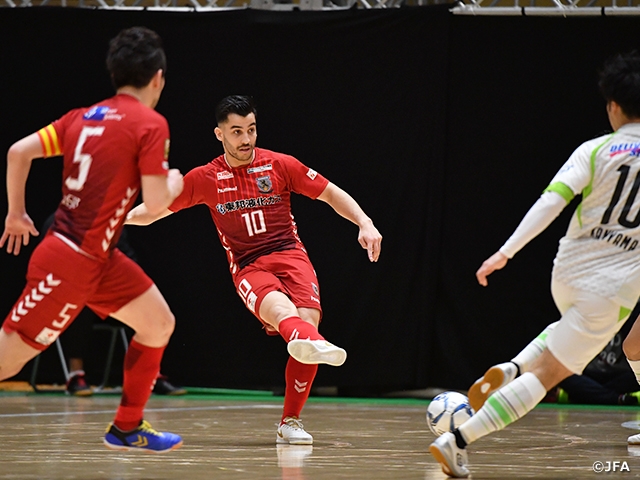 JFA 26th Japan Futsal Championship
Tournament duration: Fri. 19 February – Sun. 7 March
Venue: Mie Prefectural Sun Arena (Mie), Komazawa Olympic Park General Sports Ground (Tokyo), Hamamatsu Arena (Shizuoka)