NEWS
FC Tokyo, Kashiwa, and Urawa seek for back to back wins at Prince Takamado Trophy JFA U-18 Football Premier League 2020 Kanto
10 September 2020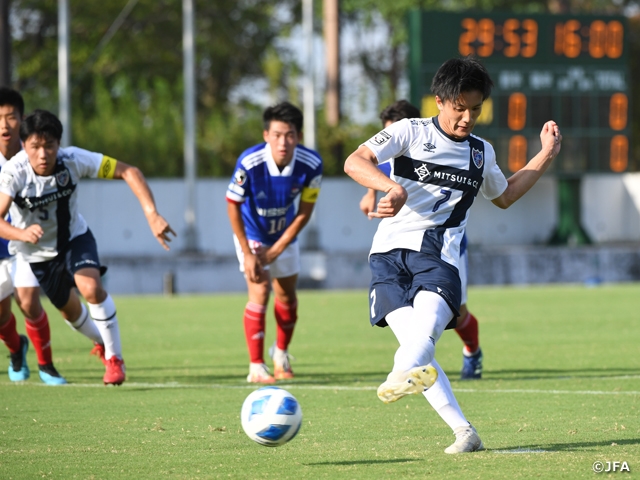 The second sec. of the Prince Takamado Trophy JFA U-18 Football Premier League 2020 Kanto will take place on Saturday 12 and Sunday 13 September.
FC Tokyo U-18 (Tokyo) is lined to face Omiya Ardija U18 (Saitama). After making their return to the Premier League, FC Tokyo has started off the season with a victory thanks to the PK converted by UMEHARA Kakeru (#7). The Tokyo side consists talented players such as SUMI Koshiro (#10), TOKIWA Kyota (#5), and NOZAWA Reon (#19), who have all made their J3 debut with the FC Tokyo U-23 side last season. Their opponent Omiya lost a close match in their season opener, and they will certainly be entering the match with high motivation to earn their first win of the season.
After making their Premier League debut last week, Yokohama FC Youth (Kanagawa) will face Funabashi Municipal High School (Chiba) at home this week. With the help of the fine saves made by their GK FUKAMIYA Masanori (#1), the Yokohama side earned their first point in a scoreless draw against Ryutsu Keizai University Kashiwa High School (Chiba) last week. The team will seek to earn their first victory against one of the Premier League powerhouses, Funabashi Municipal High School.
Ryutsu Keizai University Kashiwa High School and Kashiwa Reysol U-18 (Chiba) will clash head to head in the "Chiba Derby." Despite firing 14 shots, Ryutsu Kashiwa was kept scoreless in their first match, giving them extra incentives to score goals in this week's matchup against the Reysols.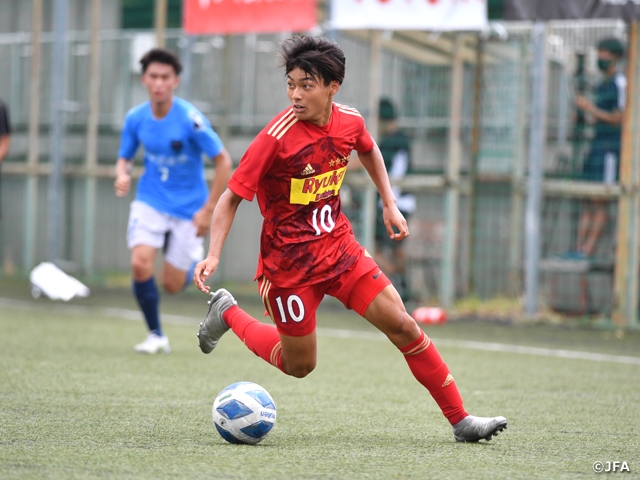 Yokohama F. Marinos Youth (Kanagawa) is scheduled to square off against Urawa Red Diamonds Youth (Saitama). Following their scoreless loss against FC Tokyo, the team will seek to bounce back with a victory, as coach TSUTSUI Noriaki mentioned, "Same with our top team, we will be emphasising on our offence.
With players like YAMADA Nao (#21), MORI Kaito (#8), and HORII Mahiro (#9) returning from last year's campaign, where the team finished in third place, Urawa will seek to win back to back victories to start the new season. It will be interesting to see how Yokohama FM, who has made their first return to the Premier League in three years, will play against the mighty Urawa side who have both the talent and experience.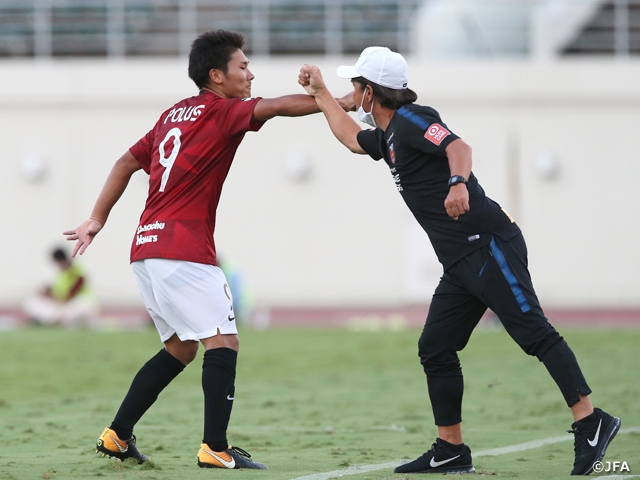 Prince Takamado Trophy JFA U-18 Football Premier League 2020 Kanto
League duration: Sat. 5 September - Sun. 6 December 2020

For more information
Prince Takamado Trophy JFA U-18 Football Premier League official Twitter account (external link)