NEWS
"Football will not be an attractive sport without respect" Interview with Chair YAMAGISHI Sachiko of JFA Respect and Fairplay Committee and J.League Executive Director SAEKI Yuriko Vol.2
10 September 2020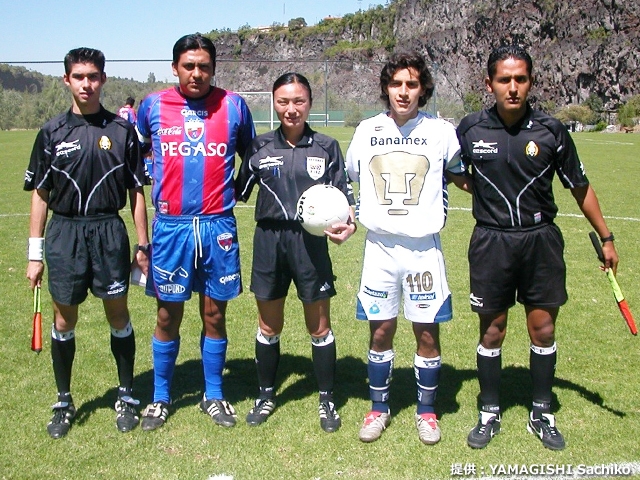 JFA has held the "Respect Fair-play Days 2020" from Saturday 5 to Monday 14 September. During this period, JFA worked with J.League, various other federations, and regional/prefectural FAs to deliver the "Respect/Fair-play oath" and post banners at various matches, while the Respect Symposium was held online on Saturday 5 September.
Through these events, JFA is taking a stand against any form of discrimination and violence in sports, while promoting the spirit of respect (to take care of others) and fair-play.
Here we will share the interview conducted with Chair YAMAGISHI Sachiko of the JFA Respect and Fairplay Committee and J.League Executive Director Ms. SAEKI Yuriko who is also a member of the JFA Women's Committee.
Interviewed online on 14 August 2020
――Throughout your football career, did you have an incident where you felt respected?
YAMAGISHI I spent a year refereeing in Mexico, where people were customed to drinking water out of small plastic bags and throwing away the bags on the pitch, which was a shocking scene for me at first. One day, a Japanese team came to play a match and my friend who was referee in charge of the match came to tell me, "Sachiko, the Japanese players are awesome. They cleaned-up all the trash thrown away by the opposing team and threw it into the garbage can before leaving the pitch. They even came to thank us after the match." People who did not have any special feelings towards the ongoing situation were deeply moved by the act, and it was a moment where I felt proud to be Japanese. I was also proud of the Japanese people who took such action while traveling abroad.
SAEKI Many local clubs at the development category are forced to play in official matches with barely enough number of players. Sometimes players lack match-fitness and sustain injuries after the team has already used up their substitutions. In many of those situations, coaches of the opposing side would gather their players and ask the players what they want to do. As the team's consensus, the match would resume with equal number of players on the pitch. Instead of taking advantage of the opponent's unfortunate situation, they would much rather play under equal terms. It is the coaches' responsibility to guide the players towards the right direction, and that is where I saw the spirit of respect.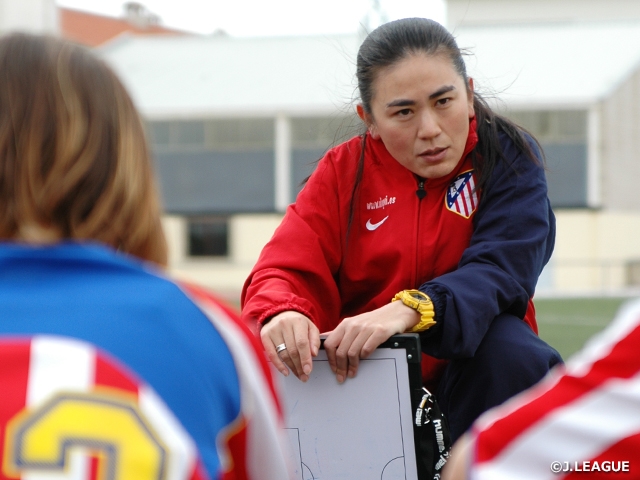 ――Japanese teams in the women's category are often awarded with the fair-play award. From the perspective of two individuals who are thriving at the international stage, what do you think is the reason behind this?
YAMAGISHI They are dedicated to the team rules and have the tendency to work extremely hard. That aspect is nurtured during primary school, where cooperativeness is valued and following school rules are prioritised in the Japanese culture. It is difficult for them to display such behaviour only while attending the national team, so it must be a result of their daily efforts.
SAEKI Not limited to the national team, but Japanese clubs attending international tournaments are often seen awarded with the fair-play award. As Ms. Yamagishi mentioned, it is not like they are making special efforts for it, but rather a result of their daily routines. Cleaning the locker room following matches is one thing, but I believe that they will continue the traditions of conditioning the training field after practice, and bowing towards the training facility, friends, referees, and parents to show their gratitude.
――Why do you think respect is so important in football?
YAMAGISHI Without an opponent, a match cannot be played, and football is a contact sport, so a match may turn into a big fight without the players obeying the rules. That is why I believe respect is an essential part of the sport. It is not written in the rule books that you must stop the play when somebody is down with an injury, but we see players take the initiative to stop the play in such situation. Without the consideration one another, football will not be an attractive sport.
SAEKI Unfortunately, in Europe, football has created a culture of hatred, hostile sentiments, and radical beliefs. There must have been an aspect of football that created such negativity, and it is a path we must not follow. It is an aspect we must change in order to make football a sport that everyone can truly rely on. Because our daily routines and behaviours are what constitutes our culture, we must not make light of the world respect and have to think how football should be portrayed in our society.
――How can JFA and J.League collaborate to spread the importance of respect?
YAMAGISHI JFA has already worked with J.League to host integrity seminars. J.League is the symbol of Japanese football and it attracts the interest of many people. Children are always trying to mimic the players' performance on the pitch, and it means a lot that the players are aware of that. The value of football can be raised even higher if the top players can become role models and make the spectators think, "Watching football gives me the energy and motivation to give my best efforts from tomorrow."
SAEKI I have not been with the J.League long enough to speak about detailed plans yet, but I think it is important that we do not categorise JFA and J.League as separate organisations. We are both part of the same football family, so we must discuss about respect, hold events and seminars together, and learn from these events to improve each other.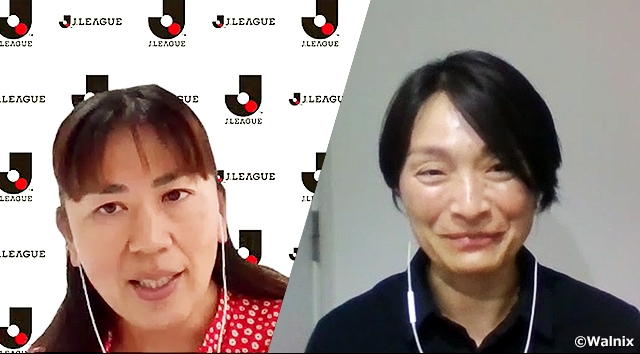 Profile
YAMAGISHI Sachiko
Date of birth: 21 October 1973
Place of birth: Chiba
Joined the school's football club while attending junior college and earned her referee licence during her first year. As she made her way up the category, she became the second women to acquire the Class 1 Referee's Qualification in 2009. She has been nominated as FIFA International Women's Referee since 2003, served as the main referee in various international tournaments, and appointed to serve the FIFA Women's World Cup 2015™. Since 2010, she was named as the AFC Women's Referee of the Year, four years in a row. After retiring as a referee in 2015, she has been involved in referee development as a Class-S Referee Instructor. Starting this year, she has been appointed as the Chair of JFA Respect and Fairplay Committee.
SAEKI Yuriko
Date of birth: 6 October 1973
Place of birth: Fukuoka
At age 18, she moved to Spain with her family, where she played at a local football club. In 1994, she started coaching at Los Yebenes (U-12), followed by other clubs including Real Madrid Football School (U-14). Obtained the NIVEL III licence (equivalent to JFA S-Licence) in 2003. Served as the coach and associate development director for Atletico Madrid C in 2006, followed by her tenure at Villarreal CF, where she worked for the player development department, youth A coaching staff, and women's team coach. Starting this year, she has been appointed to the JFA Women's Committee and J.League board executive director.