NEWS
El Salvador National Team arrives in Japan ahead of the KIRIN CHALLENGE CUP 2019 (6/9 @Hitomebore Stadium Miyagi)
07 June 2019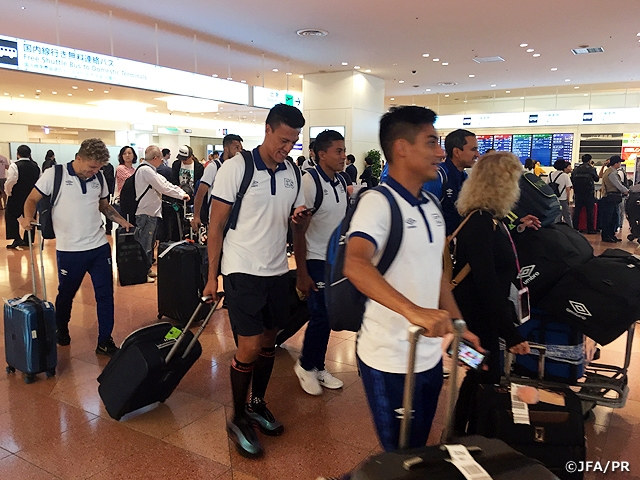 Ahead of the KIRIN CHALLENGE CUP 2019 match against the SAMURAI BLUE (Japan National Team), scheduled on Sunday 9 June at Hitomebore Stadium Miyagi, the El Salvador National Team arrived in Japan on Thursday 6.
After arriving at the airport, the team made their way to their hotel to get rested from the long travel to Japan.
The KIRIN CHALLENGE CUP 2019 match between the SAMURAI BLUE (Japan National Team) and the El Salvador National Team will kick-off at 19:00 on Sunday 9.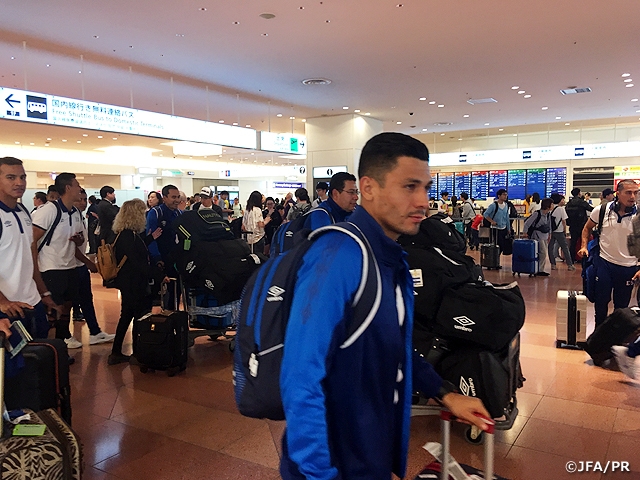 Coach and Player's Comments
Carlos de los COBOS, Coach
The Japan National Team has many players who plays in the top leagues in Europe, and their players consists with great speed and fighting spirit. I also have the impression that their players are very positive minded, and they never give up in a match. It means a lot for us to hold this friendly match against a quality team like Japan. The match gives our young players a great opportunity to test their strengths. Following this match, the Japan National Team will enter Copa America, while we enter the CONCACAF Gold Cup, so we hope to make it a positive experience for both teams. We hope many fans of Japan will come to our match and enjoy the spectacular plays at the stadium.
Henry HERNANDEZ
This international friendly match will give us the opportunity to face the Japanese side, who are one of the best teams in the world. With this being the first match played between the two nations, I am very honoured to be a part of this match. Japan is capable of playing a dynamic style of football, so I am sure it will be a difficult match for us, but we hope to display a good performance to showcase our style of football. We hope the football fans of Japan will cheer on both teams to enjoy this big event. Of course, we are hoping to win the match.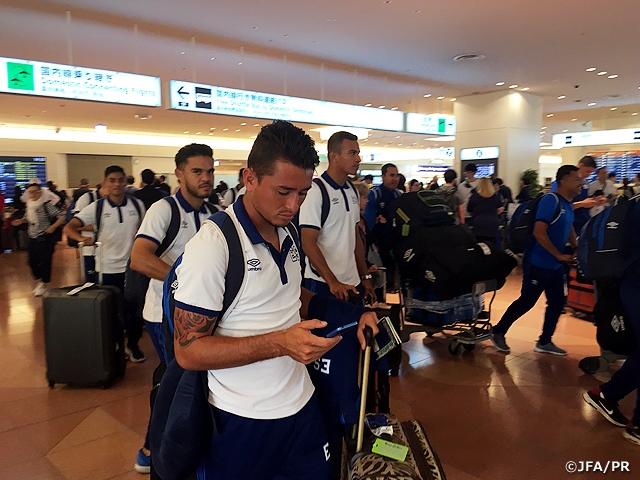 SAMURAI BLUE (Japan National Team) vs El Salvador National Team
Match Date: Sun. 9 June 2019 Kick-off 19:00
Venue: Hitomebore Stadium Miyagi, Miyagi