NEWS
Futsal Japan National Team Candidates Training Camp Report(26 April)
28 April 2014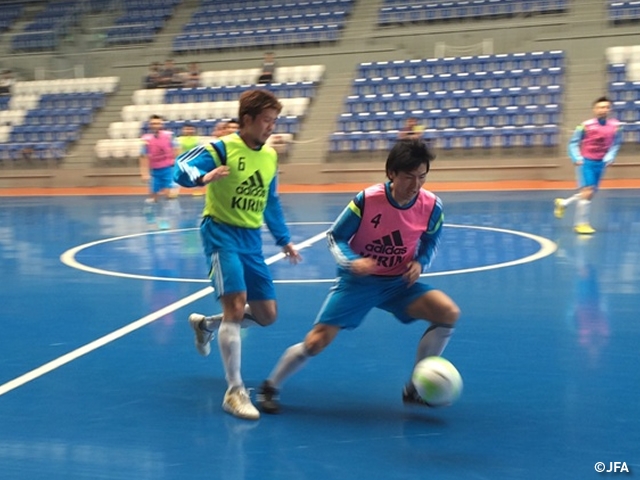 On the last day of the training camp which started on 16th, we had an intrasquad match by dividing the team into two.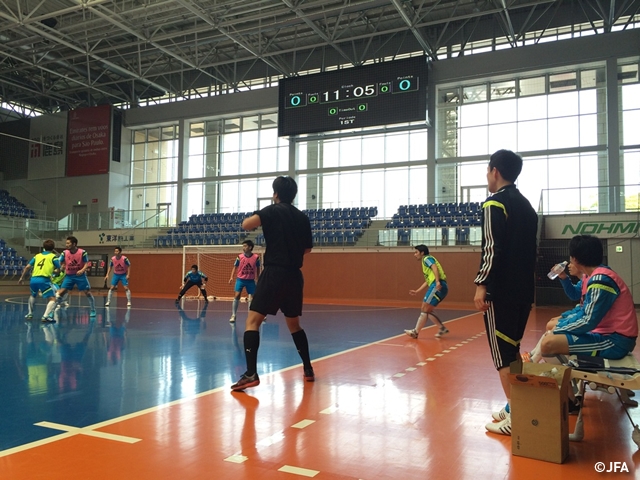 In order for players to brace themselves and to play in situation similar to actual matches, we arranged a referee and prepared an electric scoreboard. The first half was finished 0-0, and both teams got two scores in the second half and the match ended in a 2-2 draw.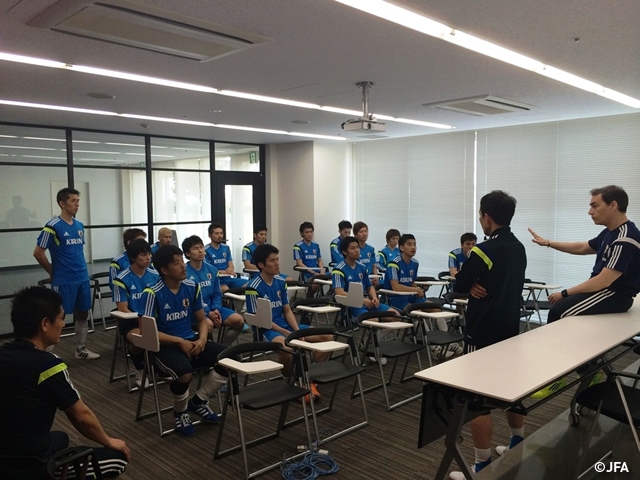 After the intrasquad match, the head coach Miguel Rodrigo called all members together at a meeting room. He told them to enjoy AFC Championship, which is the big stage for them, and finished the camp.
AFC Championship, which will decide Japan National Team's first successive championships, will open on 30th April.
Comments From Players
TAKITA Manabu(Pescadola Machida)
I was able to spend very satisfying time during the expedition to Spain and the training camp in Nagoya. We are done with preparation now. I'm sure that we can have a winning streak in the tournament. By spending long time with teammates, I was able to have a lot of communication with them. Since not every member can go to the main match, I will do my best so that I will not waste the time that we spent as one group. As a representative player of Japan, I will play the game with pride and courage.
HOSHI Syota(Bardral URAYASU)
We finished the schedule without having anyone injured. We were able to encourage each other and be strict to ourselves and to others at the same time. We were also able to reconcile our opinions and try to improve as a team. The fact that we were able to work together for the same cause without making a compromise will give us confidence. I think at AFC Championship, we need to show our pride as a previous champion, a strong will to win the title again, and confidence that we gained through the training. We would like to do our best as one during each match.
Schedule
| | |
| --- | --- |
| Date | Event |
| 4/16〜26 | Training Camp(Nagoya) |
| 4/28〜5/11 | AFC Futsal Championship Vietnam 2014(Ho Chi Minh) |