NEWS
F.C.Tokyo's NAKAJIMA Shoya saying "Just have fun" to players at Vermont Cup 25th All Japan U-12 Futsal Championship
14 August 2015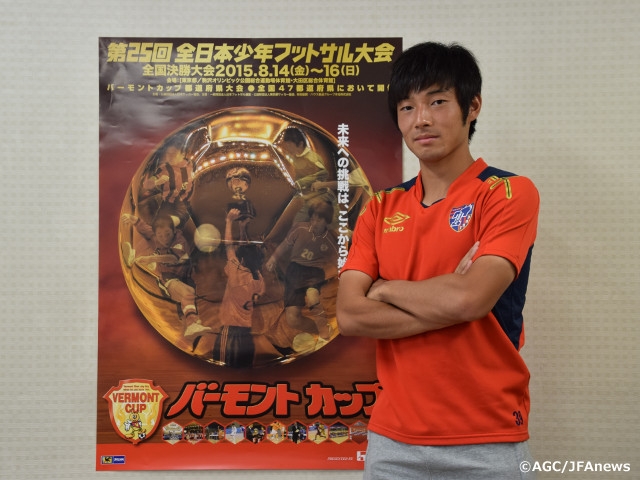 The Vermont Cup 25th All Japan U-12 Futsal Championship will get underway on Friday 14 August. This article has NAKAJIMA Shoya of F.C.Tokyo and U-22 Japan National Team speaking to participating players including about his own Vermont Cup memory.
Supported by Tokyo Football Club Co., Ltd.
Player Interview: NAKAJIMA Shoya (F.C.Tokyo)
- You played in the 16th tournament. Please talk about what you remember from the experience.
Nakajima: We lost in the final. I think the score was 5-2. We had never won any national tournament, so we really wanted to win, but we just fell one win short. We were very disappointed.
- Back then you were playing with a football club. Didn't you have any difficulty in playing futsal?
Nakajima: As a matter of fact, there was a futsal court near my home and I used to take playing lessons there. Back then I had football practice only on Saturdays and Sundays, so I often played futsal on weekdays. So I didn't have any difficulty and I just enjoyed playing.
But the team we played against in the Vermont Cup final were the one who always practice futsal as a team. They were well-used to futsal and played a very defensive style. The match was very difficult for us and we didn't know what to do because we had never played against a team like that.
- Your team didn't win the championship but you were selected as the best player.
Nakajima: I remember that. I was happy. They just let me play however I wanted to play. (Laughing)
- I think there are many players participating in this tournament who usually play football. Do you have any message to them?
Nakajima: Futsal has many aspects that can make you a better football player. For example, the smaller court makes it easier for your opponents to defend. So how you receive the ball is the key. You have to be creative like make a fake first to go to the other direction and receive the ball. Those things will come handy in football, too.
Futsal has the smaller goal, too, right? You also need to be creative to put the ball into that smaller goal. You may want to put it through between the defender's legs or make it float. You can learn plays like that, too.
The other thing is just to practice with the ball as much as you can. That's the only way to get better. That's how I have thought. In that regard, futsal was important for me.
- As a football player, do you have any occasions when you feel futsal experience worked for you?
Nakajima: I do feel that when I control the ball. I learned how to control the ball with a sole by playing futsal. In futsal, you have to play in a smaller area, so you need to make sure to control the ball with a sole. That experience helps me even today.
- To wrap this up, could you give a message to all the players participating in this tournament?
Nakajima: Just have fun! That's all I want to say. Winning is important and winning the championship is important, too. But I don't want kids to play football and futsal with a worrying look when they are still in elementary school. I want them simply to want to get better and enjoy playing just as kids are supposed to. By doing that and being able to win the championship, that will be great for you.
By going through this tournament, you will certainly be able to learn something for your future football career. So enjoy doing your best!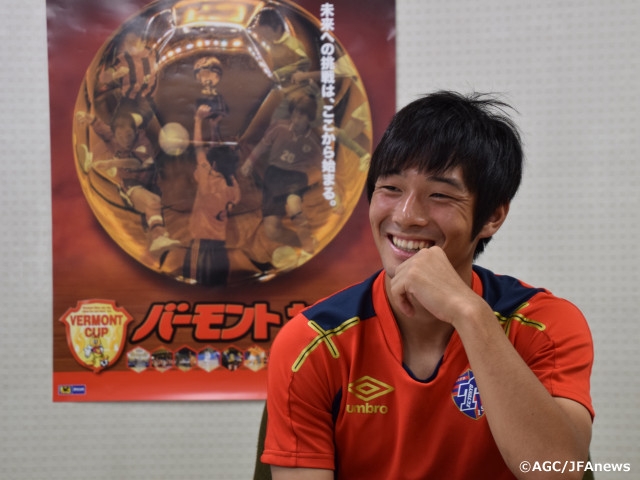 Vermont Cup All Japan U-12 Futsal Championship
Fri. 14 August - Sun. 16 August
Tokyo/Komazawa Olympic Park Gymnasium、Ota-City General Gymnasium
More information