NEWS
Review of previous championship prior to start of 24th All Japan University Women's Football Championship on 26 December
17 December 2015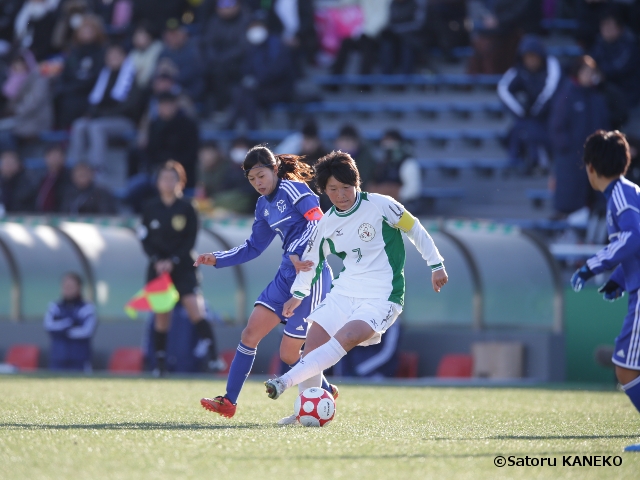 The 24th All Japan University Women's Football Championship, also known as "Inkare: intercollege", will start on Saturday 26 December. The 24 teams, which survived each regional qualifier, will play in the knockout tournament, aiming to become the strongest among all the university women's teams.
This article will take a look back at the previous championship prior to the coming one.
The 23rd Championship started on 7 January 2015. Up until the quarterfinals, the matches were held in the Miki Sogo Bosai Park Athletic Stadium in Hyogo. The newcomer Kokushikan University beat Waseda University, who were one of the representatives of Kanto, showing their abilities as a dark-horse team. There were many exciting matches in the knockout stage.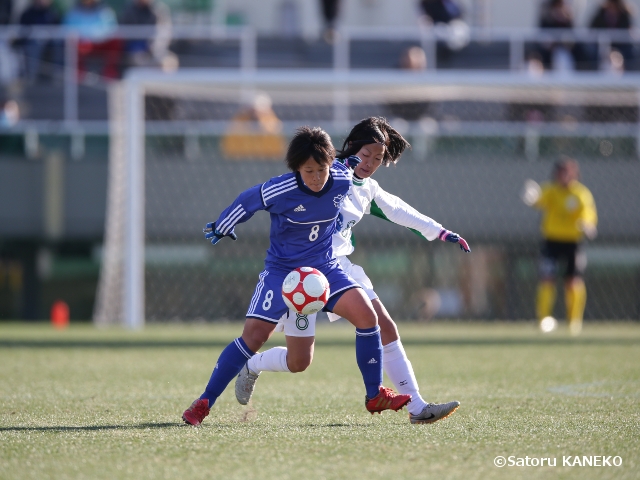 The semi-finals were held in the Ajinomoto Field Nishigaoka in Tokyo. Osaka University of Health and Sport Sciences won against Musashigaoka College 4-1, who had appeared on course to win the championship for the first time.
Nippon Sport Science University, who hold the records of the most wins in the tournament, met Kibi International University, who aimed to become back-to-back champions. Nippon Sport Science University won the game 1-0.
The final was between Nippon Sport Science University and Osaka University of Health and Sport Sciences, both of whom participated in the 23rd Tournament. The game went backwards and forwards in an intense atmosphere surrounded by a crowd of 3555, which was larger than that of the 22nd Tournament.
Neither of the teams struck a goal both in the first and the second half, and the match remained scoreless through extra time. The match went to penalties. The stadium fell utterly silent, while four kickers from Nippon Sport Science University succeeded in shots to claim the title. The team became the champions once again after one-year break.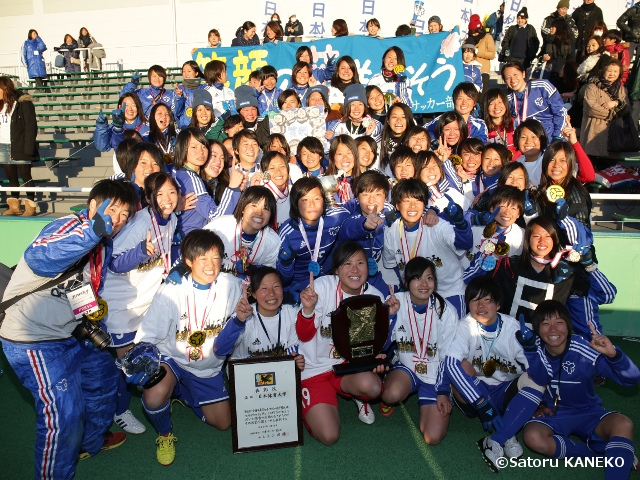 Who will win the 24th All Japan University Women's Football Championship?
Flash match reports of the championship will be tweeted on the official Japan University Women Football Association account (@_juwfa).
The latest information will be also posted on Facebook and Instagram (@_juwfa).
Official website (Japanese version only)
All Japan University Women's Football Championship
2015-12-26 (Sat.) - 2016-1-17 (Sun.)
More information