NEWS
Interview with HASHIMOTO Kento ahead of the kick-off of Prince Takamado Trophy JFA 33rd U-15 Japan Football Championship
09 December 2021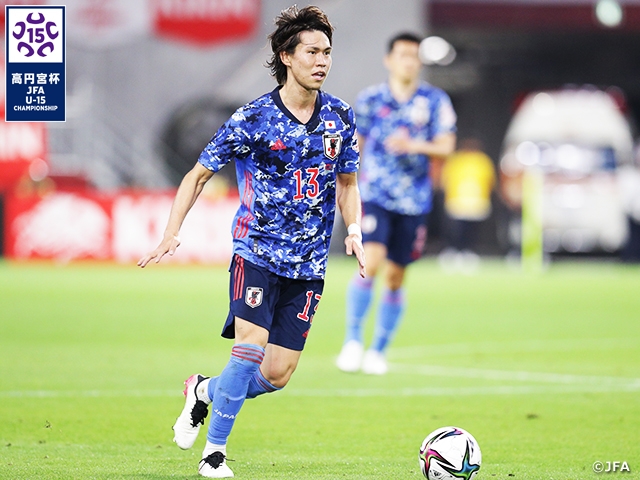 The Prince Takamado Trophy JFA 33rd U-15 Japan Football Championship is set to kick-off on Saturday 11 December.
32 teams selected from nine regions will compete in a knockout style tournament in which the final is set to be played at Ajinomoto Field Nishigaoka on Monday 27 December. The tournament is open to J.League academies, club teams, and junior high school teams, setting up the stage to determine the national champions of the U-15 category.
This tournament has produced many players who played for the SAMURAI BLUE (Japan National Team) in the past. Teams from the Kanto and Kansai regions have dominated the tournament in the past, but teams from other regions have made remarkable progress in recent years, including Zweigen Kanazawa U-15, who finished as the runners-up in the 30th tournament, and Sagan Tosu U-15, who is the defending champions that also the 29th tournament. Stay tuned to find out which team will be crowned as champions in this year's tournament.
Interview
Here we will introduce the interview conducted with HASHIMOTO Kento (FC Rostov/Russia), who has won the 20th tournament in 2008 as a member of FC Tokyo U-15 Fukagawa, in which he shared his memories of the tournament and his time in junior high school.
○This interview was conducted online on 2 November 2021
――What is your impression of this tournament?
HASHIMOTO It is a national competition in which all teams of this age group, including J.League academies, club teams, and junior high school teams, can participate, making it a true competition to determine the national champions of this age group. I remember when we played against the junior high school teams and club teams, we played with the feeling that we cannot afford to lose against them as a J.League academy team.
It was also my first national tournament, so it was fun to play against players that I wouldn't normally be able to play against in our league. We played against Leone Yamaguchi U-15 (currently known as Renofa Yamaguchi FC) in the semi-finals, and among them was HARAKAWA Riki (currently plays for Cerezo Osaka). There were well known players from each region, and it was even more exciting to play against them.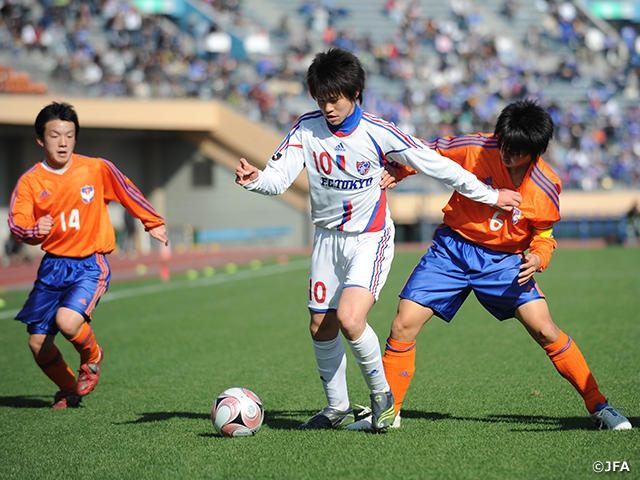 ――You led your team to win their first title, but what were the strengths of your team?
HASHIMOTO We played tenaciously. We ran a lot in our trainings and our approach to the game was to play hard, rather than play well. We played our hearts out every time.
――Tenacious is not the word that comes to mind when thinking of a J.League academy team.
HASHIMOTO I am very grateful that I was able to train myself mentally during that age. Of course, technique is important, but I have the impression that if a player cannot compete at the junior high school level, that player will not be able to compete as a professional. I think it is because of my junior high school years that I am now able to have the perseverance to overcome any adversity.
――What else did you learn during the three years in junior high school?
HASHIMOTO I think it was a time period that built my foundation as a person and nurtured my humanity. Without those three years, I wouldn't be where I am today. I was an injury-prone player that was on the verge of not making it to the youth team, but I was able to develop my competitiveness through the fierce competition in my team.
――You are now in your second season in Russia, what are the difficulties of playing abroad?
HASHIMOTO It took me a while to get used to the different culture and language as well as the style of football. The team has an interpreter who can translate between Russian and English, but some of the Russian players do not speak English, so we communicate half in Russian and half in English.
I believe that you need to have a certain personality in order to play overseas. After I made the transfer, I realised that I am a type of player who can easily adapt to new environments. I have gone through a lot, but I was able to face those events as a new challenge, so I have been able to stay positive at all times.
――Please tell us your thoughts on SAMURAI BLUE (Japan National Team).
HASHIMOTO I have a strong desire to participate in the FIFA World Cup. With only a year left before the next World Cup, I am feeling a bit impatient because I am not regularly selected into the squad. However, I feel that if I can't achieve good results at my club, it will be difficult for me to join the national team, so I must focus on the task at hand first. Rather than being depressed about not being selected to the national team, I am focused on strengthening myself for the next year. I'm trying to stay positive, and I'm always thinking about playing for the national team, so I hope that will take shape one day.
――Can you give a message for the players who will be participating in this tournament?
HASHIMOTO This will be the last tournament for the third year players, so try not to leave any regrets. There will always be winners and losers, but if you can leave everything on the pitch, it will become a great memory regardless of the outcome. This will be the last time you play with your current teammates, so I hope that you can all work together as a team and do your best.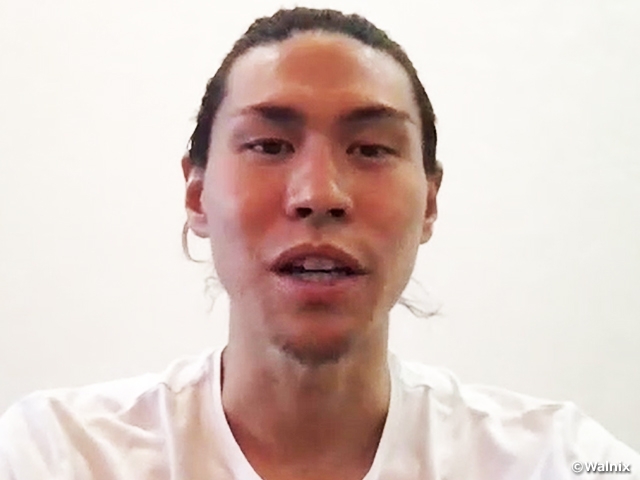 ※The full text of this interview is included in the tournament programme, which can be purchased at the tournament venue.
Prince Takamado Trophy JFA 33rd U-15 Japan Football Championship
Tournament date: Sat. 11 – Mon. 27 December 2021
Venue:
[1st & 2nd Round]
Koei Maebashi Football Center (Gunma), J-GREEN Sakai (Osaka), Ishin Me-Life Stadium (Yamaguchi), Ishin Centennial Memorial Park (Yamaguchi)
[Quarterfinals]
Maebashi Sports Park (Gunma), Gunma Shikishima Soccer & Rugby Field (Gunma)
[Semi-finals & Final]
Ajinomoto Field Nishigaoka (Tokyo)