NEWS
The Empress's Cup JFA 42nd Japan Women's Football Championship to kick-off on Saturday 28 November
26 November 2020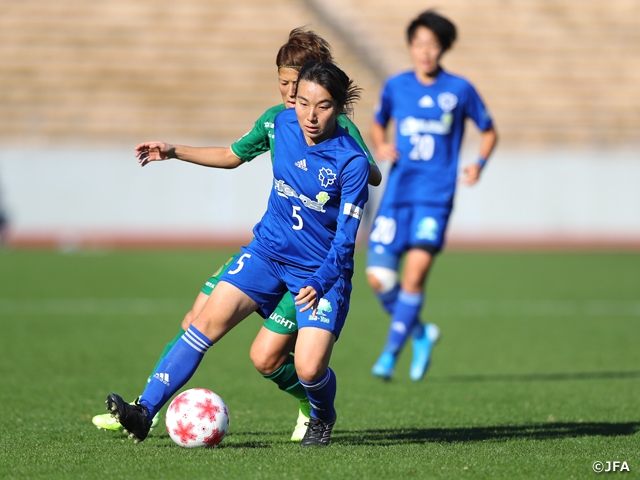 The Empress's Cup JFA 42nd Japan Women's Football Championship will kick-off on Saturday 28 and Sunday 29 November. In the first round, four teams from the second division of the Nadeshiko League will be joined by 28 prefectural representatives who have won through the qualifiers.
Four teams from the second division of the Nadeshiko League, AC Nagano Parceiro Ladies (Nadeshiko2/Nagano), FC Jumonji Ventus (Nadeshiko2/Saitama), Bunnys Kyoto SC (Nadeshiko2/Kyoto), and Nittaidai Fields Yokohama (Nadeshiko2/Kanagawa) will be facing matches they cannot afford to lose, while their opponents, JFA Academy Fukushima (Tokai/Shizuoka), College of Upward Players in Soccer Ladies (Hokushinetsu/Niigata), Gunma FC White Star (Kanto/Gunma), and Niigata University of Health and Welfare (Hokushinetsu / Niigata) will be seeking for their opportunity to cause an upset.
Nippon TV Tokyo Verdy Menina (Kanto/Tokyo) is set to play Veertien Mie Ladies (Tokai/Mie). With their senior team, Nippon TV Tokyo Verdy Beleza (Nadeshiko League1/Tokyo), awaiting at the second round, it gives extra motivation for the Menina side to win through the first round. Two teams separated by the Seto Inland Sea will face each other, as Angeviolet Hiroshima (Chugoku/Hiroshima) and FC Imabari Ladies (Shikoku/Ehime) will go head to head.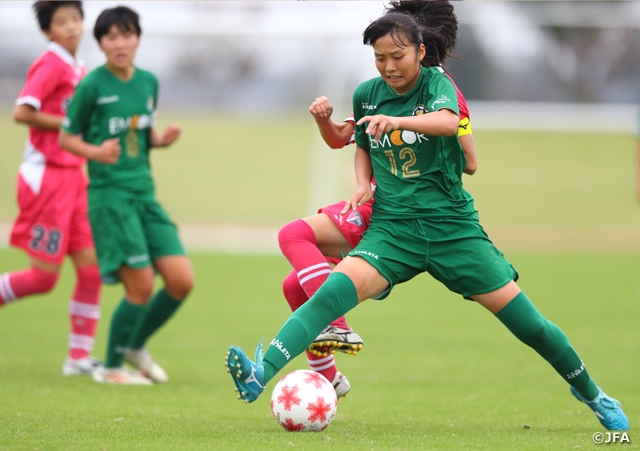 University and Challenge League teams are set to clash in three fixtures, as Waseda University (Kanto/Tokyo) take on Okayama Yunogo Belle (Chugoku/Okayama), University of Tsukuba (Kanto/Ibaraki) to face Shizuoka SSU Asregina (Tokai/Shizuoka), and tournament debutante Ryutsu Keizai University (Kanto/Ibaraki) is scheduled to play Norddea Hokkaido (Hokkaido). With Sapporo University Vista withdrawing from the tournament, Hokkaido Lira Consadole (Hokkaido) will take their place, as they will face last year's dark horse Sakuyo High School (Chugoku/Okayama) in the first round.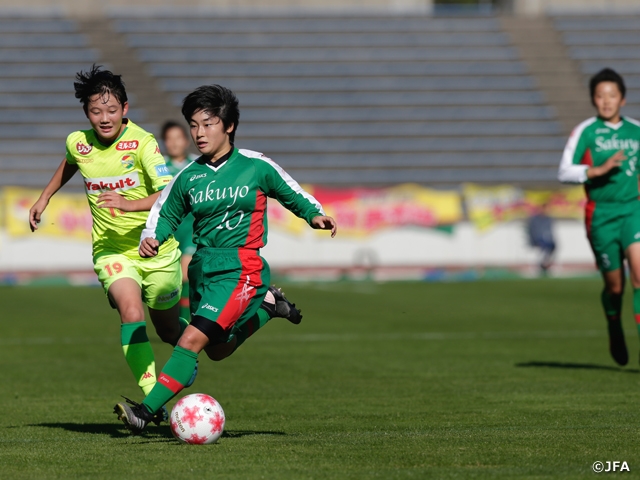 Seven high school teams, including Sakuyo High School, will play in this year's Empress's Cup. Last year's All Japan High School Women's Football Championship winner Fujieda Junshin Senior High School (Tokai/Shizuoka) and the runners-up Kamimura Gakuen High School (Kyushu/Kagoshima) will square off against Kanagawa University (Kanto/Kanagawa) and Speranza Osaka Takatsuki (Kansai/Osaka), respectively. Seiwa Gakuen High School (Tohoku/Miyagi), Daisho Gakuen High School (Kansai/Osaka), and Hinomoto Gakuen High School (Kansai/Hyogo) are scheduled to face Fukuoka J. Anclas (Kyushu/Fukuoka), Zenhoren Ryukyu Deigos (Kyushu/Okinawa), and NGU Loveledge Nagoya (Tokai/Aichi). After being eliminated from the Osaka qualifiers of the All Japan High School Women's Football Championship, the Empress's Cup will officially be the final competition for the seniors of Osaka Gakugei High School (Kansai/Osaka), and they will seek to extend their high school football career when they face Diosa Izumo FC (Chugoku/Shimane).
16 fixtures of the first round will take place at four venues, Seihoku Park Ishinomaki, Moka city Sports Park, Prince Takamado Memorial JFA YUME Field, and Techno-Port Fukui Stadium. Stay tuned to see who advances to the second round and start their journey to the tournament final, which will take place at Sanga Stadium by KYOCERA on Tuesday 29 December.
Empress's Cup JFA 42nd Japan Women's Football Championship
Tournament Duration: Sat. 28 November - Tue. 29 December 2020
【1st Round】Sat. 28 / Sun. 29 November
【2nd Round】Sat. 5 / Sun. 6 December
【3rd Round】Sat. 12 / Sun. 13 December
【Quarterfinals】Sat. 19 / Sun. 20 December
【Semi-Finals】Thu. 24 December
【Final】Tue. 29 December