NEWS
The Emperor's Cup JFA 103rd Japan Football Championship to kick-off on 20 May
15 May 2023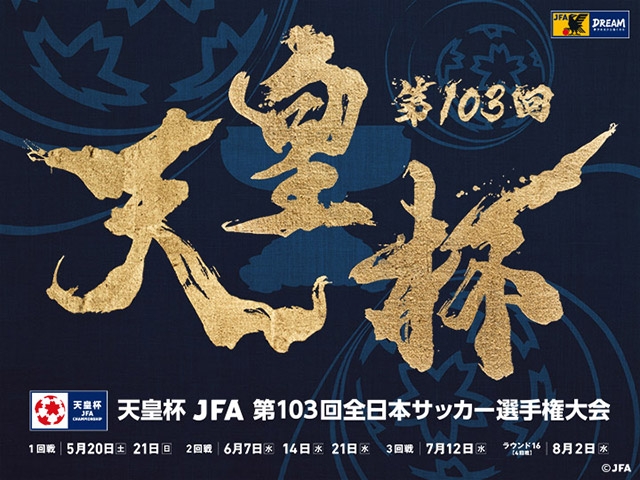 The Emperor's Cup JFA 103rd Japan Football Championship will kick off on Saturday 20 May. Twenty-four first round fixtures will be played over two days in various locations around the country, starting the battle for the top spot in Japan.
All prefectural representatives have been confirmed by Sunday 7 May, setting the stage for the 88 teams competing. The tournament will be played in a knockout format, with 48 teams in the first round, including the prefectural representatives and amateur seed Honda FC, competing for spots in the second round. All J1 and J2 teams will feature in the second round, which will take place on Wednesday 7, Wednesday 14, and Wednesday 21 June.
The quarterfinal fixtures will be drawn after the completion of the third round on Wednesday 12 July and the round of 16 (fourth round) on Wednesday 2 August, as the quarterfinals will be held on Wednesday 30 August, the semi-finals on Sunday 8 October, and the finals on Saturday 9 December.
The first round of the tournament features a mix of J3 teams, regional teams aiming to enter the J.League, and university teams, who are all eagerly awaiting the chance to challenge the J1 and J2 teams.
Among the teams participating in this year's tournament, three teams are making their first appearance: BTOP Hokkaido (Hokkaido), Criacao Shinjuku (Tokyo), and AS.Laranja Kyoto (Kyoto). BTOP will be facing Yamagata University Faculty of Medicine (Yamagata), who will be competing in the Emperor's Cup for the fourth time, while Criacao and AS.Laranja will both be facing J3 sides, Iwate Grulla Morioka (Iwate) and AC Nagano Parceiro (Nagano), respectively. It will be interesting to see how these teams perform in their first Emperor's Cup games.
The 102nd edition ended with Ventforet Kofu winning the Emperor's Cup for the first time - the second time a J2 team had won the Emperor's Cup since the 91st edition (2011). Kofu, who entered the competition in the second round, won five consecutive matches against J1 clubs from the third round to capture the coveted title.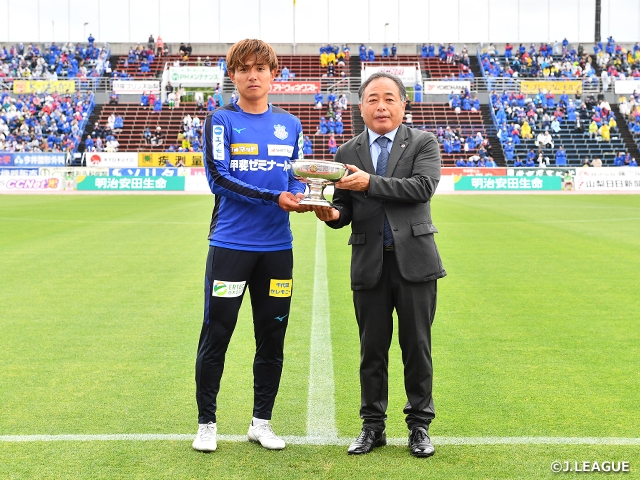 The Emperor's Cup JFA 103rd Japan Football Championship homecoming ceremony took place before the 2023 J2 League Matchweek 15 fixture between Ventforet Kofu and JEF United Chiba on Saturday 13 May, and the tournament is now just waiting to get underway.
What dramas lie ahead for this year's competition? Please stay tuned.
Emperor's Cup JFA 103rd Japan Football Championship
【1st Round】Sat. 20, Sun. 21 May [Backup date: Mon. 22 May]
【2nd Round】Wed. 7, Wed. 14, Wed. 21 June
【3rd Round】Wed. 12 July [Backup date: Wed. 19, Wed. 26 July]
【Round of 16】Wed. 2 August [Backup date: Wed. 9 August]
【Quarterfinals】Wed. 30 August[Backup date: Wed. 13 September]
【Semi-Finals】Sun. 8 October
【Final】Sat. 9 December