NEWS
JFA official coaches training 2014, "Disability Football" held
27 November 2014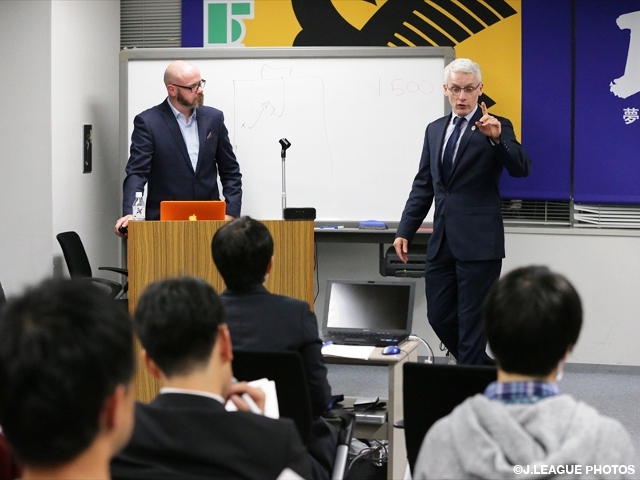 Refresh training of "Disability Football" was held for licensed coaches at JFA House on Monday, 17 November. They learned concept, history and the basic principles of coaching disability football of the FA(England Football Association) which were presented by. Mr. Jef Davis of the FA who came to Japan for IBSA Blind Football Championships 2014 held at Yoyoygi, Tokyo. England is front-runner of implementing a decent support for disability football in the world. Another coach from the FA conducted lectures on tips for how to coach players.
Instructor's Comment
Mr. Jef Davis
We are much honored to come to Japan to hold lectures and discussions on development of disability football in Japan this time. I am very pleased to meet all the instructors and coaches who are dedicated to provide interested disabled players with good opportunity. I would hope Japan Football Association will continue to give its pro-active support for development of disability football in Japan.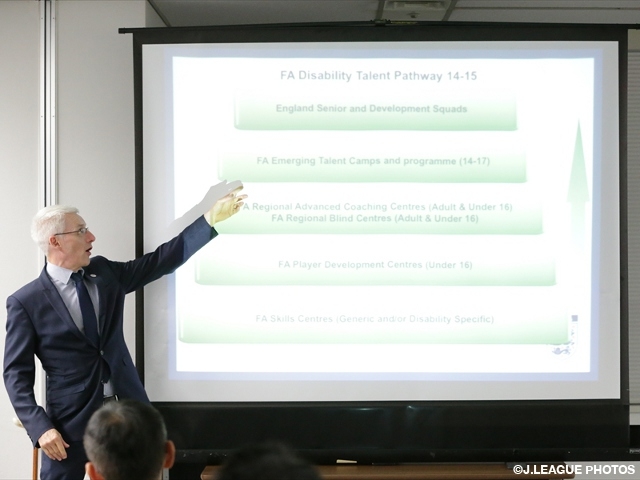 Participants' Comment
Mr. SATO Hideki
I learned many things in lectures explaining the foundation of developing disability football. As autistic child joined my team recently, this lecture gave me a lesson on how to build relationship with him.
Mr. ANZAI Nobuhiro
It was very exciting lecture because it was something to do with the world unfamiliar with me. I am running soccer school for elementary school kids and it gave me chance to review my thinking about football, allowing everybody to enjoy playing football.