NEWS
【Passing the baton to the Olympics】Interview with MORIMOTO Takayuki (Avispa Fukuoka/former member of Japan National Team)
18 March 2020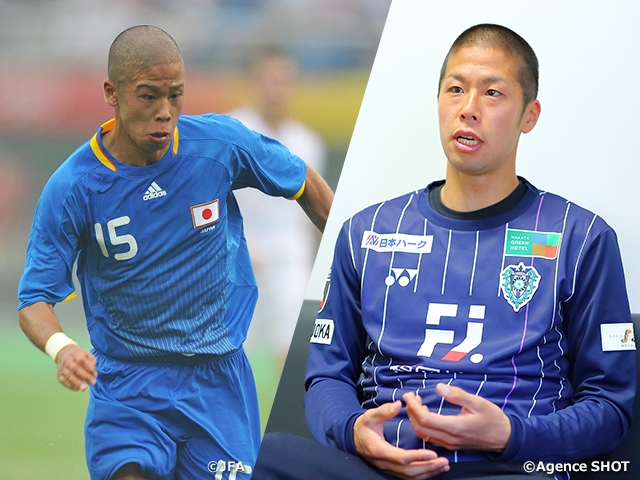 There is always something you gain when you give your utmost effort
After making an early debut at the J.League, MORIMOTO Takayuki (Avispa Fukuoka/ former member of Japan National Team) took his career overseas at a young age. Feeding off of the disappointment at the 2008 Beijing Olympics, he advanced his game both at his club and the national team. Ahead of the Tokyo Olympics, we asked what he felt at the Olympics, his career following it, and a message towards the current players who are about to play at the Olympics.
Bracing to represent the national team
――You have played in the 2008 Beijing Olympics, but can you reflect on how you won your spot into the roster?
Morimoto To be honest, I didn't play in any of the qualifiers, so I barely made it into the roster at the final moment.
――What was it like when you were selected?
Morimoto In football, the Olympics tournament is overshadowed by the presence of the World Cup, but it is still a tournament everyone knows, so I was simply happy to be a part of it. It also made me brace myself to represent my country.
――It must have been difficult to blend into the team?
Morimoto The U-23 Japan National Team had been training for a long time for the Olympics, and I made the roster three months ahead of the tournament, when the team travelled to France in May to participate in the 36th Toulon International Tournament. It wasn't like we were going to train every day until the Olympics, so I remember trying to communicate with my teammates as much as possible, and also spending a lot of time trying to understand the strategies of coach SORIMACHI Yasuharu.
――Among the players of the U-23 Japan National Team, you (Catania/Italy) and HONDA Keisuke (VVV-Venlo/Netherlands) were the only two players who played for a foreign club at the time. Many players followed your footsteps after the Olympics, but did you give any advice to those players?
Morimoto Many of the players were interested in playing overseas, so they asked many questions, and I remember telling them that it is very interesting to play overseas. I explained to them that, playing out of your comfort zone at a high level will only make you stronger both as a player and as a human being. Keisuke will often times join the conversation and agree with my thoughts about playing overseas.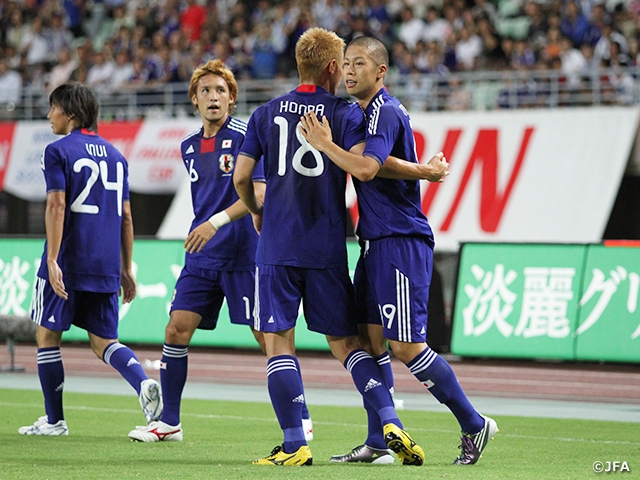 Team struggled to mesh and lost 3 consecutive matches at the group stage
――The team played against USA, Nigeria, and Netherlands at the Olympics. You played 72 minutes against USA, where the team lost 0-1.
Morimoto In the match against the US, I wasn't able to showcase my usual performance, and the team also performed poorly. The climate at Tianjin was very hot, and everybody looked heavy, including myself. While the team struggled to pick up the pace, our opponent scored a goal that really discouraged our momentum, and we ended up losing the match.
――What was the cause of defeat?
Morimoto There are many factors that led to that result. The conditions surrounding the match was harsh, but that can be said for our opponent as well, so we can't make that as an excuse. It wasn't like the US was a dominating team, but in terms of team strengths, they were the better team. Our team featured many great talents, but we struggled to mesh as a team.
――The team lost to Nigeria 1-2, followed by another 0-1 loss to the Netherlands, and the team was eliminated from the tournament with three consecutive losses at the group stage.
Morimoto With the matches being played with two-day intervals, the Olympics really went by quickly. Our team had players like (NAGATOMO) Yuto and (UCHIDA) Atsuto, who were already playing for the senior team at the time, and we were confident that we had the very best players out there, so it was hard to swallow that result. However, looking back on the team, I can now say that we simply didn't work together as a team.
Feeding off of the bitter experience
――What was your next step following the Olympics?
Morimoto The bitter experience gave me more motivation to do well at my club. I remember telling OKAZAKI Shinji, "Let's score as many goals as possible at our clubs." We also promised each other to play together at the 2010 FIFA World Cup South Africa™.
――How was your performance after returning to your club?
Morimoto In the 2008-09 season, I scored seven goals (23 matches played), which was the most goals I scored in a single season in Italy, and I scored five goals (27 matches played) in the following season. Okazaki also earned a starting position at Shimizu S-Pulse and scored many goals (10 goals in 2008), followed by another good season where he scored nearly 15 goals (14 goals in 2009).
――So the experience at Beijing gave you the energy to become a better player?
Morimoto Knowing the later success of the members of that Olympics team, I think that three consecutive losses have been a huge motivation for all of us. We were viewed as a complete failure and the media described us as the "Weakest team in the history of the Olympics." In order to clear up the bitterness out of our system, we had to improve ourselves and try to get closer to the world level. That strong feeling has led many players to make their decisions to play overseas. I personally was feeling a sense of urgency, so I was highly motivated in my daily trainings, and that led to a better performance on the pitch.
――Do you look back and feel like those losses became a positive experience for you?
Morimoto I can't speak for other players, but at least for myself, I think it was a positive experience. Of course, it would have been better if we could have won at least one match. However, we were still in our early 20s and had a long career ahead of us, so I think that experience was a great learning experience for us.
――What kind of message would you like to give to the players who are striving for the Tokyo Olympics?
Morimoto With this Olympics being held in Japan, there will be tremendous pressure on the players. Anything can happen in sports, so instead of worrying about the results, you just have to focus on giving you utmost efforts in the game in front of you. By doing so, you will always gain something in return, which will help you become a better player down the road. You just have to embrace the results and utilise the experience for your future career.
To be honest, I envy those players who have the opportunity to play in the Olympic games hosted in Japan. It's a once in lifetime experience, so I want them to cherish the moment and enjoy themselves at the tournament.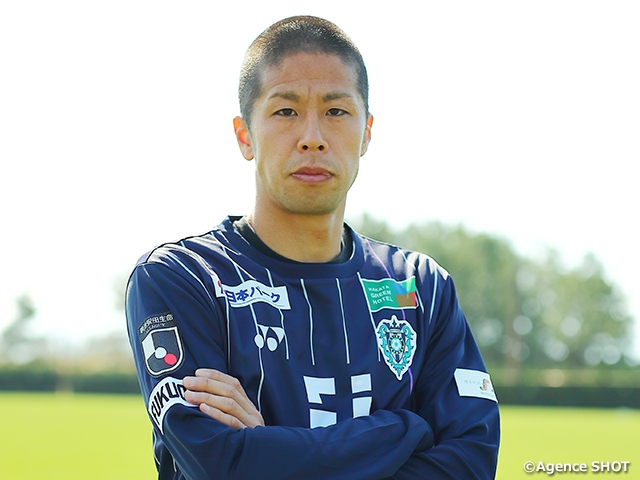 (This interview was conducted in late February)
Player's Profile
MORIMOTO Takayuki
Avispa Fukuoka
Born 7 May 1988/Kanagawa
Made his J.League debut for Tokyo Verdy, while belonging to Tokyo Verdy Junior Youth in 2004. Signed with Catania (Italy) in 2006, where he played five seasons. Following his time with Novara (Italy), Catania, and Al-Nasr SC (UAE), he made his return to the J.League in 2013, where he played for JEF United Chiba and Kawasaki Frontale, before signing with Fukuoka in 2018. Featured the national team at the 2005 FIFA World Youth Championship (current FIFA U-20 World Cup) and 2008 Beijing Olympics. Selected into the senior team for the 2010 FIFA World Cup South Africa™. 10 caps (three goals) with the senior team.