NEWS
U-20 Japan National Team squad - FIFA U-20 World Cup Argentina 2023™
08 May 2023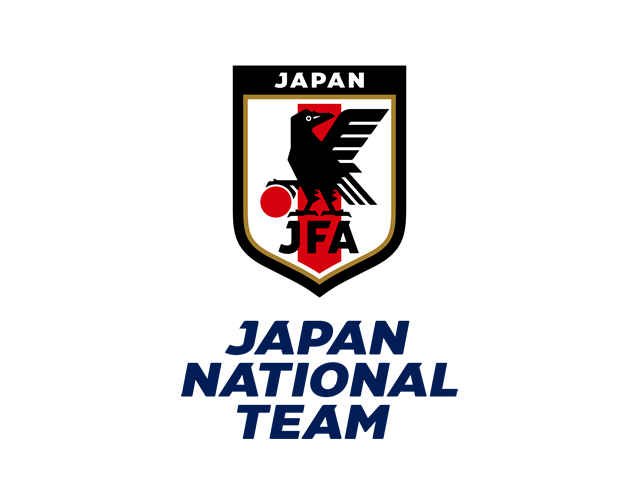 Staff
Head Coach: TOGASHI Koichi (JFA National Coaching Staff)
Assistant Coach: FUNAKOSHI Yuzo (JFA National Coaching Staff/JFA Academy Fukushima)
Role Model Coach: UCHIDA Atsuto (JFA Role Model Coach)
GK Coach: TAKAHARA Toshiyasu (JFA National Coaching Staff)
Physical Coach: KANNO Atsushi (JFA Physical Fitness Project)
Technical Staff: SATO Takahiro (JFA Technical House)
Technical Staff: NAKASHITA Masaki (JFA Technical House)
Squad
GK
12 KANOSHIMA Yu (Ryutsu Keizai University)
1 KIMURA Ryoya (Nihon University)
21 HARUNA Ryusei (Mito HollyHock)
DF
4 KIKUCHI Shuta (Shimizu S-Pulse)
2 MATSUDA Hayate (Mito HollyHock)
15 YASHIKI Yusei (Oita Trinita)
3 TANAKA Hayato (Kashiwa Reysol)
13 CHASE Anrie (VfB Stuttgart/Germany)
19 TAKAI Kota (Kawasaki Frontale)
16 TAKAHASHI Niko (FC Barcelona/Spain)
MF
14 EINAGA Takatora (Kawasaki Frontale)
7 MATSUKI Kuryu (FC Tokyo)
5 YAMANE Riku (Yokohama F. Marinos)
8 SANO Kodai (Fagiano Okayama)
17 MATSUMURA Kosuke (Hosei University)
20 ABE Taisei (V-Varen Nagasaki)
6 FUKUI Taichi (FC Bayern Munich/Germany)
10 KITANO Sota (Cerezo Osaka)
FW
11 SAKAMOTO Isa (Fagiano Okayama)
18 KUMATA Naoki (FC Tokyo)
The following two players will join the team as training partners until the start of the competition:
INAGAKI Atsushi (Meiji University)
ISHIWATARI Nelson (Cerezo Osaka)
Additional Call-up (5/9)
FUKUDA Shio
FW #9 Club: Borussia MG (Germany)
※SmartAmp tests will be conducted to all staff members and players upon arrival.
※In order to prevent the spread of COVID-19, all trainings will be held behind closed doors.
※Players and staffs are asked to refrain from responding to requests for autographs, handshakes, photographs, etc.
We ask for your kind understanding and cooperation.